Description
Drone Journalism Flight School with Travis Fox
The workshop meets on May 19th from 10 am to 4 pm
Weather permitting / FAA permitting
The cost for the workshop is $250, $199 Early Bird New Year deal until Feb 1
NOTE: This class is limited to 10 students
This all-day, hands-on workshop teaches the basics of drones journalism and videography. In the morning, instructor Travis Fox will go over the ins and outs of drones and their applications for journalism, the legal and ethical limitations for flying drones and how to apply for a Federal Aviation Administration's Part 107 drone pilot's certificate.
In the afternoon, the class will head to Brooklyn's Calvert Vaux Park to fly a DJI Inspire 1 drone and capture aerial video footage of the city. Each participant will have a limited time to fly the drone in the park. The flight portion of the class is weather and FAA permitting. We have secured permission from the FAA for the flight in Central Park but the agency can restrict the flight based on last-minute airspace changes, in which case we would cancel the class for a full refund.
About Travis Fox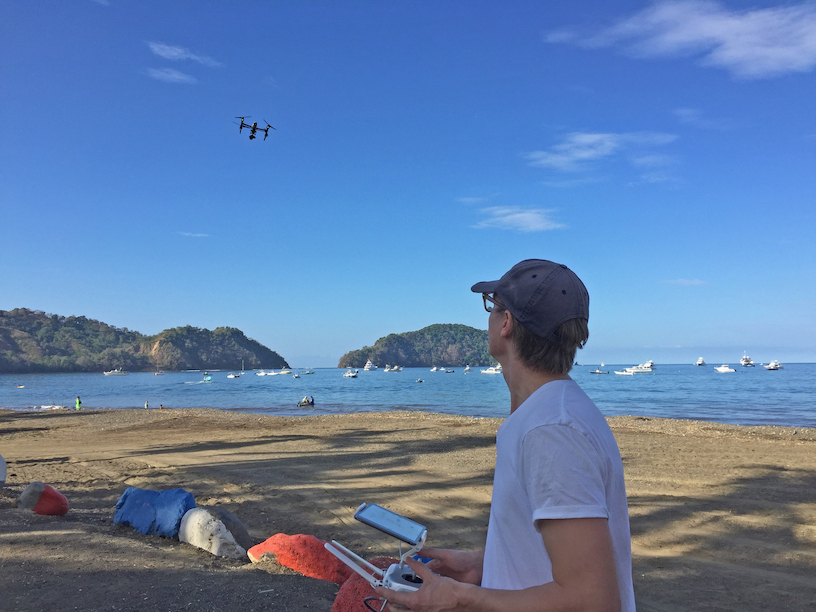 Travis Fox, an award-winning television documentary maker, leads the new Visual Journalism department that builds on the CUNY J-School's already strong broadcast, web video, photojournalism, and documentary programs.
Fox most recently produced films for Frontline on PBS. His work has also appeared on National Geographic, Al Jazeera, and The New York Times. From 1999 to 2009, he worked as a senior video journalist at The Washington Post and was widely recognized as a pioneer of news video on the web. He covered such major stories as the 2003 invasion of Iraq and the war in Afghanistan. In 2006, he won an Emmy Award for web video coverage of Hurricane Katrina on washingtonpost.com. Fox has taught broadcast journalism at the CUNY J-School and multimedia filmmaking at the Columbia University Graduate School of Journalism. He also trains journalists in video storytelling around the world. He graduated from the Missouri School of Journalism.
---

For concerns or questions about this workshop, please e-mail pd@journalism.cuny.edu.