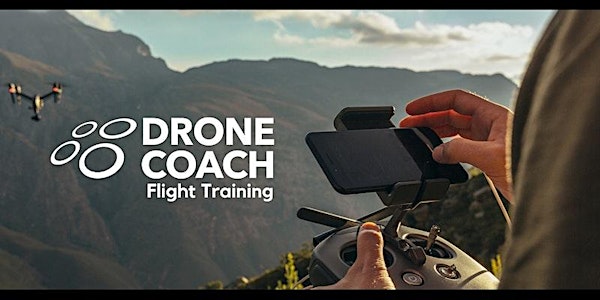 Drone Coach™ | Flight Training
Clases de Vuelo de Drones
When and where
Location
Puerto Rico Drone Academy Puerto Rico Drone AcademyCupey Gardens Plaza, #200, Suite 3-E San Juan, San Juan 00926 Puerto Rico
Refund Policy
Contact the organizer to request a refund.
Eventbrite's fee is nonrefundable.
About this event
Puerto Rico Drone Academy Presenta: DRONE COACH® Flight Training Adiestramiento de Vuelo de Drones para Individuos y Equipos. El flujo de la clase se puede personalizar según su nivel de habilidad y sus objetivos.
Aprenderás con pilotos Expertos y Certificados las mejores prácticas vuelo seguras y profesionales:
Sábados 13 y 20 de Noviembre de 2021 | 9 AM-12 PM | ¿Preguntas? 787-641-9191
TEORÍA PRÁCTICA EN PUERTO RICO DRONE ACADEMY (PRDA):
■ Regulaciones: Lo que debes saber antes de volar un drone.
■ Equipo: Descripción de los componentes y sus accesorios.
■ Operación: Manejo correcto del App y la operación del drone.
■ Mantenimiento: Manejo de baterías y mantenimiento preventivo.
■ Pre-flight Checklist: Lista de verificación previo a cada vuelo.
■ App Settings: Calibración e introducción a la aplicación DJI Go 4.
■ Flight Simulator: Entrenamiento con el simulador de vuelo DJI.
VUELO PRÁCTICO PASO-A-PASO:
■ Práctica de Vuelo Estructurada para desarrollar pericia en vuelo.
■ Despegue, Vuelo, Aterrizaje Manual y Automático.
■ "Return to Home" Configuración de la altitud RTH.
■ Drone Flight Automations: Modos de vuelo inteligentes.
Otbit / Circle / Helix / Rocket / Asteroid / Boomerang
■ Camera Settings: Profundizar en la configuración de fotos / videos y tomas.
■ Emergencias: Aprenda a manejar obstáculos, "Fly Away" y GPS perdido.
DRONE COACH® Flight Training surge de la necesidad de operar UAV's recreacionales o comerciales de la manera correcta y segura siguiendo como base las Leyes de la FAA y prácticas de vuelo responsables.
Nuestra Misión: Formar operadores de drones profesionales y especializados que aprovechen al máximo las capacidades de sus equipos y hagan usos de los mismos de manera correcta y segura.
DRONE COACH® Flight Training School es una División de Puerto Rico Drone Academy LLC. Todos los Derechos Reservados. Instructores Certificados por la FAA.