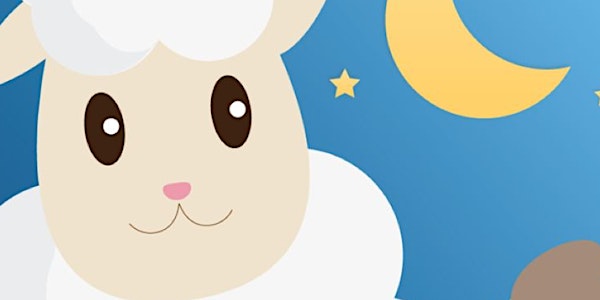 DrLullaby Clinic Use Training - Virtual
Dr. Medalie invites you to learn more about the use of DrLullaby, as a clinic companion.
About this event
Zoom:
https://zoom.us/j/96549798368?pwd=YVVHQXh1aG9VWk1sczRxcjVxVVhrZz09
This digital health tool includes evidence-based strategies taught by a Board-Certified Insomnia Specialist, delivered through an iOS app to improve access to care. The program includes sleep logging/data summaries, and customized behavior plans for children of all ages (and parents!).
Dr. Medalie will explain how to integrate a digital health companion to optimize efficiency in your clinic visits. Learn to streamline your visits when sleep problems are brought up.
The types of problems addressed in DrLullaby include difficulty falling asleep, returning to sleep or waking too early due to trouble sleeping without parents, refusing to go to bed, or mind racing/sleep frustration. Use of Cognitive-Behavioral Treatment for Insomnia, Parent training behavior management techniques are included in DrLullaby.
Sleep logs are completed each morning by parents. Data includes total sleep time, sleep onset latency, wake after sleep onset, sleep efficiency, and sleep distress scores. Graphed progress is viewable.
Before attending this meeting, please send me your Apple ID email so that I can then get you free access to the app. To do this, you can just click on settings, then click on the area with your name at the top of the screen, then you will see your Apple ID email at the top of the screen. Send an email with "Ready for Free Access" in the subject and body of the email to drmedalie@drlullaby.com include: 1. Your Apple ID email, 2. Who referred you to this session, 3. What kind of provider are you, and 4. What interests you about this session.
If you are unable to attend a meeting but wish to obtain free access to check out the app in more detail, please follow the steps above and send your apple ID email to drmedalie@drlullaby.com - and let me know if there are other times that might work better for your schedule to complete the session.
Who this is for
Pediatricians
Pediatric sleep physicians
School nurses
Developmental pediatric specialists
Therapists
Social workers
Psychologists
Psychiatrists
Neurologists
Nurses
Nurse practitioners
Family medicine doctors
Medical practice managers