Description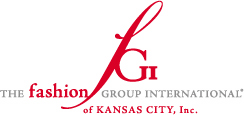 Driving Sales In An Online World
Brunch Panel Event
Open To The Public
Sunday, September 17th, 2017
11:00 am- 1:00 pm
Hosted by FGI-KC at
Grand Street Cafe
8815 Renner Blvd.
Lenexa, KS 66219
Navigating in an online world is an ongoing challenge for retailers from the independent shops to large conglomerate companies. How do you engage with the customer to provide them an experience that is empowering and engaging from the moment they walk in the door (physical or digital), purchase and post-purchase? What is your strategy to link the physical experience to digital? How do you incorporate as well as tackle social media challenges when building your brand presence? What strategies set your business apart from competition in reference to online creating a more level playing field?
Join us for an interactive panel discussion of three Kansas City businesses that are exploring various strategies to drive sales in our online world. From a boutique truck building a customer base to allow adding a brick and mortar; to an independent boutique that can quickly adapt to market changes; to a private interiors company that has scaled to an international footprint, this event is a MUST ATTEND!
Email Invitation: http://campaign.r20.constantcontact.com/render?m=1122402814345&ca=6a6d603d-134d-4d21-a482-bf2dbc266beb
The fees assure FGI-KC is able to continue to grow, provides quality events and meets the needs of our expanding members and community.
FGI-KC Website: http://kansascity.fgi.org/
Apply For Membership: http://kansascity.fgi.org/index.php?news=630
Membership Benefits: http://kansascity.fgi.org/index.php?news=605


2017 Board of Directors-

Regional Director Laura Treas
Membership Beth Sohn
Programming Jeanette Knittel
Secretary Ngan Vuong
Treasurer Ami Beck
Sponsorship Laura Treas & Lynn Schultz
Nominating Vilma Subel
Communications Lynn Schultz
Date and Time
Location
Refund Policy