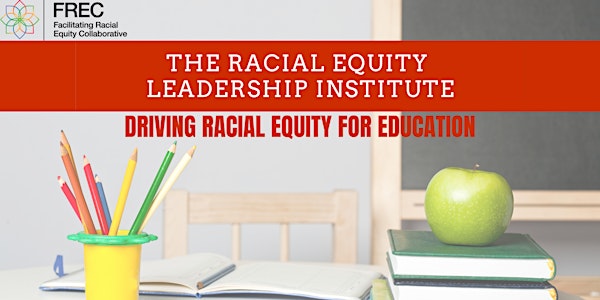 Driving Racial Equity for Education 2022
The 2022 Racial Equity Leadership Institute is for educators and others wishing to apply antiracist approaches to their areas of influence.
About this event
Six 2-hour online sessions on race from 4:00-6:00 pm Central Time on the following Thursdays with these topics:
January 13 - Historical Foundations
February 3 - Race & Racism
March 3 - Whiteness
March 31- Social Identities & Systems of Oppression
April 28 - Being Antiracist
May 26 - Having Difficult Conversations
More info at: https://overcomingracism.org/programs/leadership-institute/reli2022/
If the cost is beyond your budget, please contact the organizer at leadership@overcomingracism.org. Please note that indigenous/Native people are welcome to register for FREC programs for free. Contact leadership@overcomingracism.org for the code to use for free registration.