Driving Population Health Through Accountable Care Organizations

Wednesday, November 11, 2015 from 6:00 PM to 9:00 PM (EST)
Event Details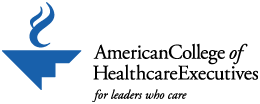 As healthcare reform is drastically changing the landscape, healthcare leaders are preparing their organizations not only to meet the requirements outlined in the Patient Protection and Affordable Care Act but also to thrive in the midst of tremendous change. Among the many provisions outlined in the act, few have received more attention than the provision regarding accountable care organizations (ACOs). While the healthcare field is showing strong interest in accountability, much uncertainty surrounds the formation of ACOs. As networks composed of hospitals, providers and insurers sharing the responsibility for care, ACOs highlight the importance of the continuum of care and attempt to reduce the cost of healthcare by linking payments to outcomes. If successful, ACOs will revolutionize the American healthcare delivery system. But the regulations that will govern them and the outcomes of the demonstration projects are causing much debate.
Agenda:  
6:00 – 7:00 Networking reception 
7:00 – 8:30 ACHE Panel Discussion
8:30 – 9:00 Networking and coffee
Moderator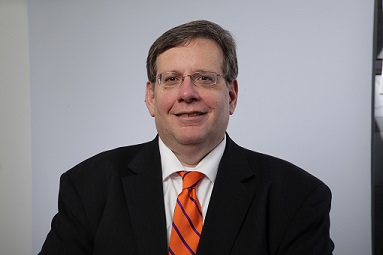 Salvatore J. Russo, Esq.
Senior Vice President and General Counsel
New York City Health and Hospitals Corporation
Salvatore J. Russo is a health care lawyer with over thirty-four years of experience. He is the Senior Vice President and General Counsel of the New York City Health & Hospitals Corporation. Mr. Russo has previously served as the In-house Counsel for Maimonides Medical Center of Brooklyn, Director of Legal Affairs for the Greater New York Hospital Association, and Counsel to the Health Leaders of New York, formerly known as the Metropolitan Health Administrators Association. Mr. Russo is a Phi Beta Kappa graduate of New York University College of Arts and Science. He was awarded the degree of Juris Doctor from Hofstra University School of Law School. Mr. Russo has the distinction of receiving the award for school service from his high school, college (Dean Robert Bruce Dow Medal) and law school, respectively 
Mr. Russo is Adjunct Professor of Law at Brooklyn Law School. He writes and lectures extensively in the area of medical/legal topics. Mr. Russo is a contributing author for, "The Legal Manual for New York Physicians (first, second & editions)," and "The Complete and Easy Guide to Health Law." Some of his other publications include, "All Right, Mr. DeMille, I am Ready for my Close-up, (A Health Care Lawyer's Practical Guide to Considerations to Negotiating a Film/TV Contract)," and, "In the Matter of AB," which were both published in the New York State Bar Association Health Law Journal. In addition to being an adjunct law school professor, Mr. Russo has been a speaker on various topics in health law at Fordham Law School, Brooklyn Law School, Seton Hall Law School, and Queens Law School, as well as at numerous programs for bar associations and other professional organizations.
Mr. Russo is the past Chair of the Health Law Section of the New York State Bar Association. He is a past member of the House of Delegates of the New York State Bar Association. Mr. Russo is the past Co-chair of the Health Rights Committee of the Section on Individual Rights and Responsibilities of the American Bar Association. Mr. Russo is the past Chair of the Public Health Committee of the New York State Bar Association. He is also the past Chair of both the American Bar Association's AIDS Coordinating Committee, and the Special Committee on AIDS and the Law of the New York State Bar Association. Mr. Russo is a member of the New York City Bar Association and the New York State Bar Association.
Mr. Russo has received honors and awards from various organizations. In 2015, Mr. Russo received the highest possible rating of "AV Preeminent" for both legal ability and ethical standards from Martindale-Hubbell. He is the Joseph P. Crisalli 2010 Award for Distinguished Service recipient from the Congress of Italian-Americans Organization. Mr. Russo was recognized as a Distinguished Law School Alumnus, and was awarded the Hofstra University School of Law Outstanding Public Service Award for 2007. He was selected as Seton Hall Law School Health Law & Policy Program's Distinguished Guest Practitioner for 2006. Additionally, Mr. Russo is the recipient of the Senior Level Healthcare Executives Regent's Award for 2003 of the American College of Healthcare Executives, the New York City Health and Hospitals Corporation Diversity Award 2002 (Corporate Headquarters Division), the Xaverian High School Alumnus of Distinction Award for 2000, and the 1999 Health Leaders of New York, formerly known as Metropolitan Health Administrators Association, Award of Distinction.

Mr. Russo is active in his community and serves as an emeritus member of the Board of Directors of the Congress of Italian-Americans Organization. He is a liturgical minister at St. Athanasius Roman Catholic Church in Brooklyn, New York. Mr. Russo is married to his high school sweetheart for thirty-four years, Sandy, an Associate Professor, Chair and Director of the Department of Nursing at Touro College. They have three children, Stephen, Matthew and Christopher. The Russo family resides in Brooklyn, New York.
Panelists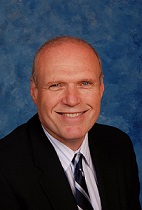 Stephen Rosenthal
Chief Operating Officer,
The Care Management Company (CMO)
Montefiore Medical Center
Stephen Rosenthal is the Senior Vice President, Population Health Management for Montefiore's Integrated Delivery System and President of the CMO The Care Management Company, LLC (CMO), a wholly owned for-profit subsidiary of the Montefiore Health System. Mr. Rosenthal has been a leader in the development of programs and initiatives in Care Management interventions. These programs and those for the frail and vulnerable populations have supported the growth of Montefiore's Integrated Delivery System, and its 4,900 provider network of physicians, primary care providers, its Home Health Agency, Rehabilitation Facility and eight (8) Acute Care Hospitals. Mr. Rosenthal as Vice President of Montefiore's Professional Services, developed and managed Montefiore's Faculty Practice of over 1,000 employed physicians. He has developed over a half a million square feet of ambulatory practice programs and played the leadership role in the initial implementation of Montefiore's Ambulatory Clinical Information Systems. Mr. Rosenthal also spent a number of years practicing as a Clinical Audiologist.
Stephen Rosenthal holds a Masters Degree in Science, as well as, a Masters of Business Administration in Finance and Management Information Systems, from Brooklyn College and Pace University, respectively. He is an Associate in the Department of Epidemiology and Social Medicine of the Albert Einstein College of Medicine.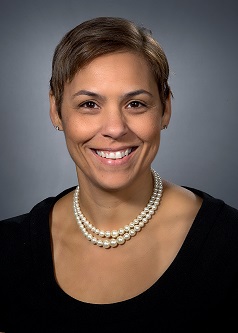 Zenobia Brown, MD
Medical Director
Care Solutions
Dr. Brown received her medical degree from Columbia University College of Physicians and Surgeons and completed a Family Medicine Residency and Chief Residency at Columbia Presbyterian.  Her early career was spent in the academic setting teaching and practicing within the New York Presbyterian Family Medicine Residency program, concentrating in Community Medicine and Maternal Child Health.
In 2002 she relocated to Florida continuing her work in community based healthcare service delivery and implementation at the Florida Department of Health, where she was a Senior Physician and Acting Medical Director for the Sarasota County Health Department.  While in Florida, she completed her Master's Degree, with honors in Public Health at USF.   Dr. Brown went on to become an Associate Medical Director at Tidewell Hospice and Palliative Care before returning to New York in 2013 to become the Medical Director for Visiting Nurse Services of New York's Inpatient Hospice and Palliative Care Unit.  
Dr. Brown has been a Medical Director with Care Solutions, part of the NS-LIJ Health Care system since September of 2014. Her primary activities focus on clinical deployment of Community and Value Based Care Improvement and Coordination programs including BPCI, Health Home, and DSRIP.  Dr. Brown is Board certified in Family Medicine and Hospice and Palliative Care. In addition to her administrative duties, Dr. Brown maintains a clinical practice with the NSLIJ House Calls program.
Jeff Farber, MD, MBA
Senior Vice President and Chief Medical Officer,
Population Health Mount Sinai Health System
Associate Professor,
Brookdale Department of Geriatrics and Palliative Medicine
Icahn School of Medicine at Mount Sinai
Dr. Farber completed a residency in Internal Medicine at New York Presbyterian Hospital, Columbia Campus and a fellowship in Geriatric Medicine at Mount Sinai School of Medicine.
His career interests include research in models of care for older adults, as well as clinical documentation quality and the medical interface with healthcare finance. He is a recipient of a federal Geriatric Academic Career Award and his research has been published in The Annals of Internal Medicine and The Journal of Hospital Medicine. He is the Chief Executive Officer of Mount Sinai Care, LLC, the Accountable Care Organization of the Mount Sinai Health System, and Senior Vice President and Chief Medical Officer for Population Health with responsibility for quality, clinical integration, physician engagement, care management, and practice transformation.
---
**Due to limited seating for this event, please register early to reserve your spot.**
Photo/Video Disclaimer Policy: By registering for this event, you agree to allow HLNY to use any photograph/video taken at the event, without the expressed written permission of those included within the photograph/video. HLNY may use the photograph/video in publications or other media material produced, used or contracted by HLNY including but not limited to: brochures, invitations, books, magazines, websites, etc. 

Any person desiring not to have their photo taken or distributed must contact us of his/her intentions. HLNY may decide to remove the photo or conceal the identification of the individual in question.
 _________________________________________________________
This and all our programs and events are made possible by the generosity of our 2015-2016 HLNY Corporate Sponsors who are ardent supporters of the healthcare executive profession.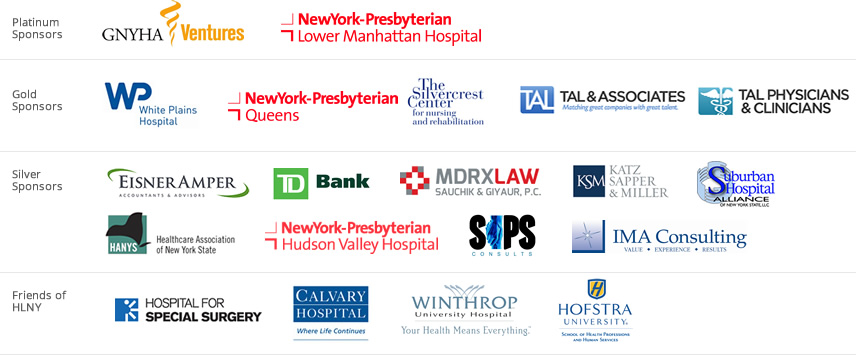 When & Where

Lenox Hill Hospital
131 East 76th Street
Einhorn Auditorium
New York, New York 10075


Wednesday, November 11, 2015 from 6:00 PM to 9:00 PM (EST)
Add to my calendar
Organizer
Healthcare Leaders of New York
HLNY represents professionals who manage the business affairs of healthcare organizations throughout the New York Metropolitan area. No other professional association is more essential for meeting the career needs and interests of healthcare executives in New York State. The 1500+ members come together for networking and events, career advancement, professional enrichment, and continuing education. Our Leadership Team strives to make HLNY the pre-eminient organization for Healthcare Business Professionals in the Greater New York Area.
The HLNY Mission is to advance healthcare leadership and management excellence through professional enrichment and continuing education of our members. We support high ethical standards and conduct, and promote the mission of the American College of Healthcare Executives.
Through HLNY, ACHE members have access to local professional development and networking events, mentoring, and career services which include a jobs data bank and resume support.
Driving Population Health Through Accountable Care Organizations