Description
Sustain SoCal's 6th Annual Symposium


Driving Mobility 6

June 25, 2019
8 am - 2 pm
UC Irvine Applied Innovation
Now in its 6th year, this Symposium has emerged as the premier event in the region focused on drivers and advances in mobility and transportation innovation, technology and economic opportunities.
Featured Presentations:
"Air Quality and the Future of Mobility"
Matt Miyasato, Ph.D.
Deputy Executive Officer, Science & Technology Advancement
South Coast Air Quality Management District (SC AQMD)


"Venture Capital Trends in Mobility"



AGENDA (Subject to Change)
8:00 – 8:25 Registration / Networking / Expo
8:25 – 8:30 Welcome Remarks
Scott Kitcher, President & CEO, Sustain SoCal
8:30 – 8:50 Air Quality and the Future of Mobility
Matt Miyasato, Ph.D., Deputy Executive Officer, Science & Technology Advancement, SC AQMD
8:50 – 9:10 Venture Capital Trends in Mobility
Asad Hussain, Analyst, Emerging Technology, PitchBook Data
9:10 – 9:50 Hydrogen Pathways
Randal Kaufman, Sales Director, Transformative Technologies, Black & Veatch (moderator)
Cliff Thorne, Director of Maintenance, Orange County Transportation Authority (OCTA)
Gil Castillo, Sr. Group Mgr., Alt. Vehicle & Advanced Vehicle Strategy, Hyundai Motor America
Dave Park, Fueling Infrastructure, CA Fuel Cell Partnership & Frontier Energy


9:50 – 10:10

Electrification of Fleets: Challenges & Opportunities



Mark Kerstens, VP Global Fleet Solutions, ChargePoint
10:10 – 10:20 Break
10:20 – 11:00 E-Mobility – Multimodal Transportation
Byron Washom, Director of Strategic Energy Initiatives, UC San Diego (Moderator)
Janet Purchase, Utility & Energy Analyst, California State University, Fullerton
Shane Burckle, Watershed/Conservation Specialist, Public Works, City of Newport Beach
Travis Roper, Supervisor, Maintenance Dept, CHOC Children's Hospital
11:00 – 11:20 A City's Perspective: Transportation and Mobility in Anaheim
Jamie Lai, Traffic and Transportation Manager, City of Anaheim
11:20 – 11:50 Transportation Agencies Setting the Bar
Kurt Brotcke, Director of Strategic Planning, Orange County Transportation Authority
Duane Baker, Deputy Executive Director, San Bernardino County Transportation Authority

11:50 – 12:30 Mobility as a Service (Maas) Taking Shape
Frank Ferrara, Principal, Mobility Enablement, Traction Labs (moderator)
Katherine Corwith, VP Research & Analytics, Irvine Co. Apartment Communities
Jack Axelrod, Business Dev. Mgr, Envoy
Jonathan Palacios-Avila, CEO & Co-Founder, StratosFuel
Ian Gardner, CEO & Founder, Royale
12:30 – 1:30 Networking Lunch and "Meet the Innovators" Session
Start-ups companies and innovation leaders in the mobility sector
1:30 – 1:50 Closing Remarks
1:50 – 2:30 Adjourn / Networking / Expo
Join us for Driving Mobility 6 as mobility and transportation industry specialists, trendsetters and innovators from both private and public sectors converge on the state-of-the-art conference facilities at The Cove at UC Irvine Applied Innovation to learn about the latest breakthroughs and new ideas that are impacting Southern California, one of the most mobility-challenged regions in the world.
Sponsors: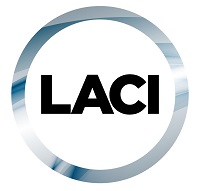 .