Multiple Dates
DrivenWoman Lifeworking™ workshop – a women's network in Basel
Description
Dreams don't come true because it's difficult to stick to our own plans.
DrivenWoman is a supportive network for women who want to lead a bigger life.
Imagine if you actually achieved what you always wanted. Launched that business, wrote that novel, made that career change, lived a bigger life – how amazing would that be?
DrivenWoman is a members' network that helps women define their own success, become accountable to their goals and make dreams happen. We get together once a month to create positive habits and put plans into action, one small step at a time.
This is where networking meets life coaching, but this time your coaches are other women sharing their journey. The really powerful thing about going through the shared experience of LifeWorking is that it impacts directly on your positivity and belief in your own potential. Instead of the sense of isolation you may have felt before, you will be inspired by the stories of other participants and will soon notice that the obstacles you thought were unique to you are universal to most women.
The monthly Lifeworking –exercises help you expand your awareness about what you really want in life, set better and more meaningful goals and create those valuable 'aha' moments that set you on a faster path to success.
There aren't any other forums like this where women support each other in such a safe and honest environment. It's a community that encourages women to believe anything is possible if you are ready to put work into it!
Join our Lifeworking
™
-workshop where you will:
- Articulate what you want to achieve – what does your 'bigger life' look like?
- Set your long-term goal and short-term tasks, and break them down into tangible, achievable action points you can tackle
- Share and hear stories of other like-minded women. Be inspired by the stories of other participants and notice that the obstacles you thought were unique to you are universal to most women.
- Get a sense of clarity of your journey ahead, be it to start your own business, take your career to the next level or simply to become more comfortable in your own skin.
There is no commitment to join DrivenWoman afterwards. Just come along.
That's what DrivenWoman is all about. Encouraging everyone to make things happen!
Group Leader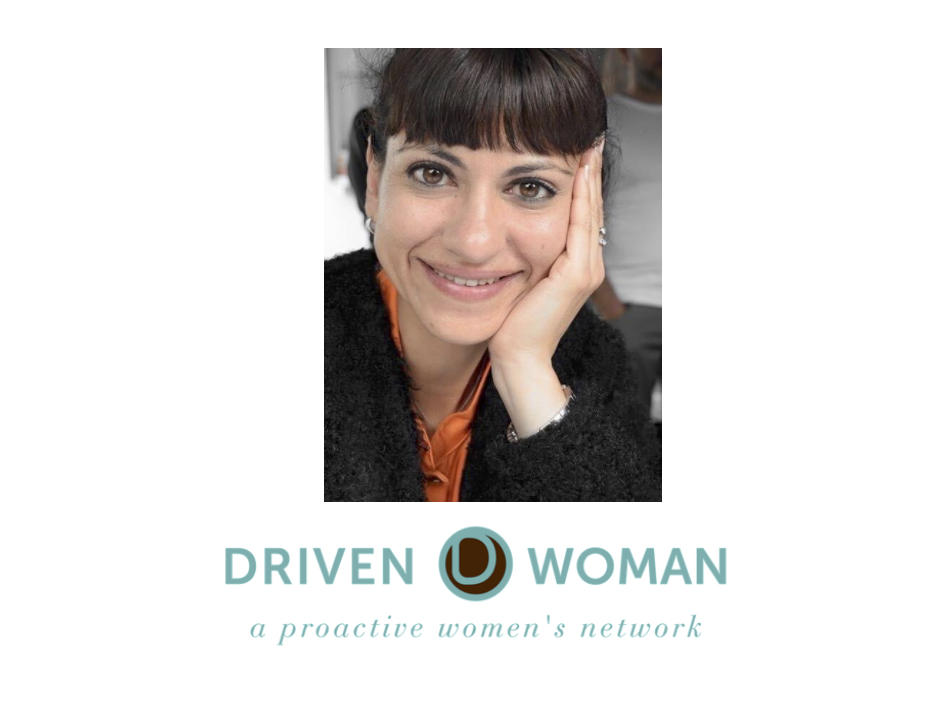 I am Dina Blanco-Ioannou a certified Group Leader for DrivenWoman Switzerland. I'm a Transformational Speaker, Educator, Teacher, Trainer and Coach. As the founder of Lessons-in-Self, I ingeniously combine my passion for education, personal development and growth to create my unique education for life programmes that foster personal growth, wellbeing and success. I have led workshops and seminars in Switzerland and at international teachers' conferences, women's groups and schools
A Londoner born to Greek-Cypriot parents, I've been living in Switzerland for over 17 years. I left school at 16 with no real qualifications (2 GCSEs to be exact one was an A in Drama!), but lots of dreams and ambition.
dreams + thirst and curiosity for learning = where I am today
As the founder of Lessons-in-Self, I'm also professional English Language Teacher, Teacher Educator and Trainer with over 22 years experience, holding a MEd and BA (Hons) from the University of Manchester. I have also personally trained with Jack Canfield and am a Certified Trainer in The Success Principles and the Jack Canfield Methodology.
Aside from my formal credentials, I'm a learner of life's lessons. Trust me, if qualifications were handed for the times I re-took some of life's lessons, I'd definitely be up there in the honours list.
My purpose is to inspire others beginning or already on the journey of life to authentically, meaningfully and purposely realise their potential. Through my own life experiences, I show no matter your educational background, culture and gender the life you rightly deserve is yours.
DrivenWoman Switzerland
DrivenWoman Switzerland is a new addition to the dynamic group of DrivenWomen who meet regularly around the world (in London, Helsinki, Singapore and Auckland to name but a few). Attendance at an introduction event is mandatory for membership. Introductions are organised every month in Zürich.
We offer 6 or 12-month memberships and you can join in any month suitable for you. Membership packages are available for 6 months – CHF480 or 12 months – CHF850. The fee covers the attendance to the Monthly Members' Meetings and 25% discount on other DrivenWoman events, such as workshops and seminars.
For more information please visit our website at www.driven-woman.com
Read more about our thoughts and how Lifeworking is changing lives on our blog at drivenwoman.co.uk/blog/
Follow us on Twitter twitter.com/DrivenWomanNetw
Like us on Facebook https://www.facebook.com/drivenwomanswitzerland/
Or follow us on Instagram www.instagram.com/drivenwomannetw/


Women - Success - Events - Womens Events - Entrepreneurs - Career Events - Basel