About this Event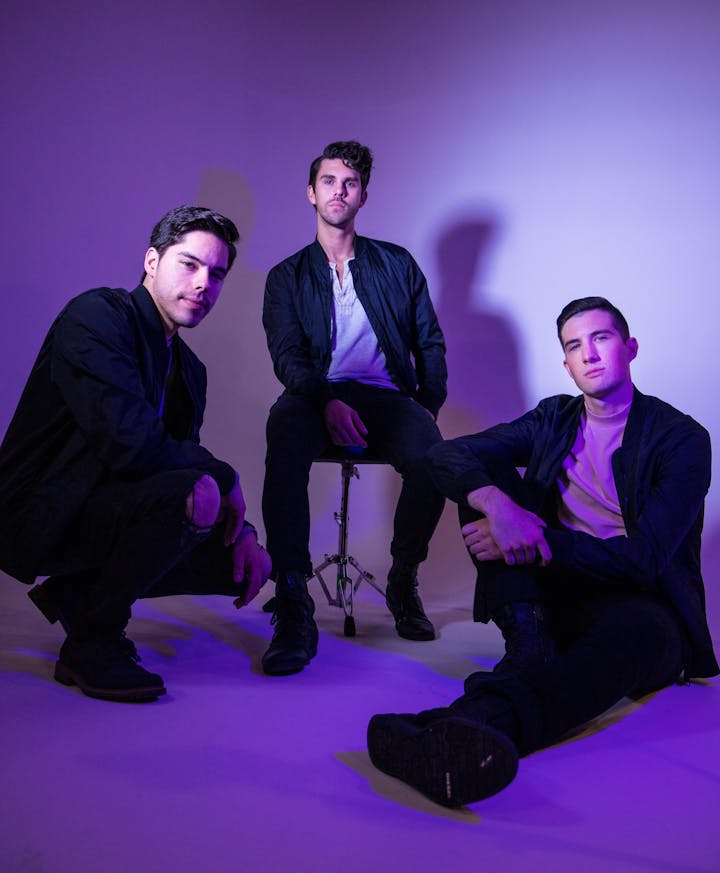 Drive!Drive! isn't just another internet pop band. The alternative pop creation was first formed in the mind of Alex Johnson. Craving to create something new and powerful. Not only with music but with a brand and aesthetic that would catch everyone's attention. Alex searched for members that wanted to play music for the love of it. Being in Nashville, a city chock-full of professional musicians, it was incredibly difficult. After a year of searching, he finally found Gavin Hurlburt and Philip DeLuca. After their first practice, they knew it was meant to be something bigger than themselves. Before even releasing a song, they started developing a cult following with their personal engagement on social media. With their first single reaching over 100K streams on Spotify, they released two other singles that have paved the way for Drive!Drive! to tour the South East and play sold-out local shows. With heavy pop hooks, clean guitar riffs and retro synths that get people dancing at every show, they are a force to be reckoned with. Their debut EP 'Love/Hate' is available everywhere now!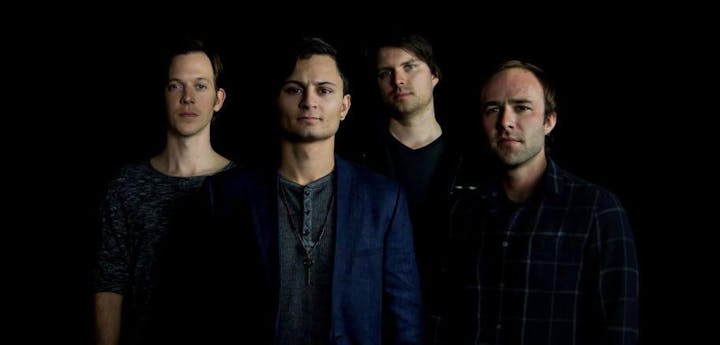 Cilience ("Sill-ee-yence") is an alternative rock band based in Los Angeles. "Cilience," adapted from an invented word by author John Koenig, means recognizing the potential each individual has in creating positive change, celebrating their own stories and complex lives. Their second release, Event Horizon, is a call to all people to stand for tolerance, understanding, and humanity. Their songs unite Ian Stahl's thought-provoking lyrics and distorted guitars, Janzie's hypnotic synth lines, Jason Fragoso's wailing drums, and Eric DeLuca's grooving bass lines. Together, they will get you on your feet, dancing and screaming along.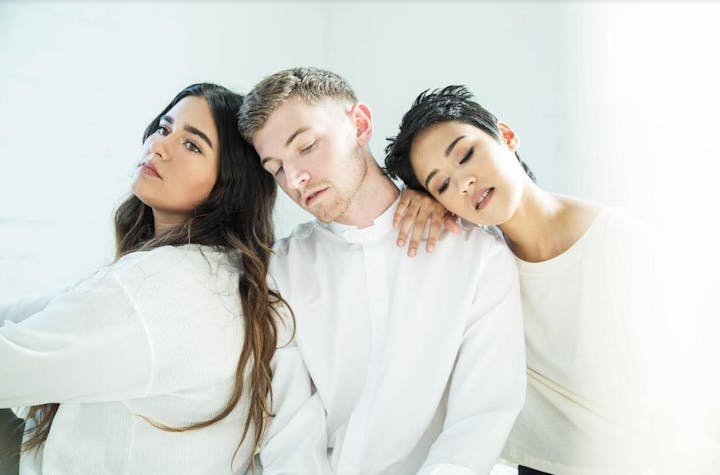 Using singer-songwriter roots, bold synths and vocal duets, Laureline creates an atmosphere of both feeling and escape; love and loss. The group first surfaced with poetic visuals and an attention-to-detail that elevated the pop chords, melodies and rich harmonies into a sophisticated space. Laureline's initial singles contrast 80's inspired drums and synths with vulnerable, often dark lyrics, providing a space for intimate and quiet moments.Laureline is Chris Rasmussen, Ciera Bardowell and Marian Nutley.After releasing their independent, debut EP 'Folds in Your Clothes', which gained them a loyal following, Holding You, Holding Me kicks off the beginning of a new season. As the first single off their forthcoming album 'Wash', the song truly hones in on their sound, holding tight to their singer-songwriter vocals and atmospheric melodies.2018, the birth year of Laureline, was filled with victories for the band. Having no expectations for their first release, Folds in Your Clothes totaled around one million streams globally, landing themselves on the Indonesian Pop charts and catching the eyes of several Spotify editors. Building off the momentum of a recently sold out hometown show with indie legend Yoke Lore, the band looks to release a song per month through 2019 to eventually bring you the conceptual indie-pop record 'Wash'.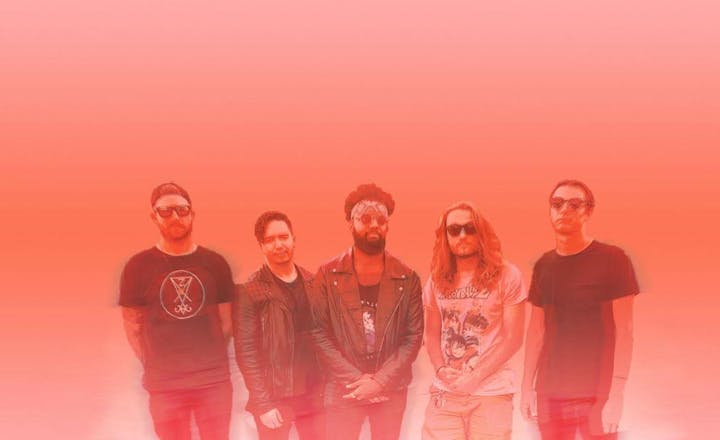 MONACO is an Indie/Alternative Pop band based in Los Angeles, California.
Their 80's tinged guitar hooks, dreamy synth lines, and energetic sound has often drawn comparisons to WALK THE MOON, St. Lucia, The 1975, The Killers, and Passion Pit.
Formed during the holiday season of 2019, frontman Daniel Davis released a demo called "Such a Vibe" that quickly garnered the attention of alternative pop fans and ultimately Brooklyn, NY based entertainment magazine The Daily Listening, a well respected source for music in the NY Indie Music Scene.
After gaining a loyal fanbase and being asked to go on tour by many in their city, state, and even country, Davis quickly auditioned band members to join in his project.
Spring 2019 solidified the official lineup, now comprised of: Daniel Davis, Jared Maddox, Josh Bowman, and Paul Rivas.
While the band gears up for an upcoming EP release, the band has released their latest single "Blondes", receiving glowing reviews from press such as The Daily Listening and Audible Addixion.