Comedy Presents Aida Rodriguez! Drive-In Theater Style Live Comedy Show!
About this Event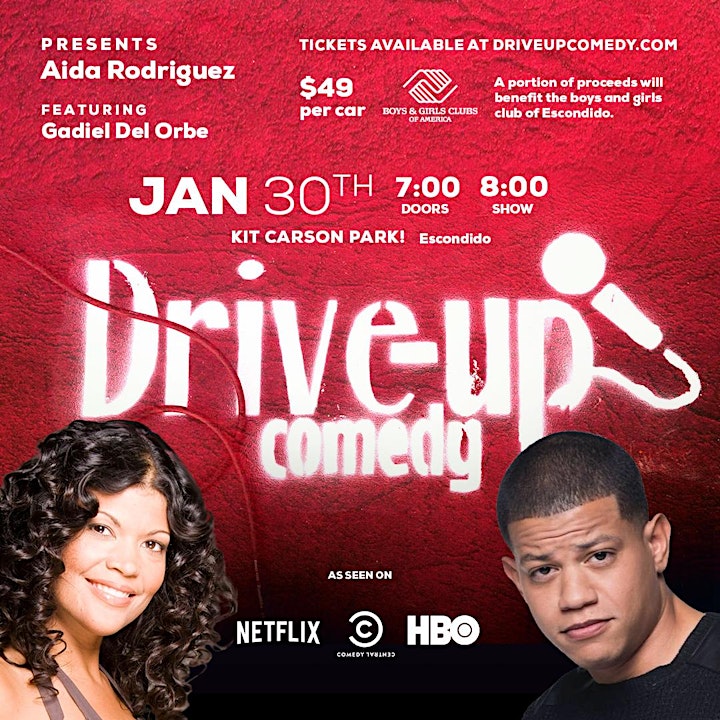 Drive Up Comedy Aida Rodriguez!
Enjoy the thrill of a live performance from the safety of your car. 
Just like nostalgic drive-in movie theater days, we are bringing back the fun of entertainment pumped through your stereo speakers. 
Each Drive-Up Comedy ticket guarantees you and your guests a parking spot and show experience at our exclusive venue. 
Drive-Up and crank your radio as you watch a live, in-person comedy show.
Get the luxury of attending a stand-up comedy night of laughs, while also practicing social distancing. 
Soak up the audience energy of everyone parked beside you, as you relax in your vehicle and watch some of  the current greatest comedians in action!
THIS IS A CLEAN COMEDY SHOW FOR ALL AGES!