Event Information
Location
Whitaker Center for Science and the Arts
222 Market Street
Harrisburg, PA 17101
Description
Thank you for your interest in attending the
Drive it Home Show at Whitaker Center for Science and the Arts in Harrisburg, PA on
Tuesday, April 30 at 7 p.m.
This hour-long event is free, open to the public and all attendees have the chance to win gas cards and a NEW CAR!
Register for a premium seat by April 29.
Complimentary parking is available at the Walnut Street Parking Garage.
Walk-up guests are welcome.
For more information, please visit www.driveithome.org.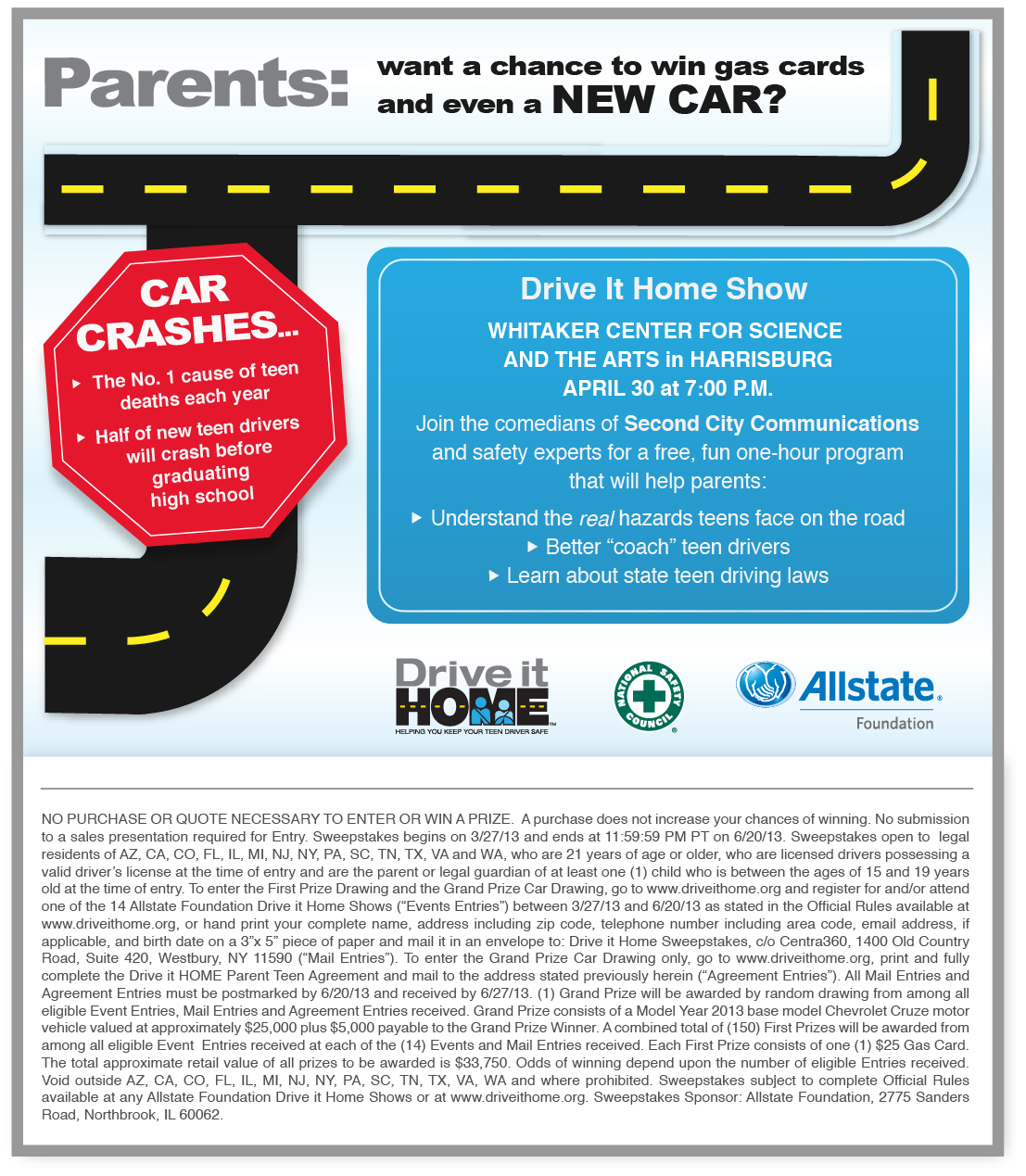 Date and time
Location
Whitaker Center for Science and the Arts
222 Market Street
Harrisburg, PA 17101