Multiple Dates
Drive-in: Intersections (CoreDance Contemporary & T2 Dance Company)
Experience live dance in Winter. No screens. No kidding. Performances from NY-based CoreDance Contemporary and CO-based T2 Dance Company.
About this Event
Among works from both companies, the show will feature an expanded version of their collaborative work, Just Passing Through, which premiered at Arts Hub in September 2020.
January 23–24, 2021
29th Street Mall Parking Garage, Boulder (North of Century Cinema)
See the show from the comfort and warmth of your car! Reserved spaces. See map below for space numbers.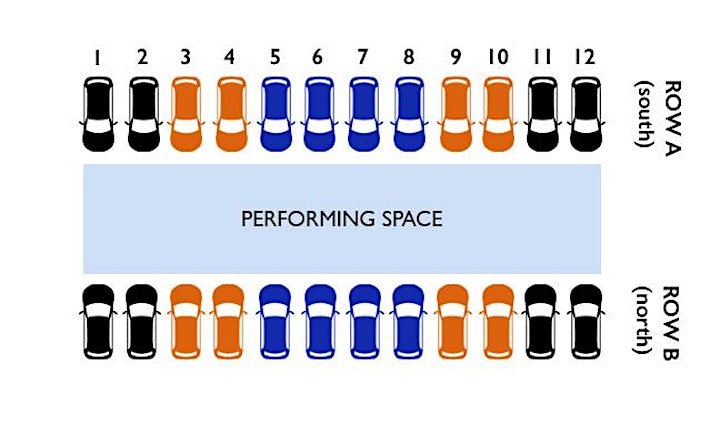 Blue spaces: $70
Orange spaces: $50
Black spaces: $35
See the below images for visual directions to the event space. The easiest access is to enter from 29th Lane Court. There is a 6' 10" vehicle height restriction. Follow the signs to your reserved car space.
All audience members will be required to stay inside the car for the duration of the performance, except for a serious emergency. The performance will be approximately 75 minutes.