Description
WalkBoston is a non-profit pedestrian advocacy organization dedicated to improving walking conditions in cities and towns across Massachusetts. Founded in 1990, our goal is to make walking and pedestrian needs a basic part of the transportation discussion. We welcome your advocacy efforts as well as your individual and corporate support. Every additional supporter strengthens WalkBoston's voice on behalf of pedestrians across Massachusetts!

Learn about our work in and around Somerville, and our recent efforts to improve walking safety with partners in East Somerville, along the Green Line and elsewhere. Come talk about your hopes and concerns with hosts Rep. Mike Connolly, Rep. Denise Provost, Hillary Borcherding, Brendan Kearney, Adi Nochur, Jen Mazzola, and Gideon Weissman. Your support helps us advocate, collaborate, and advise.
Wed. April 26, 2017, 6:30 - 8:00pm
American Fresh Brewhouse Brewery & Taproom, 15 Ward St., Somerville
[Upstairs in the Brewer's Loft]
RSVP by 4/21!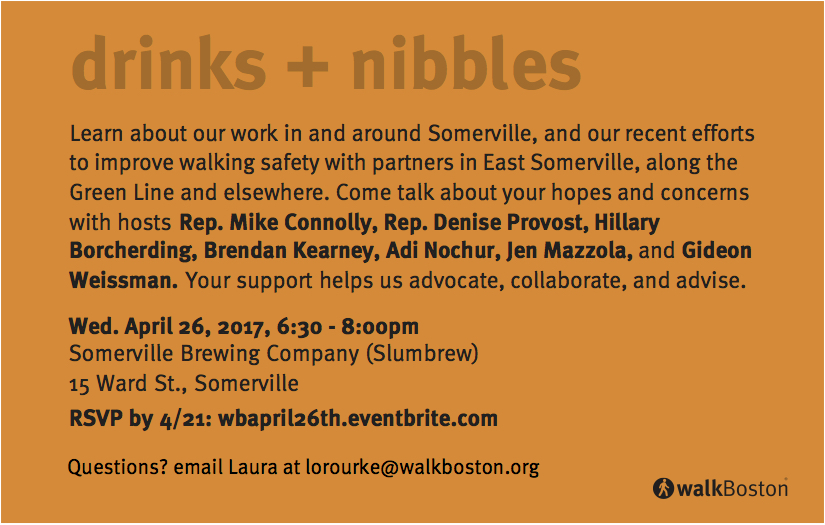 Questions? email Laura at lorourke@walkboston.org