Description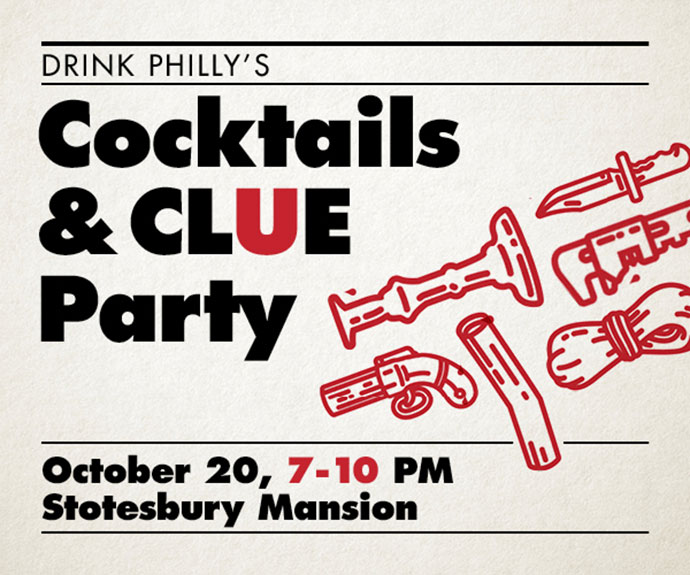 Was it Miss Scarlet in the conservatory with the revolver, or Colonel Mustard in the study with the lead pipe? Solve the mystery at Drink Philly's first ever Cocktails & Clue Party on Friday, October 20 at Stotesbury Mansion from 7 PM - 10 PM.
Whether you're a megafan of the classic Hasbro board game or the cult classic 1985 film starring Tim Curry and Madeleine Kahn, you won't want to miss this party at one of Philly's most beautiful and historic venues, just in time for Halloween. Explore the historic mansion's many rooms with a cocktail in hand, including the vintage elevator, billiards room, hall of mirrors, ballroom, lounge, and more. Dress as your favorite Clue character — and be sure to get creative! — and be sure to try brand-new drinks made with Maker's Mark Bourbon, Maker's 46 Bourbon, Effen Vodka, & Hornitos Tequila crafted by Spirit Forward's Dan Lan Hamm. Alongside small bites and live music, keep your eyes peeled for surprises throughout the night — you never know what might be lurking around the corner.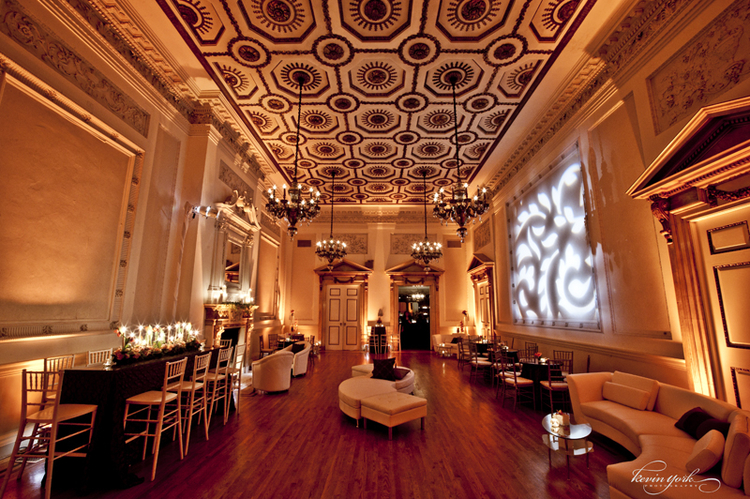 Tickets are $50 per person and include admission, complimentary coat check, and all your drinks for the evening. You won't want to miss out on this one-of-a-kind event, so don your best monocle or Professor Plum-inspired suit and head to Stotesbury Mansion for an unforgettable night.
Indoors, rain or shine. 21+ with valid ID only. All sales are final.