Description
Indulge in Libations & Create Inaugural Posters

Soul & Ink has teamed up with Republic Restoratives, the city's first women-owned distillery, where they're producing vodka and launching a new line of bourbon! We're bringing you a fun, hands on approach to combining two popular past times that pair well together. Imbibing in spirits, while creating art.
Learn to screen print by making a set of inaugural ALL AMERICAN all-inclusive statement posters, using the vintage technique of screen printing juxtaposed with modern design. Flex your freedom of speech, with these designs for social change! These posters will be sure to make your voice heard on the big day.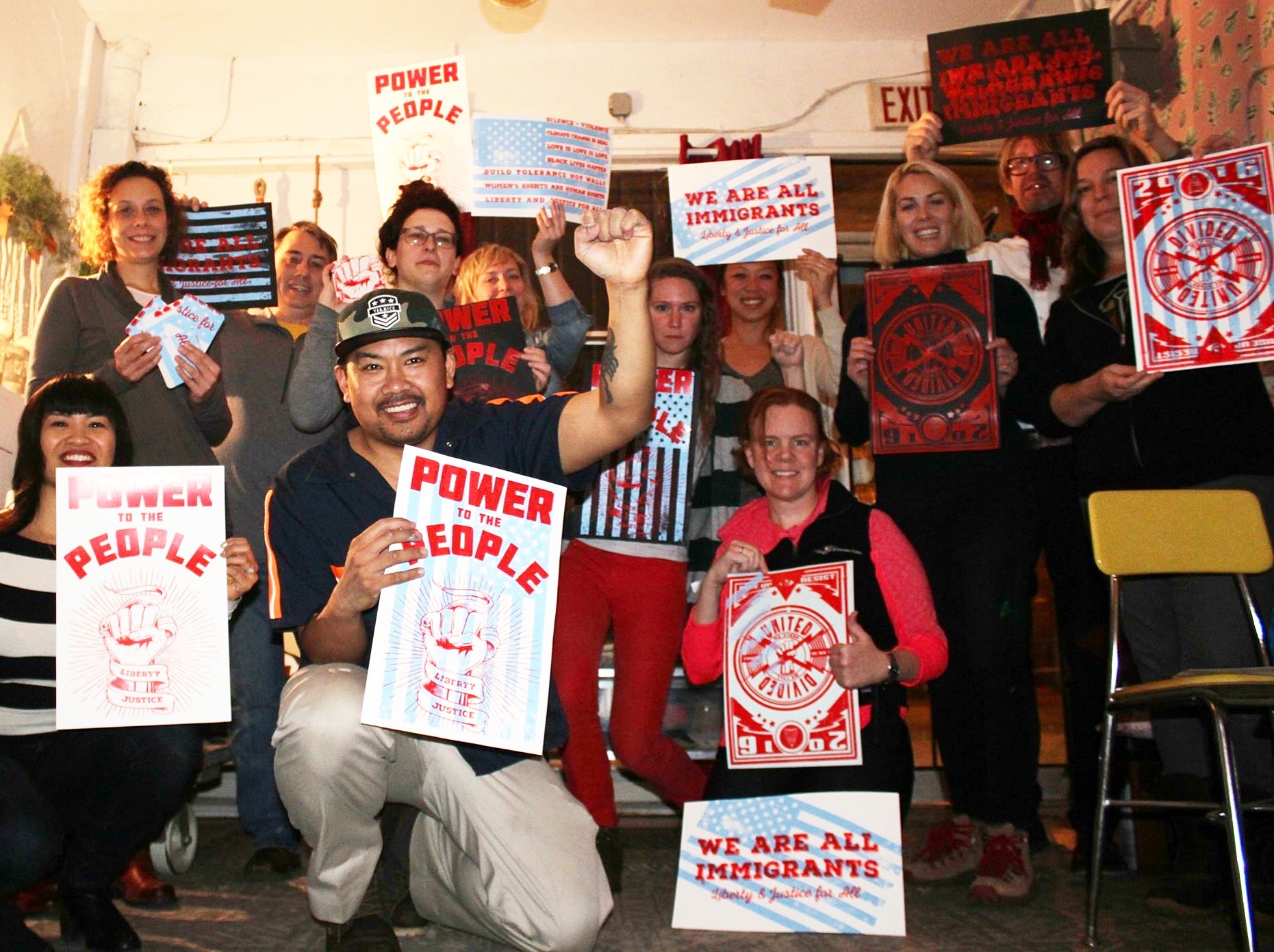 Each workshop invites you to discover a new experience at a unique venue. Check out the album from our Drink & Ink launch.
During this inaugural poster making workshop guests will get to:
DRINK Indulge in libations from the bar. Each ticket goes to $2 off any specialty cocktails.

LEARN Experience the artistic process first hand and learn basic screen printing techniques.

DESIGN Choose your own adventure by selecting from designs created by Soul & Ink to print.

PRINT Hand pull screens to print designs and create your set of own custom posters! Each guest will have the option to print up to two posters, plus a coaster to take home! We'll be unveiling 3 new Women's March inspired designs.

PLAY As a bonus, you'll receive an adult coloring poster created by Soul & Ink. We'll even have an adult coloring station for added fun.
All supplies will be provided. Wear something you don't mind getting inky. No previous artistic skills? All good.
Ticket includes $2 off of a drink, screen printing a SET of 2 custom posters and 1 coaster + a BONUS of 1 adult coloring poster.

~Space is Limited~
Share this & invite a friend! The more the merrier.
---
Featuring BEHOLD.HER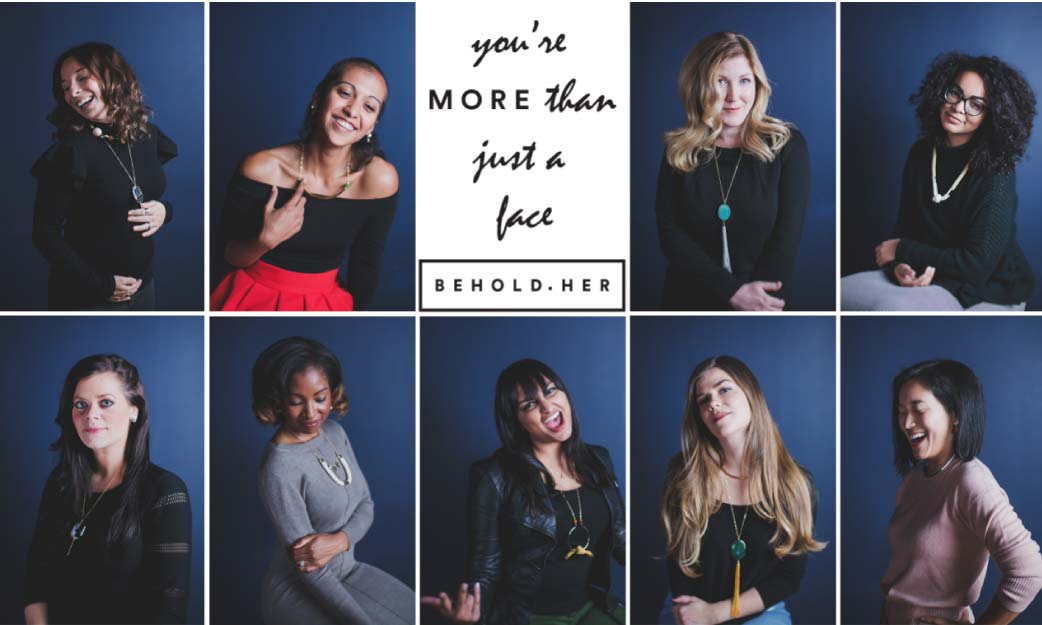 BEHOLD.HER is a photographic happy hour for women in DC. Through an intimate portrait experience, these events are built to foster a foundation for self-love, communal support, and storytelling.
As inauguration approaches, photographer Leah Beilhart is creating an opportunity to capture a few of the thousands of women attending the march. The goal is to create a portrait that illustrates the story behind the individuals who are taking the time to stand for what they believe in.
---
Featuring Chef Bertrand Brown-Orleans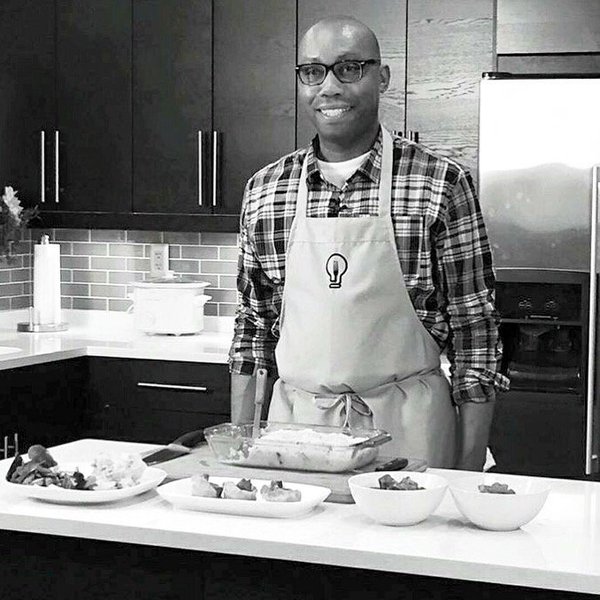 Chef Bertrand Brown-Orleans is the owner and executive chef for Finger Foods Culinary, which specializes in seasonal pies, catering, and other culinary needs. Mr. Brown-Orleans is a classically trained professional chef with over 20 years of experience in the hospitality industry, working and training with the best chefs in the Washington, DC area. His knowledge, expertise, and technique have led him to become a top chef and help him run his own business as a culinary consultant, caterer, and entrepreneur.
Mr. Brown-Orleans strives to bring locally sourced, farm fresh, organic ingredients to farmers' markets, venues, and private residences around the Washington, DC area. He aims to inspire and bring people together to create community through his food. If you are interested in requesting one of Mr. Brown-Orleans's products, or have other culinary needs, see his contact information below to e-mail or call him.
---
This experience invites you to discover Republic Restoratives. Welcome to your community distillery. We're so proud to be community funded and community driven. Thanks to so many of you, we are the largest crowd funded distillery in the world. Seriously.
Republic Restoratives stands for community, authenticity and most of all friendship. We believe that cocktails create community, and that you, our customers, are at the core of what we do and why we do it. Our goal is to create experiences where people feel as connected to Republic Restoratives and to our products as they do to one another.