Description

Join the Community & Create Inaugural Posters
Let's get analogue. Soul & Ink has teamed up with Bump 'n Grind, a boutique coffee and vinyl record shop located in downtown Silver Spring. During the week, they will be hosting a series of community forums leading up to Inauguration, including this happy hour hands on workshop.
Learn to screen print by making a set of inaugural ALL AMERICAN all-inclusive protest posters, using the vintage technique of screen printing juxtaposed with modern design. Flex your freedom of speech, with these designs for social change! These posters will be sure to make your voice heard on the big day.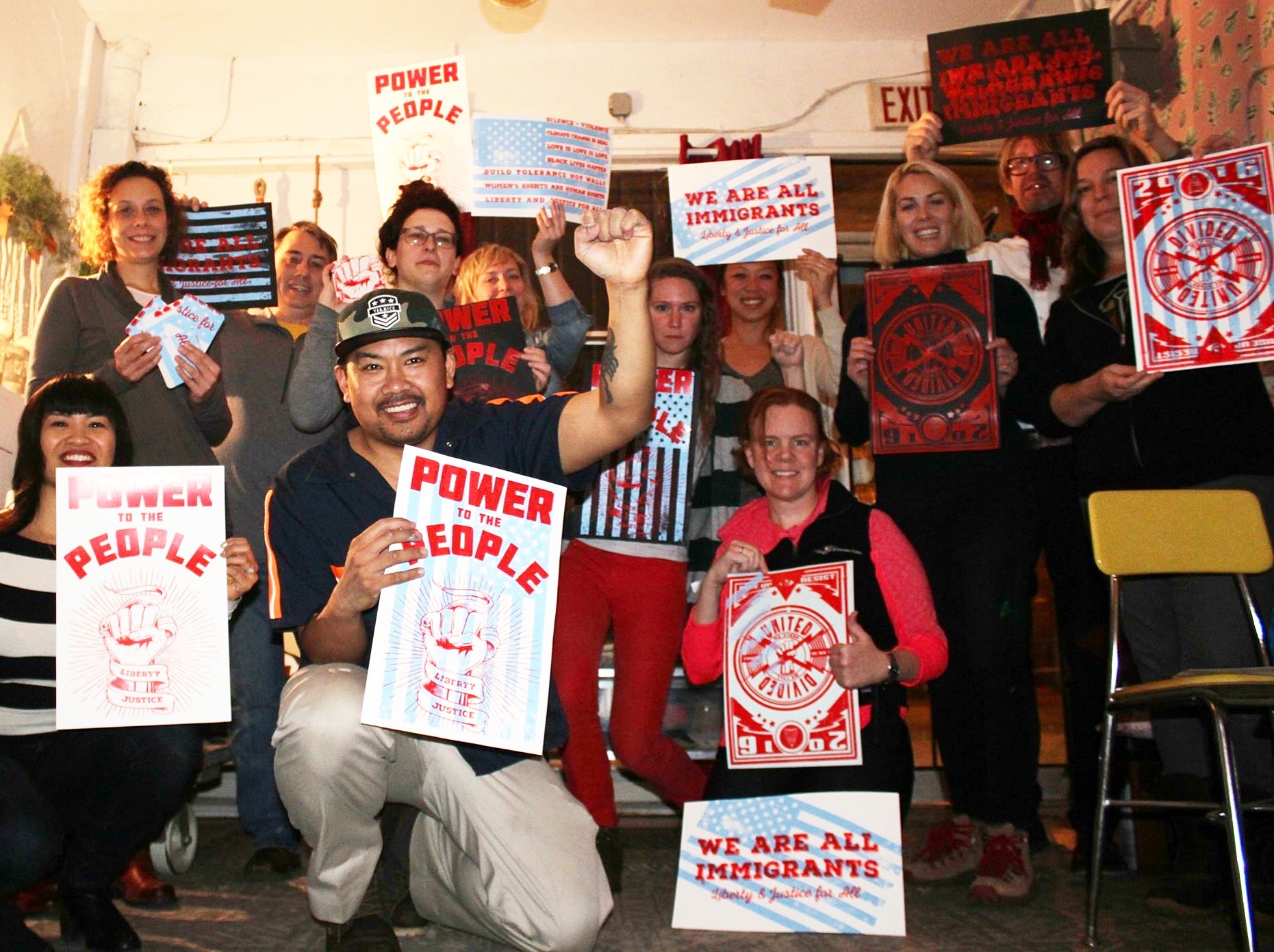 Each workshop invites you to discover a new experience at a unique venue. Check out the album from our Drink & Ink launch.
During this inaugural poster making workshop guests will get to:
DRINK Indulge in local craft beers or wine specials, while listening to true vinyl grooves.

LEARN Experience the artistic process first hand and learn basic screen printing techniques.

DESIGN Choose your own adventure by selecting from designs created by Soul & Ink to print.

PRINT Hand pull screens to print designs and create your set of own custom posters. Each guest will have the option to print up to two posters, plus a coaster to take home.
All supplies will be provided. Wear something you don't mind getting inky. No previous artistic skills? All good.
* A suggested sliding scale donation of $5-$10 per ticket includes screen printing a SET of 2 custom posters and 2 coasters.*
Share this & invite a friend! Walk ins are welcome.
Huge thanks to our sponsor Artist & Craftsman Supply of Hyattsville for providing quality printing paper to make this event possible.