Description
Indulge in Libations & Create Inaugural Posters

Soul & Ink has teamed up with Big Chief, a New Orleans-style bar located in Ivy City. We're bringing you a fun, hands on approach to combining two popular past times that pair well together. Imbibe in ice cold beverages, while creating art.
Learn to screen print by making a set of inaugural ALL AMERICAN all-inclusive statement posters, using the vintage technique of screen printing juxtaposed with modern design. Flex your freedom of speech, with these designs for social change! These posters will be sure to make your voice heard on the big day.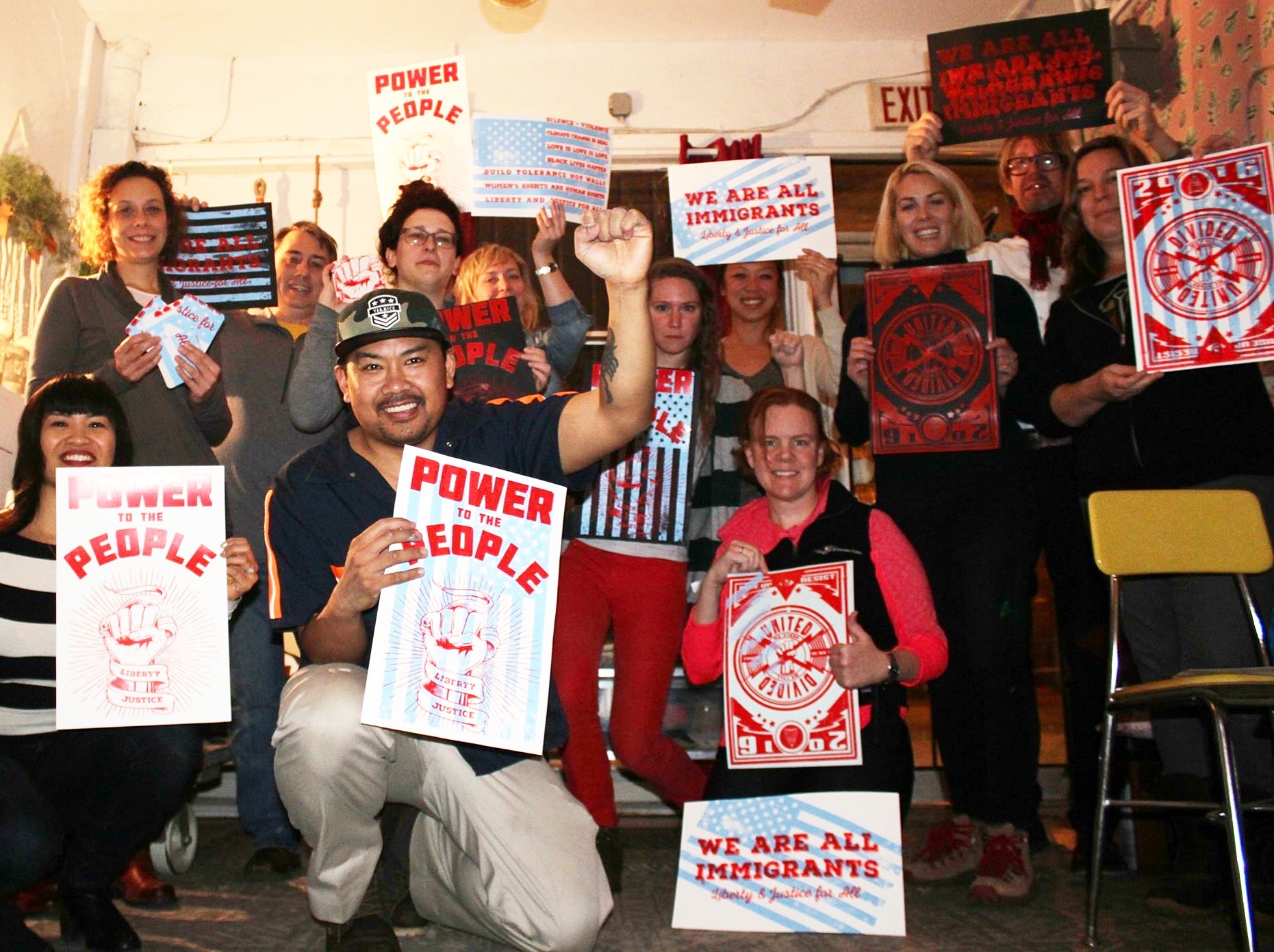 Each workshop invites you to discover a new experience at a unique venue. Check out the album from our Drink & Ink launch.
During this inaugural poster making workshop, taking place in the spacious back room of Big Chief, guests will get to:
DRINK Indulge in refreshing beverages from the bar. Each ticket includes one drink.

LEARN Experience the artistic process first hand and learn basic screen printing techniques.

DESIGN Choose your own adventure by selecting from designs created by Soul & Ink to print.

PRINT Hand pull screens to print designs and create your set of own custom posters! Each guest will have the option to print up to two posters, plus a coaster to take home!

PLAY As a bonus, you'll receive an adult coloring poster created by Soul & Ink. We'll even have an adult coloring station for added fun.
All supplies will be provided. Wear something you don't mind getting inky. No previous artistic skills? All good.
***HURRY! 1st 40 tickets sold include a FREE beer.***
Ticket includes screen printing a SET of 2 custom posters and coasters.

~Space is Limited~
Share this & invite a friend! The more the merrier.
---
This experience will bring you to BIG CHIEF!
Explore a New Orleans-style bar located in Ivy City, an industrial neighborhood in Northeast, Washington, D.C. They have three bars spread out over 7,000 sq ft, including one on the rooftop where a 1970's airstream sits.
They host events regularly, but also like to throw their own. Live brass bands and cookouts are a staple.
Laissez les bon temps roulez!