Description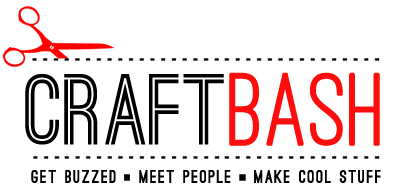 (You Have To Get Tickets Here Online. You Will Not Be Able To Pay At Event)
Have some drinks, meet new people and do an awesome DIY craft under the guidance of a master craft artist! During the event, you'll be crafting your masterpiece while sipping drinks that are available at the cash bar. We supply everything you need... Just bring yourself! It's a great place to make new friends while crafting.

We have 2 craft options you can choose from. You can design your own handbag or make an awesome glass beer mug (When you get to the event you'll be able to choose which craft you'd like to do). * There's a 1 drink minumum at this event. If you don't drink alcohol you can order a non-alcoholic drink or an appetizer off the food menu. Thanks.

CRAFT OPTION #1: DESIGN YOUR OWN HANDBAG!
Have a blast while painting a canvas handbag, adding your own handles and/or strap and giving it a unique, cool look! We have tons fabric paints, stencils, template and fun add-ons so you can create a masterpiece bag for yourself or as a gift for someone. The gift possibities are endless! Have a friend into yoga? Use some of our yoga inspired stencils to make them a yoga themed bag. Use our text stencils to put a friend's intials on the bag.... or make one for yourself! These are just a few examples but with your imagination and the guidance of our master artist you'll be able to make something fantastic!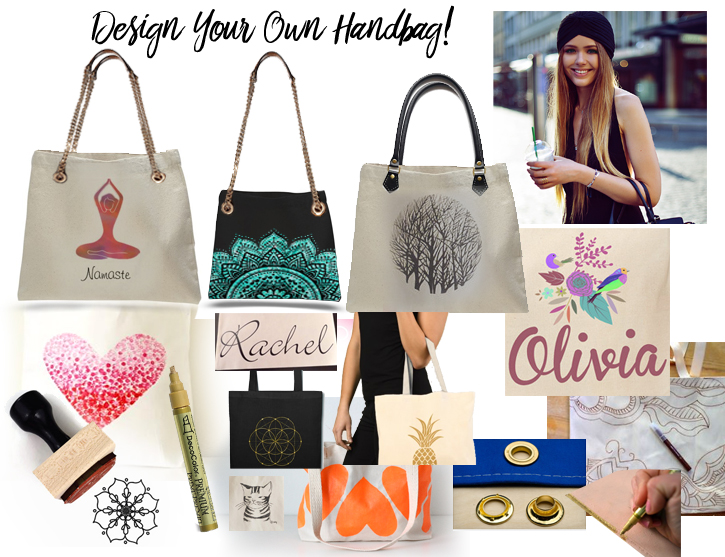 CRAFT OPTION #2: DESIGN A GLASS BEER MUG (ACTUALLY DESIGN 2 OF THEM!)
This craft is recommended for men but women are certainly welcome to choose this option. You've probably heard of those Paint & Drink nights... While they're super fun, about 80% of the event attendes are females. We decided to attract more men to our event by giving the guys an awesome cool DIY project to do. You will be given a glass beer mug to design so let your imagination flow and make a badass beer mug. Oh... you won't be designing just one. You'll have the chance to design two beer mugs so you can make a set for yourself or keep one and give the other as a gift to a friend! The master artist will show how to make some awesome designs. We have templates for all the New York based sports teams (and a lot of other popular teams)... We have stencil lettering so you can also chooe to make a personalized mug!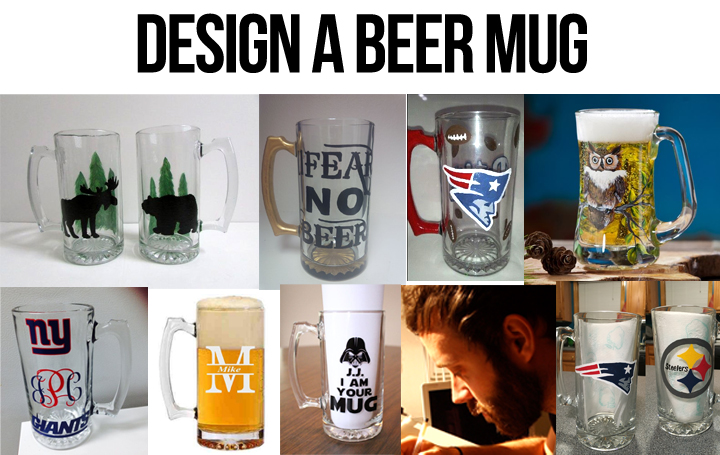 BY THE WAY... YOU DON'T HAVE TO HAVE ANY ARTISTIC ABILITY TO ENJOY THIS EVENT. FOR MANY PEOPLE ATTENDING IT WILL BE THEIR FIRST TIME DOING CRAFTS IN YEARS. THE ARTIST/HOST WILL WALK YOU THROUGH EVERYTHING STEP BY STEP.
"What a fabulous event. The craft we made was great and the crowd was amazingly friendly. Such a fun night out! - Rebecca T., NYC