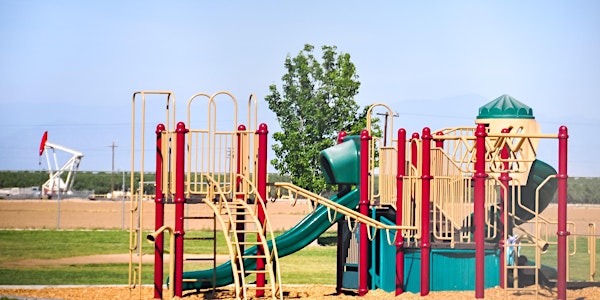 Drilling Down into Health Impacts: Effects of Oil & Gas on California's Com...
Event Information
Location
Westminster Presbyterian Church (or Livestream link: http://bit.ly/HeathandOil)
1300 N Street
Sacramento, CA 95814
Description
From the fracking fields in Kern County to urban oil drilling in Los Angeles, community members are feeling the impacts of this toxic industry on their own health, and that of their children and loved ones.
The California Council on Science and Technology (CCST), an independent body of high level scientists, released an independent study last July highlighting some of the public health dangers of fossil fuel production. They even recommended creating human health buffer zones for people living near oil and gas operations to keep them from getting sick, but so far the Governor and the rest of our elected officials have failed to take action.
That's why we're bringing together individuals from some of the most severely impacted communities in California, along with legislators, health professionals and scientists for Drilling Down Into Health Impacts: The effects of oil and gas on California's Communities.
We'll hear their personal stories of the challenges that come with living next to oil & gas drill sites and fracking wells, and learn the science behind their experiences. We'll come away with a clear idea of what is really happening in those fields. It's worse than we thought.
Our speakers will be:
Martha Dina Argüello - Executive Director of Physians for Social Responsiblity-Los Angeles

Sandy Navarro - Project Coordinator for Esperanza Community Housing

Rodrigo Romo - Kern County Resident and Activist

Barbara Sattler, RN, DrPH, FAAN - Founding Member of Alliance of Nurses for Healthy Environments, Professor of Public Health, University of San Francisco

Seth Shonkoff, PhD, MPH - Executive Director of PSE Healthy Energy
*Livestream broadcast to join remotely available at: http://bit.ly/HeathandOil
Come learn how the fossil fuel industry is impacting communities around California, and what you can do to bring an end to these destructive practices.
-- RSVP now! Space is limited! --
Doors Open at 6 pm. Event starts at 6:30 pm. Light refreshments will be served.
Photo: Sequoia Elementary School in Shafter, CA. (Credit: Brooke Anderson Photography)
Please note that the sponsor organizations may follow up with you on additional ways to stay involved.
Thanks so much to our Co-Sponsors:
Environmental Justice Coalition for Water, Center on Race, Poverty and the Environment, California Environmental Justice Alliance, Communities for a Better Environment, Central California Environmental Justice Network, Movement Generation, SEIU USWW, Idle No More, United Native Americans, Sustainable Economies Law Center, Movement Rights, Clean Water Action, Sunflower Alliance, Local Clean Energy Alliance, Climate Parents, Fresnans Against Fracking, 350 Silicon Valley, 350 Bay Area, 350 Sacramento, 350 East Bay, 350.org, Food & Water Watch, Environment California, Sierra Club - Motherlode Chapter, California League of Conservation Voters, MoveOn - Yolo County, MoveOn Sacramento, System Change Not Climate Change - Sacramento, Presente, Citizens Climate Lobby - Sacramento, Liberty Hill Foundation
FAQs
Can I view the event remotely?
Yes, please use our livestream link to join the event remotely. http://bit.ly/HeathandOil

And please sign up for a livestream ticket if you would like to be updated about resources or any follow-up related to the event.
Date and time
Location
Westminster Presbyterian Church (or Livestream link: http://bit.ly/HeathandOil)
1300 N Street
Sacramento, CA 95814