Description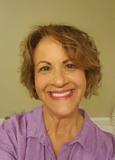 Jinny Pizzuti Wilson with Palmetto Driftwood is from Pawleys Island, SC who creates all forms of art and jewelry from the materials she finds along the barrier islands. She will teach us about eco-crafting and how she started this journey. Many of the shells and driftwood pieces she finds along the way inspire her into the creation they are to be.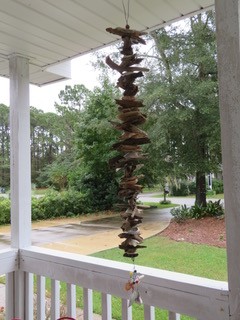 Jinny will teach us how to make a 36" Driftwood and Shell mobile. This is perfect for hanging indoors or outdoors. Created with natural reclaimed driftwood and shells from the coast of SC.
The cost of the event includes all of the supplies you will need for the the class including a hot glue gun to use. You may bring your own if you prefer. By the end of the class you will have created a complete driftwood mobile to take home with you. You will also have all of the knowledge to make your own for gifts. All of the materials needed and the instruction will be provided by Jinny.
The class will be approximately 1.5 hours. The cost of the class is $50 per person if you purchase tickets by 10/20 and $55 per person for tickets purchased after 10/20. Use code EARLYBIRDNOV for the Early Bird Discount.
Our guest instructed classes require advance ticket purchase and a minimum of 10 attendees per class to hold the event. Many times our instructors are travelling and have the expense of purchasing all of the materials needed for the class. Therefore the class will be cancelled and all monies refunded in the event we do not meet the minimum class size. In addition, there will be no refunds on the class once tickets are booked and class minimums are met and confirmed.
You may BYOB the beverage of your choice. We will provide water, and light snacks.
Classes start on time so please arrive at least 10-15 minutes early. Late arrivals will not be permitted to join the class if it has already started out of respect for everyone in the class.
Cost of event is $50. Per Person by 10/20 $55 Per person after 10/20. Save $5 per ticket if you sign up for both events this day by using EARLYBIRDNOV
We look forward to having you and being able to offer more maker event classes with activities you will love!