《濁水漂流》Drifting (*US only; limited to 1000 tickets)
This online screening is free and accessible in the United States only.
About this event
Please read the following information carefully,
Regional restriction: U.S. only
English and Chinese Bilingual
Limited to 1000 tickets (Seatings on the RSVP list are guaranteed)
*Online Screening Tickets: Audiences on the RSVP list will receive a virtual link to both the screening and Q&A section with the director at 5:50 pm. Please click the virtual screening link to join the event before 6 PM to reserve the 'virtual' seat.
**No-show Policy: Fail to join the screening at 6 PM may lose access to the film screening; The virtual seat will be transferred to the participants on the waitlist.
***For waitlist participants: if there are availabilities, you will receive an email slightly after 6 PM with a link to join the screening. (**Waitlist seatings are not guaranteed and on a first-come, first-serve basis; You may be unable to access the screening if the available seats are taken by other waitlist participants.)
Film Screening [US Only]
[Pacific Time] January 14, 2022 6PM
Q&A with Director [English and Cantonese Bilingual]
[Pacific Time] January 14, 2022 8PM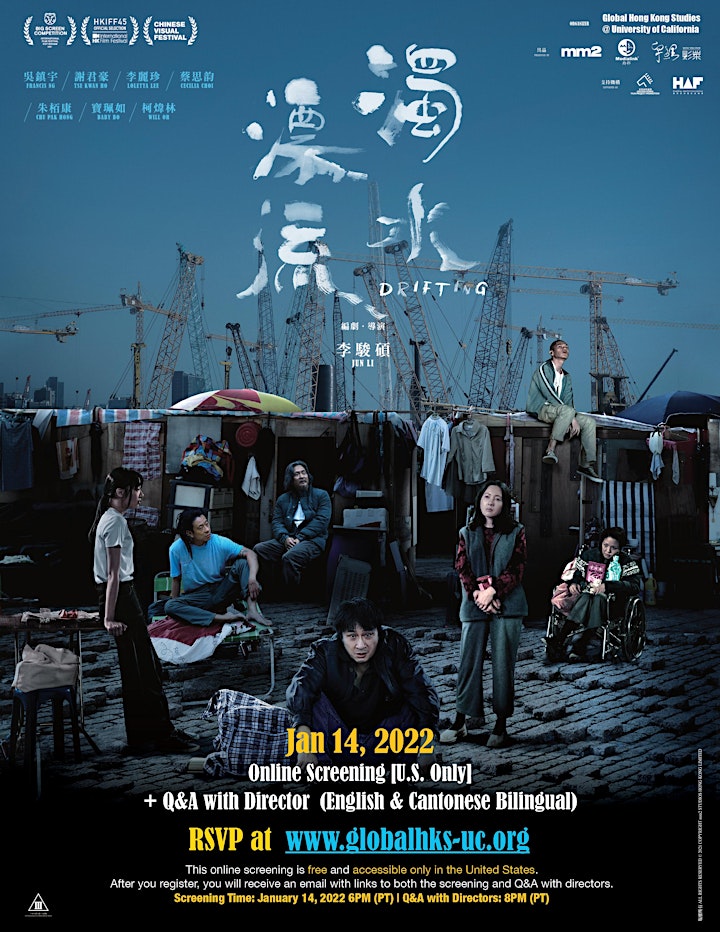 Organizer of 《濁水漂流》Drifting (*US only; limited to 1000 tickets)