Drew Nugent and the Midnight Society, Jazz it Up Philly Spotlight Live at Fine Palate

Thursday, April 21, 2016 from 6:00 PM to 9:00 PM (EDT)
Event Details
 Jazz It Up Philly is proud to be a part of Philly Celebrates Jazz - Jazz Appreciation Month in Philadelphia with Free Admission Jazz It Up Spotlight is an event that will "spotlight" both, Philadelphia's talented, up-and-coming, jazz artists as well as established jazz artists. Reminiscent of the great supper club era of days gone by, dress to impress and enjoy.
Includes:
Welcome champagne cocktail

Chance to Win Philly Pops Orchestra Tickets ($500)

Fine Palate Restaurant Gift Certificate

Tickets to Jazz It Up Philly Spotlight.
Starring Drew Nugent and the Midnight Society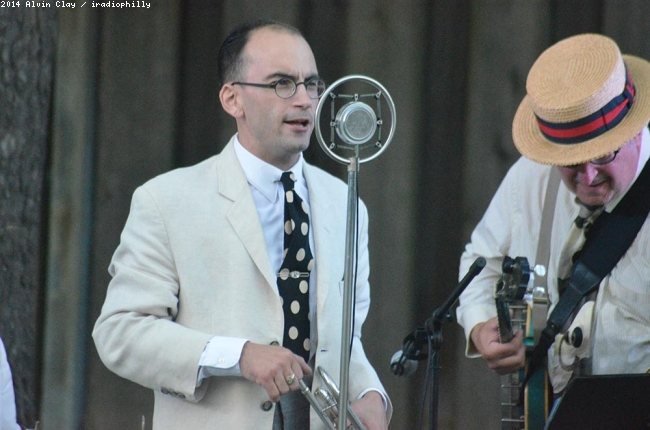 Drew Nugent and the Midnight Society are a jazz band from the city of Philadelphia. "I will never forget the night I walked into the Ruba Club in downtown Philadelphia. It was like stepping back in time. It was the night I met Drew Nugent and the Midnight Society."              -Michael Males, MyRuralRadio.com
 Led by the accomplished pianist, trumpeter and singer, Drew Nugent, the band has been together for over seven years now. It has made quite a name for itself not only in Philly, but on the entire East Coast as one of the leading ensembles in the jazz vein for traditional, or HOT, jazz. This is what one could call the original jazz music. It lasted in popularity from roughly 1897- 1935 and was sadly thrown by the wayside in the wake of the swing music surge. The height of this musical phenomenon took place in the 1920s, The Jazz Age. For decades this music lie dormant, but here, almost 100 years later, Drew Nugent and the Midnight Society play these tunes as if they were written yesterday. Some even were! That's because Drew Nugent himself, is a song writer in this style of music, and from time to time you will catch him and the boys playing one of Nugent's own works.
Your Master of Ceramonies Buddy Scheerer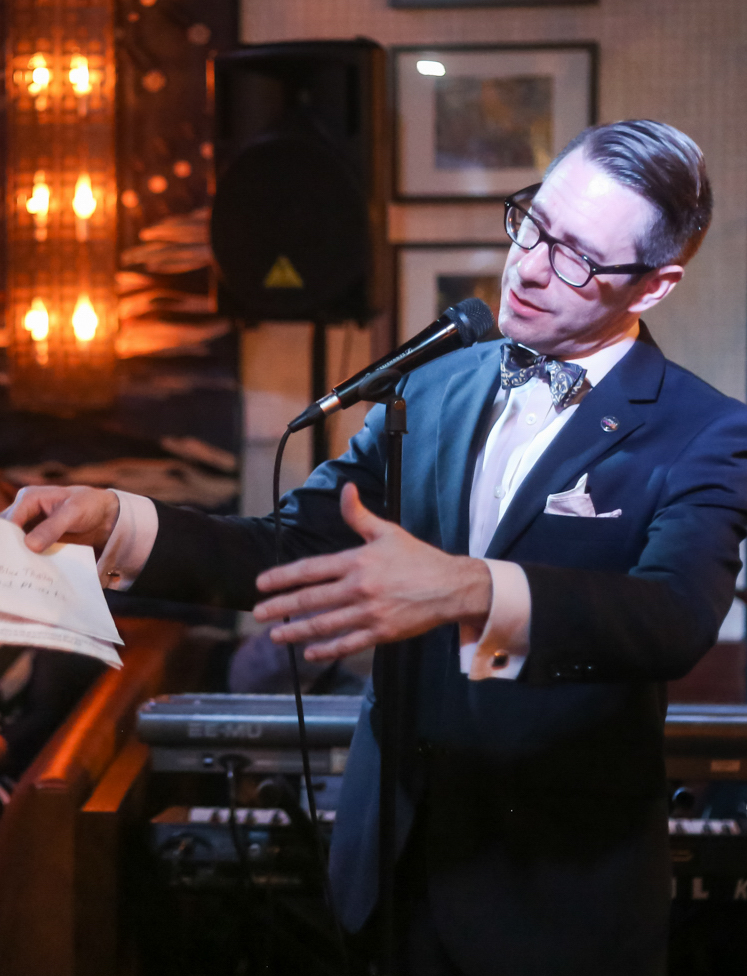 Buddy Scheerer is currently Director of Sales for The Philly POPS; his eighth year with the company. He has held positions with such local cultural organizations as The Philadelphia Orchestra and The Annenberg Center for the Performing Arts. He is an ambassador of all things music and very much enjoys connecting audience and performance; he may also enjoy the spotlight…just a little.
Jazz It Up Philly Supporting Patron Gets This Number Artist/Performers Signed Reproduction of an original painted May 26th 2015 at The Prime Rib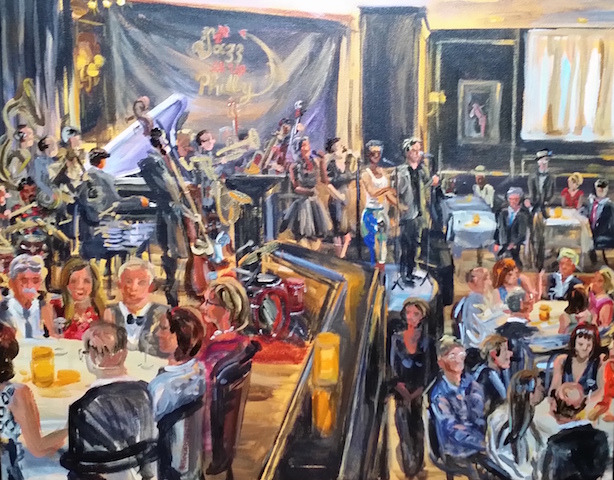 In 2015 Jazz It Up Philly sold out 24 performances and has supported the arts in Philadelphia by showcasing over 100 new and vetted Philadelphia based artists. A Jazz It Up Philly Patron is a person who believes in what we are doing here in Philadelphia and wants to see us do much more,
The experience that is Fine Palate.
The head of our culinary team was trained and mentored by Wolfgang Puck for over a decade. Learning the art of Asian Fusion, from the original creator himself, Classical Haute French, as well as Mediterranean and Provencal Cuisine. Studying and training for many years, as well as traveling and cooking, having the opportunity to experience many techniques from the masters of the culinary world; from the likes of Alain Ducasse, Joel Robuchon, Eric Rupert, Nobu Matsuhisa and Masa Takayama to name a few.
While working under Wolfgang Puck; our chef catered to some of the most exclusive clientele in the world, as well as events such as the Academy Awards, Grammy's, Wine Spectators Grand Tasting. In his earlier years he was classically trained at one of our nations highly acclaimed culinary school in Providence RI. He also studied in some of the most exclusive restaurants in Paris and Monte Carlo:  Taillevent, Le Louis XV.  These critically acclaimed institutions embedded an inspirational palate and technique with a multi cultural approach to dining.
Experience the inventiveness and creativity of our artistry. Our chefs bring a superior level of creativity, flavor and flare to our menus. Reflecting our passion for tantalizing the senses and making your meal and experience as unique as the occasion. Our culinary team's fine dinning roots are from some of the most exclusive restaurants around the world, inspiring an approach not often seen. Fine Palate Group executes a style influenced by Japanese cuisine known as washoku. It is a form of simple, traditional cooking rooted in seasonality using high quality ingredients. Natural products will be sourced locally, from Japan, France, Far East and around the globe.
Have questions about Drew Nugent and the Midnight Society, Jazz it Up Philly Spotlight Live at Fine Palate?
Contact Jazz It Up Philly
When & Where

Fine Palate
221 South 15 Street
Philadelphia, PA 19102


Thursday, April 21, 2016 from 6:00 PM to 9:00 PM (EDT)
Add to my calendar
Organizer
Jazz It Up Philly
Jazz It Up Philly will give Philadelphians and their neighbors an extraordinary evening of live Jazz and Blues entertainment. These monthly live shows that will feature live Jazz and Blues bands and vocalists from the Philadelphia, New Jersey and Delaware area. Website:  JazzItUpPhilly.com; To Sponsor an Event Call 267-888-6440. Sponsored By: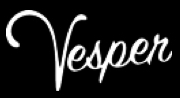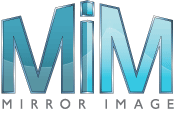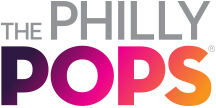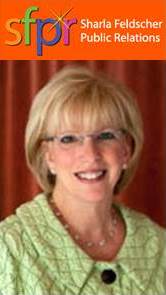 Drew Nugent and the Midnight Society, Jazz it Up Philly Spotlight Live at Fine Palate