Description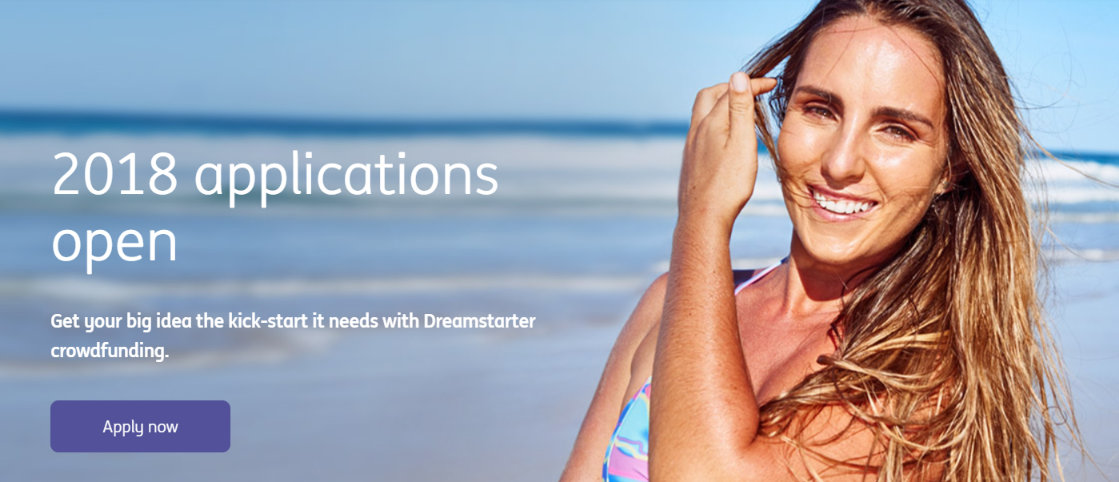 There are hundreds of social entrepreneurs in Australia with the ideas and energy to create positive change in the world. The problem is, without proper support, getting these projects off the ground so everyone can realise their potential can be difficult.
Dreamstarter by ING is Australia's premier seed funding opportunity for emerging social enterprises. Dreamstarter can provide the support you need to kick start your business through the power of crowdfunding, grants for growth, and a scholarship program.
Dreamstarter Crowdfunding is powered by StartSomeGood, Australia's leading social enterprise crowdfunding platform. Selected projects are supported by StartSomeGood and mentored by previous Dreamstarters to create and run great crowdfunding campaigns, with initial funding and promotional support from ING.
Come along to this info session at the ING Customer Lounge on Margaret St, right by Wynyard Green, to learn more about the criteria and benefits of Dreamstarter, as well as as a rapid-fire presentation on the core elements of successful crowdfunding from StartSomeGood CEO Tom Dawkins. StartSomeGood has the highest project success rate in cause crowdfunding and provides personal support to selected enterprises as they prepare their campaigns - but you can learn the keys to success by coming to this event!
There is strictly limited space so this is for people leading social benefit projects and companies who are seriously considering crowdfunding and applying for Dreamstarter.
Catering will be provided by social enterprise Song Kitchen. Presentations and Q & A will be from 645-730pm.