Dreams In an Era of Increasing Anxiety. With Rev. Jeremy Taylor, D.Min.
Description
Working with Dreams In an Era of Increasing Anxiety, a Presentation with Rev. Jeremy Taylor, D.Min.
Whenever anyone shares a dream, those of us who are privileged to hear it have no choice but to imagine our own versions of the dreamer's original narrative. For this reason alone, all work exploring dreams is projective, whether or not the people involved acknowledge this consciously. Currently, we are all plunged into a collective situation that is unprecedented, and for that reason, among others, is an invitation to increasing anxiety and uncertainty. We will gather to discuss our dreams remembered from sleep with particular attention to the collective, archetypal, transpersonal energy patterns that help shape our dreams, as well as our waking lives.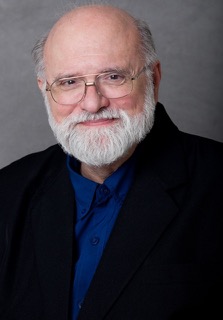 Jeremy Taylor, D.Min., is a Unitarian Universalist minister who has lead workshops all over the world for many decades. He is a founder and past-president of the International Association for the Study of Dreams (IASD), and the author of four books on dreams. He continues to be intrigued and surprised by the multiple layers of meaning in every dream.
Please note that this event is free for members of the Analytical Psychology Club of San Francisco. There is a suggested door donation of $10.00 for other attendees and guests of APC-SF members.