#DreamRiseDo Google Hangout Featuring John Legend

Tuesday, February 11, 2014 from 12:30 PM to 1:00 PM (EST)
Event Details

In case you missed the dynamic #DreamRiseDo Twitter Chat, join us as we continue the conversation with John Legend and leaders in education and social justice for part two of our dialogue about race, education, opportunity and why teacher diversity matters.
We'll discuss what all of us need to be doing as organizations and individuals to encourage and support a more diverse teacher workforce.
To Participate:
Go to Google Hangout here at the time of the event and get in on the convo using hash tag #DreamRiseDo
Featured Guests:
John Legend, Singer/Songwriter, Philanthropist & Education Advocate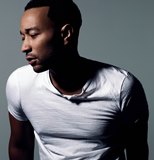 John Legend is a nine-time Grammy® Award winner, John Legend is a multi-talented artist known for his signature vocals and songwriting style. Legend launched the Show Me Campaign, an organization that works to break the cycle of poverty through education using solutions that have been proven to improve people's lives, giving them the opportunity to survive, thrive and succeed. John sits on the Boards of Teach for America, Stand for Children and the Harlem Village Academies.
David Johns, Executive Director, White House Initiative on Educational Excellence for African Americans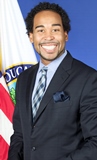 David Johns is the executive director of the White House Initiative on Educational Excellence for African Americans. Johns has worked on issues affecting low-income and minority students, neglected youth and early childhood education and with Historically Black Colleges and Universities (HBCUs).
American Promise, Community Engagement Manager, Khaleaph Luis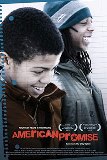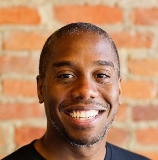 American Promise:  A documentary 13 years in the making, American Promise provides a rare look into the lives of two middle class Black families as they navigate the ups and downs of parenting and educating their sons. Their Community Engagement Manager, Khaleaph Luis, will be joining our talk.
Richard J. Reddick, Assistant Professor, The University of Texas at Austin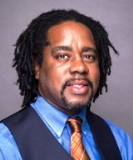 Dr. Richard Reddick is an assistant professor in the Department of Education Administration at the University of Texas, Austin. Dr. Reddick conducts ethnographic research on the experiences of faculty of color in predominantly White university settings, mentoring relationships in higher education, Black families in American society, and work-family balance in junior faculty fathers.
Dr. Ian Buchanan, Managing Director, District Strategy, Teach For America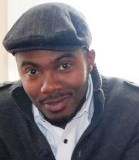 Dr. Ian Buchanan completed his doctoral research around the intersection of black masculinity, hip hop culture and schooling. Dr. Buchanan currently serves on the boards of Jamaa Learning Center Charter School, InspireSTL, and the Imani Rites of Passage organization. He is also the Managing Director of District Strategy, Teach For America - St. Louis.
Reuben Ogbonna, Teacher, Tri-Cities High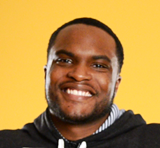 Reuben Ogbonna is a Teach For America corps member in the Metro Atlanta region and is currently teaching 10th grade math. He graduated from Duke University as the only African-American economics major in the class of 2012.  Reuben is passionate about black male mentorship and leadership development and is member of Teach For America's Black Male Leadership Association.
Damon Young, Founder, VerySmartBrothas.com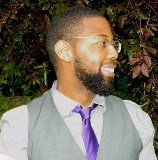 Damon Young

is a co-founder of 

VerySmartBrothas

, author of Your Degrees Won't Keep You Warm At Night: The Very Smart Brothas Guide to Dating, Mating, and Fighting Crime, and a contributing editor at 

Ebony

 Magazine (digital). He's also a producer and head writer of a TV pilot loosely based on the book---a project featured at the New York Television Festival in November of 2013. 
Organizer
Teach For America is a diverse network of leaders who confront educational inequity through teaching and work with unwavering commitment from every sector of society to create a nation free from this injustice. As a collective force—educators, advocates, entrepreneurs, policymakers, community members—we fight for the aspirations of students and families.
 Founded in 1990, Teach For America recruits and develops a diverse corps of outstanding individuals of all academic disciplines to commit two years to teach in high-need schools and become lifelong leaders in the movement to end educational inequity. Today, corps members are teaching in 53 urban and rural regions across the country and our alumni network is 55,000 strong.