Description
Join Debbie Adams, co-author of Volume 3: DREAMING BIG Being Bold for her exciting book launch and signing event.
Debbie will share her story including the ones that didn't make it into the book and she will happily SIGN your copy!
Each guest will receive a COPY of the BOOK. Light refreshments will be provided by Nova Scotia Works - Employment Services Centre. Event is limited to 40 guests.
Dreaming Big & Being Bold: Inspiring stories from Trailblazers, Visionaries and Change Makers is a collection of engaging stories written by incredible entrepreneurs and professionals who are making an impact. Featuring 26 co-authors, this amazing book is full of inspiring stories from people who have shown courage, innovation and have big dreams to impact the world in their own unique way.
BONUS: After the book launch, Debbie and her good friend Joan Jessome will stick around and have an informal discussion about "Women, Change and Common Sense". They are both women who have chosen to follow their hearts and they love inspiring other women to do the same.
Meet Debbie
Debbie Adams is the owner of PeopleCan Training in Lr. Sackville where she inspires people to set big goals and believes that if people have the courage, they can do amazing things. A woman with gentle strength, a speaker with soul and heart, she brings her unique combination of humour, personal experience, and energy to serious topics like business, change and money.
Born in Upper Island Cove, Newfoundland, Debbie has lived in 8 provinces. A diagnosis of Retinitis Pigmentosa may have derailed her for a while but it did not stop her. A single mom on a disability pension was not the vision she saw for herself. After a brutal transition, she reinvented herself. No longer a soldier, or a mechanic, she is now the owner of two businesses.
Learning set her free. Debbie may live with a disability but SHE IS NO LONGER DISABLED. A mechanic who has been to law school, she calls herself a knowledge addict. What she learns, she enjoys sharing with others.
Meet Joan
Most people know Joan from the years that she spent as President of the NSGEU – a high profile and very public position. Since leaving that position Joan has reinvented herself as an entrepreneur. She is the owner of Art of Mind Creative Solutions – she has always been creative and many friends have enjoyed a unique gift made with love by a friend.
Joan knows about change and enjoys sharing what she knows with other women. She also loves her beautiful province and the hard working people she has fought so long to support. This is a first in a series of talks for Joan where she will guide us with her wisdom and caring heart.
When she isn't creating or speaking, Joan enjoys spending time at home in Fall River with her husband Winston surrounded by their family.
Tickets can also be purchased at Nova Scotia Works - Employment Services Centre in Digby.
Call for more info (902) 245-4903.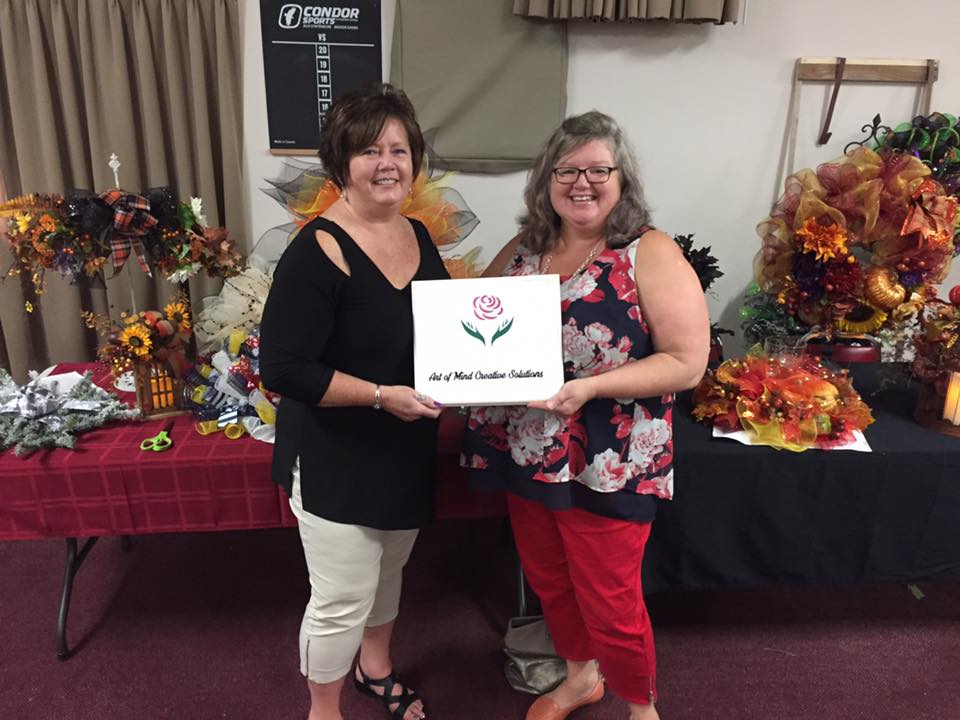 Date and Time
Location
Nova Scotia Works - Employment Services Centre
87 Warwick Street
Evangeline Mall
Digby, NS B0V 1A0
Canada