24 hours of art, immersive theatre, music, dance, healing, workshops, parties, collaborative jam sessions, and more!
About this event
WHAT IS DREAMERS' LAB?
- a space where Dreamers can connect, co-create, and make their Dreams manifest in this shared dream we call "Reality".
- an open invitation to all who Dare to Dream Big, who are ready to take that first step to put their Dreams into Action, who want to use their Gifts and Talents to inspire other Dreamers to do the same :)
THEME: REBIRTH
Every month, a unique theme is chosen as the focal point of that month's offerings. For January 2021, the chosen theme is REBIRTH. After the tumultuous year that was 2020, we'd like to invite any and all to use this space to set intentions for 2021 and beyond.
What do you envision? What do you want to create? What do you want to change?
​
WHAT CAN I EXPECT?
24 hours of continuous awesomeness! You will be treated to a diverse selection of offerings, from art jams to performances to immersive theatre to workshops to sharing circles to dance parties etc, all accessible using just one Zoom link!
Yes, you read that right - just ONE link for the entire 24 hours. Easy and simple.
Everyone will enter through a Reception area, where the Receptionist(s) on duty will be able to help you should you have any technical or logistical questions (i.e. What's on right now? Where can I find the schedule?).
Depending on what you're in the mood for, you'll then be directed to a breakout room within that Zoom call, or a separate link where your desired activity is taking place.
You will not need to worry about feeling lost and confused - our Receptionists will make sure you are well taken care of! :)
IS THIS EVENT FREE?
Yes, for we believe that our offerings should be accessible to all, especially during these times of extreme disconnectedness and isolation. We do not wish to preclude anyone from participating due to financial concerns.
However, we are a not-for-profit collective that is run entirely on donations. Our profits are also distributed among our active community members, many of whom are artists who have been severely impacted by the global pandemic. If you enjoy our offerings and are in a position to contribute financially, your support would go a long way in enabling us to continue providing these experiences, and supporting the amazingly talented international creators who make these events possible.
Should you choose to, you are welcome to donate before and/or after the event. We are deeply thankful for your support, however large or small <3
OUR PARTNERS
In the spirit of Collaboration and Co-creation, we have three awesome collectives / communities who are partnering with us for this month's Dreamers' Lab :) they are:
These collectives / communities have been doing great work in their own ways, and despite the diversity in our creations, we are aligned in many of our basic values and ideas of what we want to bring into this New Earth.
As such, you will see offerings from these communities on top of our own, and have the opportunity to connect with a vast network of like-minded souls :) in a time where many are isolated, we hope to offer a space for Connection, Creativity, and Healing for all of you Dreamers out there <3
BE A CONTRIBUTOR!
Do you have a Gift that you would like to share as part of the upcoming Dreamers' Lab event? A Dream that you'd like to manifest? You are very welcome to submit a Content Proposal to be considered as part of our line-up! ​
You will be part of an amazing line-up of creators, healers, and change-makers from around the world, and have the opportunity to expand your audience in this cross-pollination of international networks :)
Interested? Submit your ideas here.
Submission deadline: Sunday 24 Jan, 11.59pm UK.
CHECK OUT OUR CONTRIBUTORS
You can view the collection of Artists, Healers, and Event Facilitators who will be involved in Dreamers' Lab on this page.
The list is constantly updated as more contributors become confirmed. This could be YOU!
IMPORTANT INFO
Once you register, you will receive a confirmation email in your inbox. Scroll all the way to the bottom of that email for some important details :)
ABOUT METAMORFOSIZE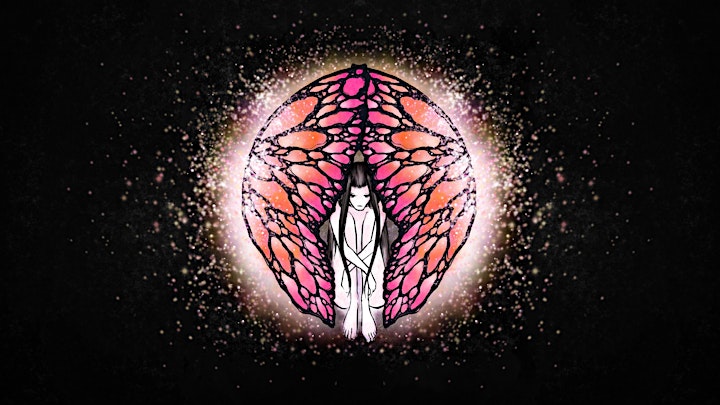 The Metamorfosize Project aims to organise events and activities that help heal the collective wounds and fears surrounding Change, Death, and the Unknown. In a time of widespread changes and transformation occurring worldwide, we believe in the importance of this work, in transforming our collective attitudes towards Change such that we no longer fear and avoid it, but embrace it as a natural aspect of the human experience. We believe that Creation, Connection, and Self-Care are the key ingredients in expediting this process, and through events and activities that promote the above, we seek to help the world in birthing Butterflies, one Cocoon at a time.
MORE INFO
For more details, please visit our Website, or follow us on Facebook and Instagram.
Much love,
The Metamorfosize Team