DreamBuilder - The Business Creator
Description
DreamBuilder: The Business Creator
Do you dream of owning

your own business?
Make your dream a reality...enroll in the DreamBuilder entrepreneurial training program!
Instructor-led innovative 9-week course explores all areas of business ownership through a carefully crafted and engaging curriculum
Covers core topics that must be taken into consideration for creation, innovation and diversification for a successful business.
Topics include: planning, marketing, pricing, management, accounting, managing risk, setting goals, and many more.
Earn a DreamBuilder Certificate while creating your business plan by the end of the course.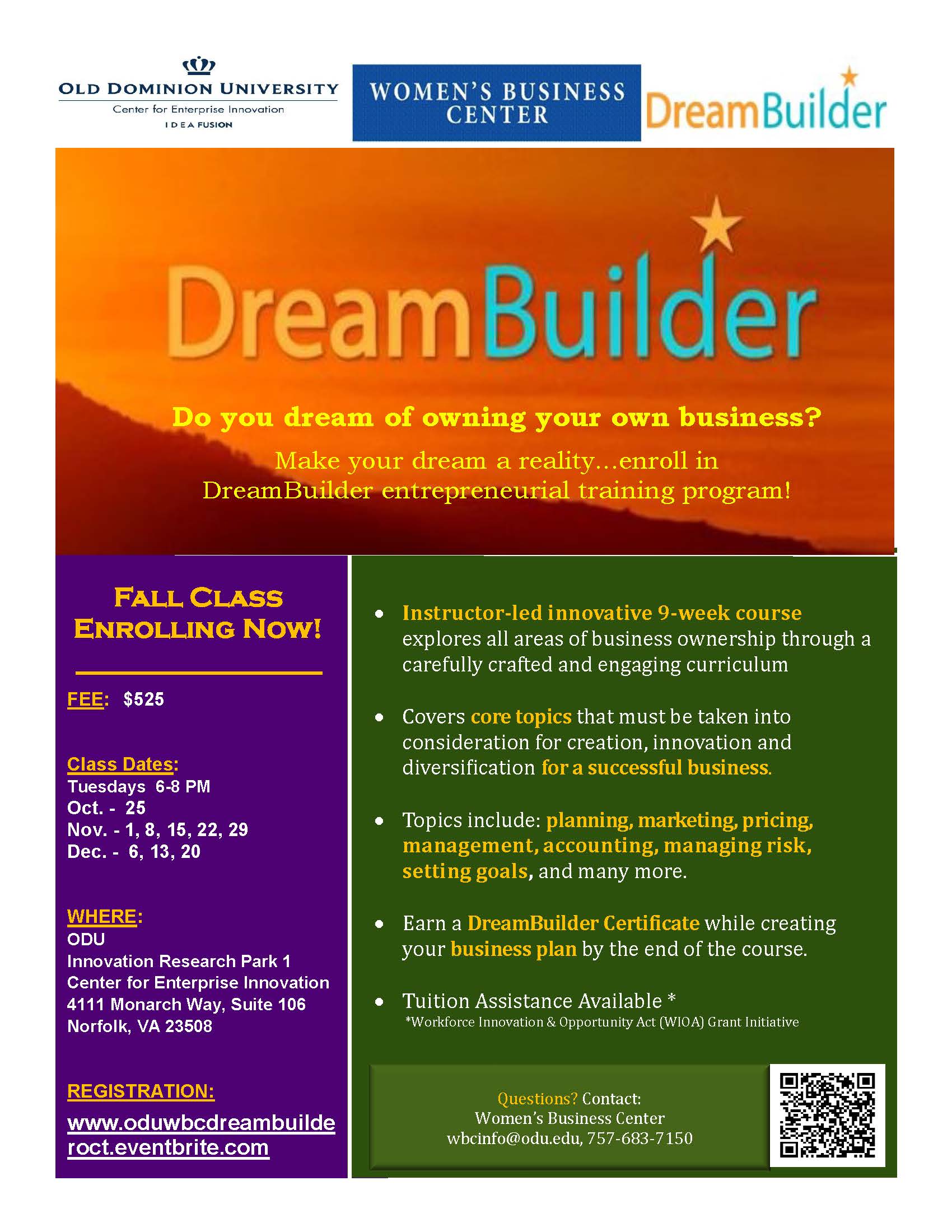 FAQs
TUITION ASSISTANCE AVAILABLE *
* Tuition Assistance available through Opportunity, Inc. Workforce Innovation & Opportunity Act (WIOA) Grant Initiative. To determine eligibility and qualify for assistance, please contact Opportunity, Inc. One-Stop Workforce http://opp-inc.org/wp-content/uploads/2015/06/FAQs.pdf
What is the refund policy?
The class fees are not refundable, but may be transferable to future training sessions.

Where can I contact the organizer with any questions?
You can email aacheamp@odu.edu or wbcinfo@odu.edu or call at 757-683-7150.