Description
Spoznajte preverjene strategije in orodja, s katerimi lahko sami učinkovito, enostavno in uspešno, spremenite svoje osebno in poslovno življenje, na vseh nivojih in področjih.

Pridite na osmo DreamBuilder delavnico v Evropi in se pridružite vse več tistim, ki jim je ta dogodek že spremenil življenje!

Uskladite se z zakoni vesolja!

Če želite v življenju uspeti, ni potrebno več in bolj trdo delati ali prebirati 'kako-narediti' priročnike - tako ne boste nikoli uspeli!

Uspeh na katerem koli področju, je v resnici odvisen le od nekaj dejavnikov o katerih odločate in na katere vplivate edino vi.

Uspeh tudi ni odvisen od sposobnosti ali talenta! Uspeh je odvisen od vaših prepričanj, samopodobe, navdiha, izbire, hvaležnosti in še česa.

Če boste delali na tem, je uspeh zagotovljen!
Naj vam povem, kod sem in kaj počnem, zato, da me bolje spoznate.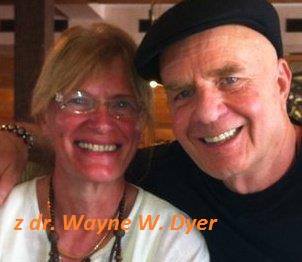 Nisem govorka - govorila sem pred milijonsko publiko
Nisem pisateljica - napisala sem nekaj deset priročnikov in e-knjig
Nisem profesor - napisala sem in vodim nekaj deset online izobraževanj
Ne znam angleško - študiram v Ameriki in delim oder z ljudmi kot so Jack Canfield, Mary Morrissey, Lisa Sasevich, Bob Proctor...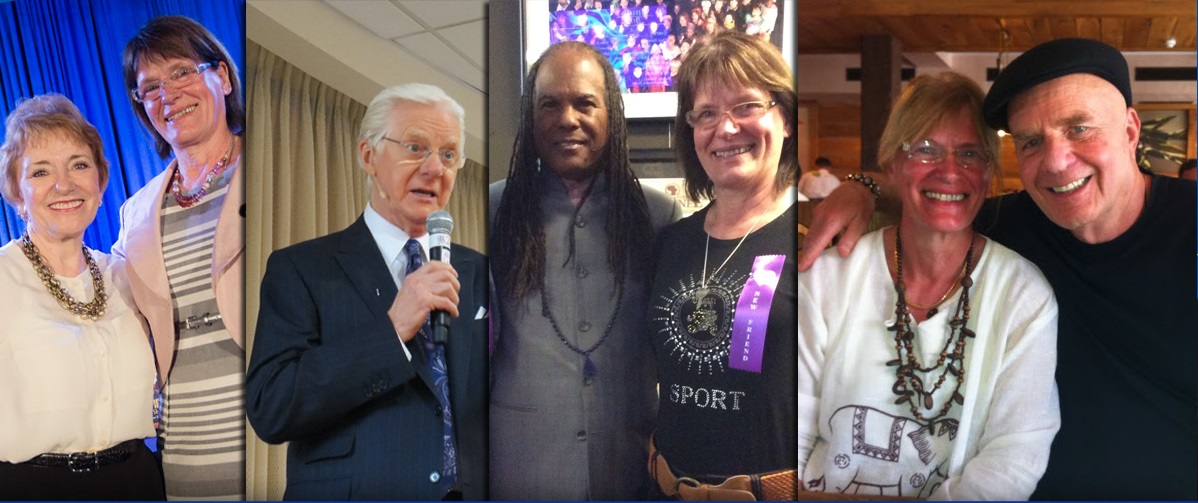 Nisem slavna oseba - moji študenti so slavne osebe

Ne znajdem se z "miško", a 90% mojega dohodka je ustvarjenega na internetu
Ampak, jaz sem samo ena izmed vas. Lahko se vam predstavim kot upokojenka, babica, knjižni molj, ljubiteljica narave in vsega , kar me obkroža. Mogoče je, samo moja življenjska pot malce drugačna od vaše? Mogoče to, da sem se pri svojih 60-ih letih brez denarja, znanja angleščine, poznanstev, računalnika in lahko bi še in še naštevala brez..brez.. odpravila poiskat odgovor ZAKAJ? Pot me je popeljala na drugi konec sveta, spoznala sem ene največjih svetovnih učiteljev kot so dr. Wayne W. Dyer, Louiso Hay, Bob Proctor, Mary Morrissey, Jack Canfield in veliko drugih, ki so zdaj moji mentorji.
To česa so me naučili bi rada podala naprej vsakemu , ki si želi biti, postati, imeti življenje, ki mu pripada. V vas je neverjetna moč, ki samo čaka, da jo uporabite in zaživite v sreči, zdravju in obilju.

Tukaj sem, da vam pomagam odkriti, oblikovati in uresničiti vaše sanje na osebnem in poslovnem problemu, skozi preverjen, zanesljiv, enostaven in učinkovit DreamBuilder sistem.

Na vaše uresničene sanje, Snježana Ristić, LifeMasteryConsultant
V vas je moč!
V vas je MOČ, s katero lahko dosežete karkoli vam srce poželi! Le pravilne ukaze ji morate dati...
... in tega se boste naučili na tem seminarju!
Dobili boste preverjena, enostavna orodja in strategije, s katerimi boste lahko dosegli, karkoli si boste želeli!
Vaše sanje so preveč pomembne, da bi odlašali in jih zanemarjali!
To je vaša priložnost!
Kaj 'DreamBuilder delavnica - Prebudite Genija v sebi' sploh je?
Tridnevni transformativni dogodek, na katerem se boste naučili prebuditi neverjetno moč, ki je v vas, in ji ukazovati!
V vas so vsi resurzi, oziroma dostop do potrebnih resurzov, potrebnih za uresničitev vaših sanj. Na dogodku se boste naučili, kako dostopati do teh resurzov.
Zagotovite si vstopnico za ta zgodovinski dogodek, ki bo spreminjal življenja, po prednaročniški ceni, ki velja do 10.2.2019
97,00 €
URNIK DOGODKA
PETEK, 22.2.2019
Registracija: 16:00 - 17:00
Predavanje: 17:00 - 20:00
SOBOTA, 23.2.2019
Registracija: 08:30 - 09:00
Predavanja: 09:00 - 19:00
NEDELJA, 24.2.2019
Predavanja 09:00 - 17:00
Med predavanji so planirani krajši premori za osvežitev in daljši za kosilo. V ceno vstopnice so všteta osvežila med odmori in kosila za soboto in nedeljo. Vaše želodčke bomo razvajali z vrhunsko hrano. Nihče ne bo ne lačen ne žejen. Tudi na vas, ki ste vegetarijanci in vegani, smo pripravili pestro izbiro jedi.
LOKACIJA
Hotel-dvorec Lambergh
Dvorska vas 37a, 4275 Begunje na Gorenjskem
FAQs
How can I contact the organizer with any questions?
Your answer goes here