DREAM WEEKEND 2018 WITH DA TRAVELERS

Thursday, August 2, 2018 at 3:00 PM

-

Tuesday, August 7, 2018 at 6:00 PM (EST)
Event Details
DA TRAVELERS ARE NOW YOUR PREMIER DREAM WEEKEND AMBASSADORS!  AND WE'RE AT IT AGAIN!
Join us as we invade Negril, for Dream Weekend is Jamaica's #1 and most anticipated Music Festival.  Held on the white-sand beaches of Negril, Jamaica.  5 DAYS OF 10 BACK-TO-BACK PARTIES with popular high-energy genres of music (dancehall, hip-hop, soca, EDM, reggae and pop), performances from world-renowned artists. Treat yourself to the world's best rum, Appleton, other liquor and food, and a production level that makes the event a one of a kind experience!  Get Your Gen Admin & VIP tickets right here at  www.jamaicandreamweekend.com. When you go to book through their site, use our code: "POPPI1" to receive a discount on you Gen Admin tickets ONLY.  Must be 18 years and older. Drink responsibly.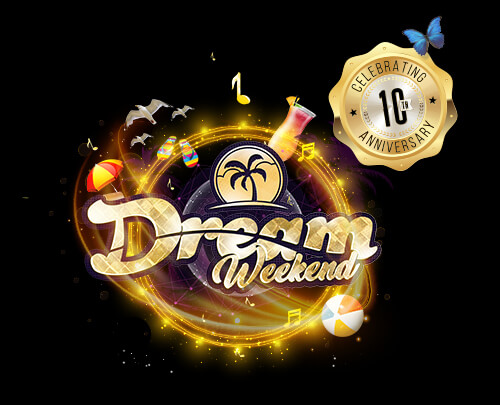 Da Dream Weekend with Da Travelers!
INDEPENDENCE WEEKEND 
2018 OFFICIAL DATES: August 2-6, 2018
Celebrate the 10th Anniversary of
Dream Weekend with your
Premier Dream Weekend Ambassadors,
DA TRAVELERS!!!
Jamaica's Emancipation - August 1st
Jamaica's Independence - August 6th
www.facebook.com/paradisetravelersatl
For more info or questions email me Steve/PoppiChuolo: paraiso.illimitado@gmail.com I'll respond within 24 - 48hrs
Room Type

(these rates are subject to change)     

Garden View - 5 nights

    Single

     $1,259.00

       Double

$1,764.00

      Triple

    $2,520.00

Per Person

$1,259.00

$882.00

       $840.00

Ocean View - 5 nights

$1,364.00

$1,909.00

    $2,727.00

Per Person

$1,364.00

$955.00

       $909.00

 
 
 
 
 

PartyPasses

 
 
 

Early Bird General Admission

$295.00*

Deposit $50

after 11/11 $100

Early Bird VIP Admission

$515.00*

Deposit $100

after 11/11 $200





 
 
** Rates are Subject to change, BOOK NOW and LOCK YOUR rate in!. Rates include taxes, fees & transfers.  Due to Contractual agreements with resort and airlines, there is No Refunds & No Transfers!  All roommates must pay deposits at the same time to lock in your room & rate.***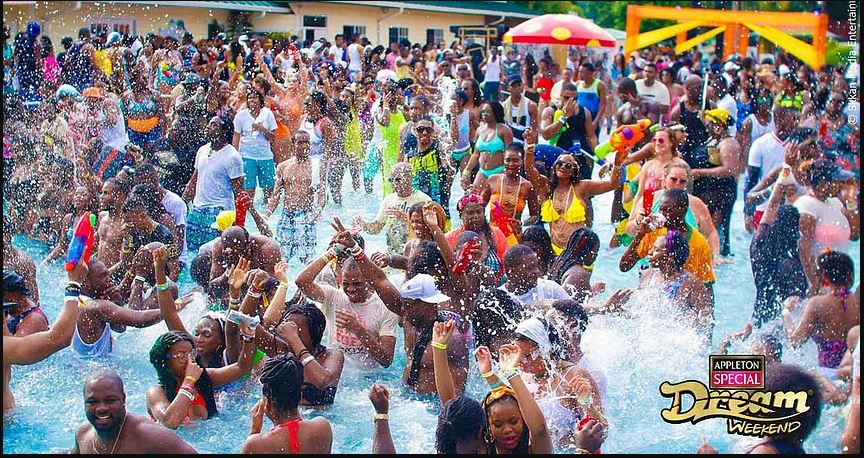 When you are ready to post your payments, please use the link below to register your guests and yourself first.  Make sure to complete the entire form.  Remember everyone in same room has to post deposits together.  Be a group leader and receive a credit on your rate.  Just REFER 5 paid guest and you'll receive $100 off your balance.  [Make a name for your group (Dans Peeps) then, you complete the registration form with everyone in your party's name.   Then you make sure they fill out a registration form themselves. Then you make sure your friends fill on out the form making sure they use the group code you gave them.]  After the forms are received, I'll send you all an invoice.  I've also provided a link to Venmo & Cash App, for you to post payments.  Deposits are to be made at time of registration.  No fees.       
**GET $100 OFF YOUR PACKAGE RATE NOW, BY USING OUR CODE - (GPDREAMDA) WHEN BOOKING THRU MY CUSTOM WEB PAGE.** ( http://www.funjet.com/Deals/Deal.aspx?deal=779&vendor=FJ1&promocode=GPDREAMDA&plcode=301262SNPR )
https://fs16.formsite.com/Paraiso/PTregistrationform/index.html  Deposits are due now, here's the link for the Venmo.  www.venmo.com/Poppi-Chuolo  or Try the Cash app using my code and we'll each get $5! (CFXDNXH)  www.cash.me/$PoppiChuolo.  When using payment apps, please include in the notes full name, email address, phn number, reason for payment and correct code!

DEPOSITS ARE DUE NOW $200pp. 
OTHER PAYMENTS ON OR BEFORE THE 5TH OF EACH MONTH. 
$150 min Payments are due monthly, AS LONG AS IT'S PAID IN FULL BY JUNE 1ST! 
THIS EVENT & RESORTS WILL SELL OUT FAST, SO DON'T HESITATE!  
DEPOSITS FOR EVENT WRISTBANDS ARE ON AN EARLY BIRD SPECIAL- PAYMENT PLANS START AT $50 FOR GEN ADMIN & $100 FOR VIP.  OFFER EXPIRES ON NOV 10th. THEN IT'S $100 FOR GEN & $200 FOR VIP. 
GET OUR PREMIER DREAM WEEKEND AMBASSADOR'S DISCOUNT FROM DA TRAVELERS FOR GEN. ADMIN. TICKETS ONLY($295) SPEED THRU LINE TO ALL 9 EVENTS BY USING OUR CODE: "POPPI1" on THEIR WEBSITE www.jamaicandreamweekend.com 

**Travel Insurance/Trip Protection is Highly Recommended to ensure your trip is well covered. www.travelguard.com is a great place to start!**
ha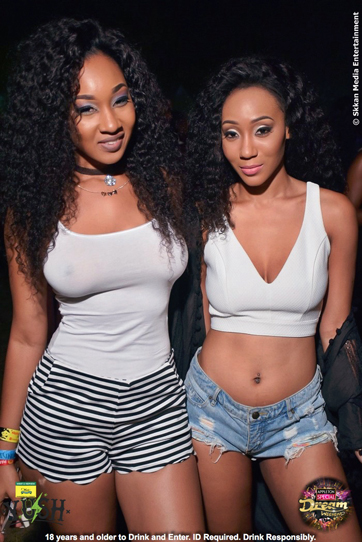 Please Note:
When booking, your FULL name must match what is on your passport

Ask us about lesser or additional nights 

Ask us about adding Flights to your package

Ask us about travel insurance, must be paid at booking

Prices are subject to change without notice.

Please make your reservations today to ensure this quoted price

This is a popular event. Tickets and resorts will sell-out early

Minimum Payments $150pp ($300per room Dbl Occy)(more if including trip insurance)

Final Balance Due By Jun. 1st, 2018
Terms & Conditions--
The Minimum Payment of $150 or more is due on or before the 5th of each month. If your payments are received late, a $10 late fee will be assessed to your balance. It is your responsibility to make sure your payments are set on auto-pay and received on time.  If you are paying late, you must send your request by email to (paraiso.illimitado@gmail.com) notify us of the date you will make your late payment. Please include your late fee with your payment.  Your Da Dream Package will be cancelled and all monies forfeited if you miss two (2) consecutive months of payments.  The Final Payment is due Jun 1st, 2018.  No extensions are allowed.  A $50 per person Late Fee applies to all reservation payments made after this date.  If you have found this travel package after payments have begun, you are still allowed to register as long as space is available. After your initial deposit is made, you should be prepared to bring your payments current within 30 days of registration. Failure to abide by this will result in cancellation of your reservation.  NOTE for late Registrants - 50% of your balance MUST be paid by 2/2/18.
Cancellations: If cancellation occurs and one or more travelers alters the room occupancy requirements of the remaining travelers, the remaining travelers still continuing to travel will be required to pay a revised rate.  We regret that we cannot make exceptions for personal emergencies for any reason. To protect your trip, we strongly suggest you purchase trip cancellation insurance through www.TRAVELGUARD.COM.   All cancellations MUST be submitted in writing
Name Changes For Hotel rooms ONLY, are allowed up to 60 days of departure for $150.  Your arrangements are assured as long as the payment scheduled is followed; meaning ANY additions MUST pay enough to be in line with the scheduled / group payments.  NO additions will be made after Jun 7, 2018.
Hotel Rates are subject to change until all deposits are received.  Hotel room assignments are at the discretion of the hotel, not Paraiso Ilimitado, LLC; DBA Paradise Travelers-ATL. Upon hotel check-in, the hotel will request a credit/debit card, or cash per person for hotel incidentals.  If using a debit card, a reversible charge of one nightly room rate + taxes & fees will be charged, and then lifted 7-10 business days after check-out. This charge may affect your spending limit.  Additional Fees: Paraiso Ilimitado, LLC; DBA Paradise Travelers-ATL utilizes Eventbrite to promote tour events and trips. Each payment made through Eventbrite and PayPal is assessed a Service Charge. These fees DO NOT decrease your trip balance. 
Attendee List
Sort by:

Date

|

First Name

|

Last Name
When & Where

RIU ClubHotel; Negril

Negril, Westmoreland Parish
Jamaica

Thursday, August 2, 2018 at 3:00 PM

-

Tuesday, August 7, 2018 at 6:00 PM (EST)
Add to my calendar
Organizer
We are a luxury travel consultant firm. Specializing in the Dominican Republic excursions. When you're ready to book your next trip or your dream vacation, let us take care of it for you. Sure, you can do this yourself, but if you need surgery, would you do it yourself, or go to an expert?  That's why you choose a travel expert, someone who can handle everything you need, while you worry about the other things, knowing your in good hands.  Now, whether it's to D.R. or any place else, in the world, we will make sure it's the best vacation you ever had.
We are your newly awarded, Premier Dream Weekend Ambassador, so when booking your trips to Jamaica Dream weekend, you can receive a discount on us. 
We are also a Travel Concierge, who are the industry experts in destination weddings, chartered tours, golfing outtings, bachelor/bachelorette parties, international & domestic excursions and personal concierge services.  Our model is: "Where traveling alone is not an option!"