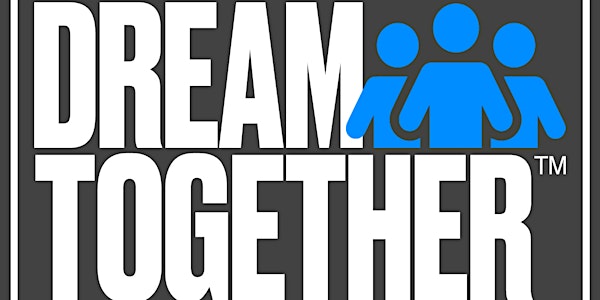 Dream Together with Drake University
Get ready to Dream with Drake virtually! This unique and interactive networking event will have you dreaming, thinking and doing!
About this event
A Virtual Dream Together Event is a fun and inspiring networking event that helps students, faculty, staff, and alumni to get clear on their dreams and goals for their career and life. Plus, they will be able to connect to help each other to make those dreams a reality.
It will kick off with a welcome and an opening keynote from Mitch Matthews, Co-founder of the BIG Dream Gathering and creator of the DREAM THINK DO Podcast. He'll tell how this all got started and share some inspiring stories of people who have walked out big dreams as a result. He'll also offer proven strategies to help people to dream bigger, build plans that work and network more effectively.
Then everyone will have the opportunity to use the Dream Together™ app to get clear on their dreams and connect with others participating in the event.
This is a great chance to connect with and inspire others. It also gives you the opportunity to get inspired and go after some of your own dreams too!
People who've attended Dream Together Events have gone on to achieve dream internships and jobs, launch companies and nonprofits, write best-selling books and travel the world… all because they gave themselves permission to get clear on their dreams and they got some encouragement to make them happen.