DREAM TEAM Meetup Series with Schulich & Lassonde: VALENTINES EDITION!
Description
Valentines Day is all about making connections...BUSINESS CONNECTIONS!
Have your business meetings been feeling a little LONELY? Have you ever looked at your startup team and thought that is was missing that SPECIAL SOMEONE? Are you ready to find the team member or startup of your DREAMS?!??!
The Schulich Ventures Club, Schulich Startups & The BEST Lab (Lassonde School of Engineering) present the 4th edition of our monthly meetup series called 'Dream Team' - helping our Schulich/Lassonde Startup Founders find Co-Founders and Key Team Members to help bring their ideas to life!
Come out and join us, if:
You have a startup idea or company, but need a Co-Founder or Team (marketing, finance, software/hardware development, etc...)
You want to join a start-up team, but don't know where to find Schulich/Lassonde Founders
You have some ideas and want to discuss them in a casual setting with your fellow students
Hear the stories of Schulich/Lassonde Founders who have built out their companies post-graduation
You are a current student of Schulich or Lassonde
Special Keynote: The ROAR-er Team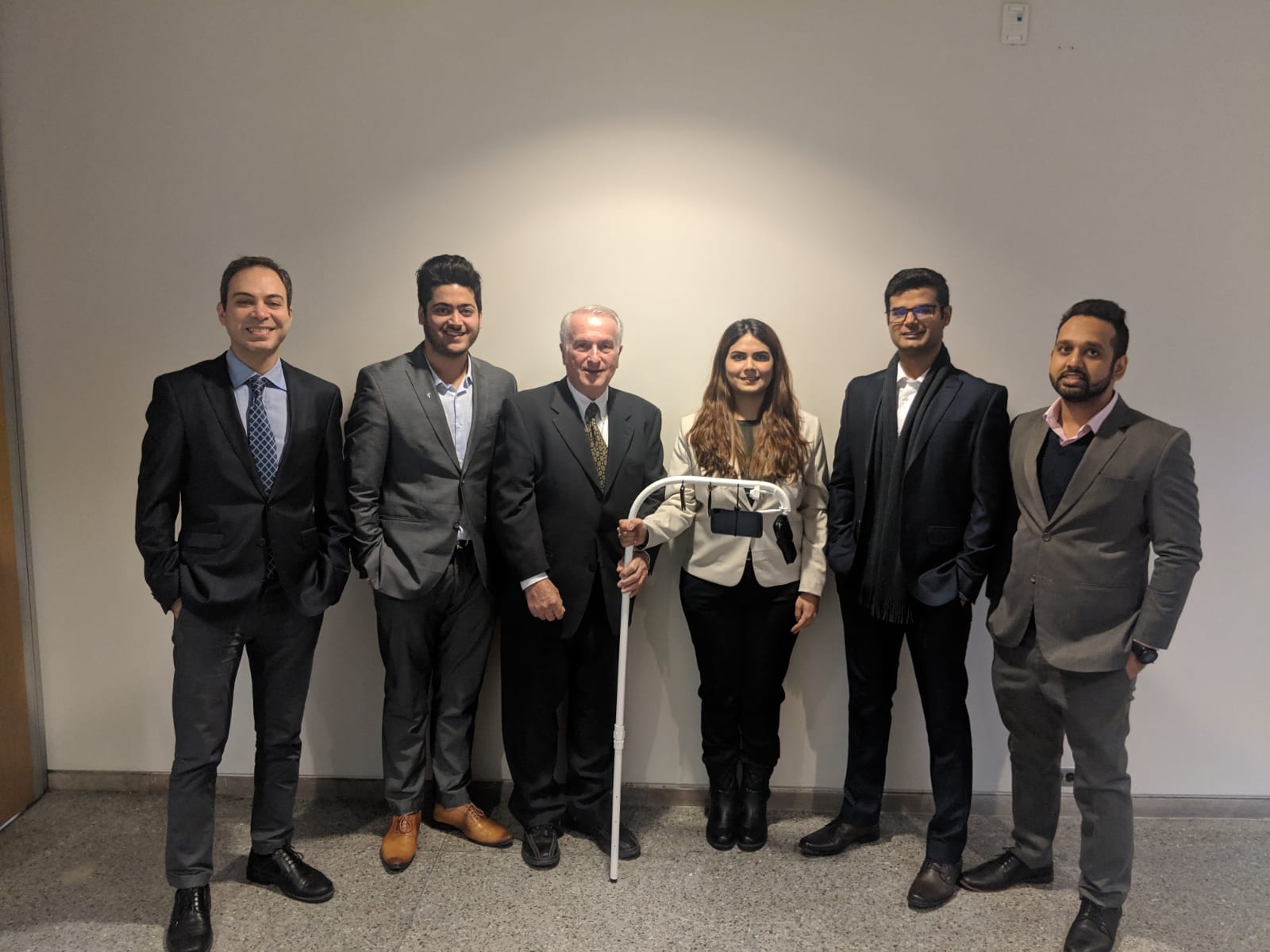 Ron Sidon is a serial entrepreneur, who graduated from the first full-time batch of Schulich MBA graduates in 1968. Ron created "ROAR-er" (Remote on a retractable rope) – his latest invention to eradicate the business problem of losing remotes or other gadgets in the bedroom, assisting retired and specially-abled, visually impaired and sleep apnea patients. The invention holds the devices at an adjustable height to assist the users with the convenience of finding their things in an Arm's reach. Ron was looking for a team of highly motivated creative individuals who would help him with business research, market analysis, and retail market launch of the product. Ron attended Dream Team 2, and was able to form a "Dream Team" of diverse students to help him with this project! Ron and the ROAR-er team will be talking about their journey at Dream Team 4.
5:00 PM – 5:20 PM: Registration and Networking
5:20 PM – 5:35 PM: Greetings from Andrew Maxwell (BEST Lab) and Chris Carder (Schulich Startups)
5:35 PM – 5:55 PM: Keynote Speakers - the ROAR-er Team
5:55 PM – 6:25 PM: 2 minutes on the microphone for up to 15 Founders to promote their project and key needs! (Winning pitch receives a $100 Amazon Gift Card courtesy of the BEST lab!)
6:10 PM – 7:00 PM: Networking and socializing
The Dream Team Meetup Series is organized 'by and for' Schulich School of Business and Lassonde School of Engineering Students.