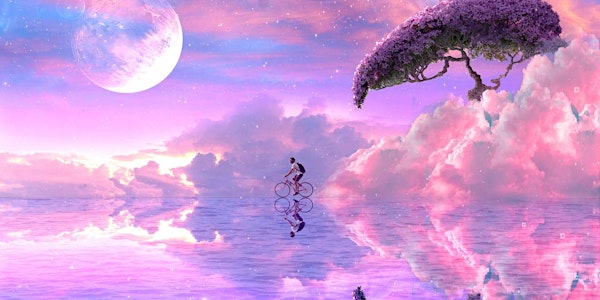 Dream Maker Incubator
Become a Dream Maker, healing, community, strategy, truth of dare club
Refund Policy
Contact the organizer to request a refund.
Eventbrite's fee is nonrefundable.
About this event
"Don't ask yourself what the world needs. Ask yourself what makes you come alive, and go do that, because what the world needs is people who have come alive." -Howard Thurman
The Dream Maker Incubator is an online monthly program designed for individuals yearning to live a life of purpose and bring their dreams into reality.
This work will support you in any and all of these ways:
Heal your wounding around the fulfillment of your dream - doubts, fears, blockages, etc.
Find your purpose
Follow your purpose
Birth your Dream
Bring your dream to the next level
This container supports you by aligning you with your Divine Self, your purpose or dream, and sourcing the wisdom of how to fulfill your dream in reality from the Divine.
Session 1: Divine Mother Healing and Wisdom Session. You will receive a deep energy healing to release blockages and limitations around your personal dream, your calling, and your purpose. We will receive Divine wisdom around the pursuit of your purpose and we will activate the life force needed to birth your dream. Session takes place Wednesay the 24th at 3:30pm PST, suggested donation $25 (proceeds donated to the Temple of Sacred Beeing)
Session 2: Truth or Dare Dream Maker Club. In this container, you will receive 1:1 support from Elizabeth as well as source the community for knowledge, strategy, and communal support around the next step/s needed to bring your dream into reality. This circle will be focused on activation, challenge, and practicality. This session is for anyone ready to take more daring steps in the actualization of their dream and for those yearning to be a part of a supportive community. To keep this container intimate and effective, the circle is limited to 8 people. Monday the 29th 4pm PST $70 .
BOTH sessions + private facebook group: $88
The Dream Maker Incubator is about building a community around the creation of your dreams and sourcing wisdom and energy in the Divine. All levels of dreamers are welcome, whether you have just become a seeker of purpose, or you are already moving big dreams into reality.
The world needs your actualized dream. Join a community of dream makers and let's get to work!
This program is offered monthly, you will need to re-enroll each month.
Your Facilitator: Elizabeth Huebner is a Priestess of Divine Mother Church and the Temple of Isis as well as an initiate of the Lyceum school from the Sacred Trust in the UK. Elizabeth has been practicing Divine Mother healing and guidance from the age of 16 and is adept at receiving wisdom direclty from the Divine Mother. She is a refined healer generating profound transformation for those that work with her. Her work Bee Divine Embodiment weaves the spiritual with the material, sourcing the body as well as the spiritual realms for wisdom and transformation. She specializes in weaving the spiritual with the material and bringing forward the Divine embodiment of those who work with her. She is currently dedicated to birthing the Temple of Sacred Beeing with the Hive Art Collective.
Find out more about Elizabeth at her website: beedivineembodiment.com