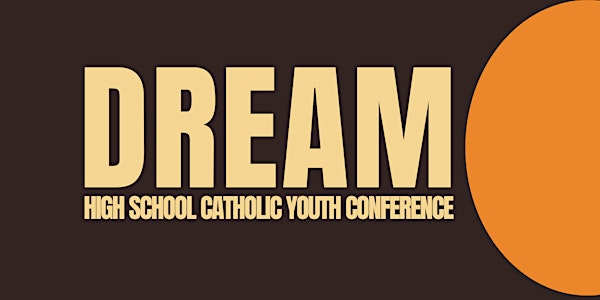 DREAM High School Catholic Conference
DREAM Catholic Conference for high school students in Southeast/South-Central Kansas and beyond.
When and where
Location
Newman University 3100 McCormick Street Wichita, KS 67213
About this event
"Jesus can bring all the young people of the Church together in a single dream, 'a great dream, a dream with a place for everyone. The dream for which Jesus gave his life on the cross, for which the Holy Spirit was poured out on the day of Pentecost and brought fire to the heart of every man and woman, to your heart and mine…A dream whose name is Jesus, planted by the Father in the confidence that it would grow and live in every heart. A concrete dream who is a person, running through our veins, thrilling our hearts and making them dance.'"
- Pope Francis, Christus Vivit
The Catholic Diocese of Wichita is proud to host the first ever DREAM Catholic Conference for High School Youth. Take this chance to experience hundreds of other fellow teens encountering Jesus Christ and what it means to follow Him.
We are so excited for the youth of our diocese to hear from Catholic speaker, musician, and performer TONY MELENDEZ and his TOE JAM BAND, and MARK HART, Executive Vice President of Life Teen!
The Conference is open to all students in 9th, 10th, 11th, or 12th grade, along with their youth ministry leaders, chaperones, and most especially, their parents!
The Catholic Diocese of Wichita would like to extend an invitation for parents to walk with their youth on November 19th. Use this opportunity to accompany and influence your teen's life in a whole new way!
All registrations are final. Registrations are non-transferable and non-refundable. All waivers needed to attend DREAM can be found on the Catholic Diocese of Wichita Website.
See you November 19th at Newman University in Wichita!