Description
WHY
"The film every little girl (and grown up girl, too) should see. It may just change how she dreams."
Film World Tour - Miami Screening (Eep! Get excited!)

The film raised $100,000 in 30 days on Kickstarter, the filmmakers then made it onto Oprah's SuperSoul100 list, and The White House Council of Women and Girls featured the film at The White House.

"Dream, Girl" is on a world tour and can only be seen at community screenings — this is the film's Miami screening! Get excited :)

In "Dream, Girl" inspiring lady bosses (including Marie Forleo, Mariama Camara, and more) share how they address challenges unique to women in business — from being the only woman in the room, to expectations of what women should/shouldn't wear, to questions of motherhood (and more).

This is a night of empowering real talk, where you will be inspired, encourage, and supported by "Dream, Girl" (a film & worldwide network of women who believe in your hustle!), a dynamic panel of Miami-based female entrepreneurs, a mini-workshop on negotiating, and a supportive community that boldly celebrates you -- Miami's lady bosses! Brought to you by You're Already You in partnership with the Miami Girls Foundation. Enter MiamiGirlVIP to support the Miami Girls Foundation's work in celebrating and sharing the stories of Miami's amazing female leaders who champion our city -- that's your story, my story, our story -- that they're shouting from the mountain tops!

Join other entrepreneurs from across Miami and South Florida for a memorable night of connection, celebration, and determination to confidently become financially empowered on your own terms. Dream big. Dream, girl.
Whether you're an aspiring entrepreneur, side-hustler, or ambitious business owner in the early stages of your business growth, come celebrate your greatness, your possibilities, and the epic truth and vision that boils inside of you. You're not alone. You're with us!
WHAT
Join us on Wednesday, September 28th at 6:30 p.m. at Cinepolis (in Coconut Grove) to celebrate, connect, and be inspired by a 3 fold celebration:
1. "Dream, Girl" film world tour - exclusive Miami screening
2. "Negotiate Like a Girl!" Discussion & Workshop
3. Meet + Mingle Networking
WHERE
Cinepolis Movie Theater Bar & Lounge (in Coconut Grove)
3015 Grand Ave
Miami, FL 33133
WHEN
Wednesday, September 28, 2016
6:30 PM: Check-in Opens + Networking
7:00 PM: Screening of Film "Dream, Girl"
8:30 PM: Panel Discussion of the Film + "Negotiate Like a Girl!" Workshop and Discussion by 3 Miami entrepreneurs at different stages in business
9:00 PM: Networking Continues
10:00 PM: Event Ends
MORE DETAILS
Join us on Wednesday, September 28th at 6:30 p.m. at Cinepolis to celebrate, connect, and be inspired.
1. "Dream, Girl" Film World Tour - Miami Screening!
This is an exclusive screening of an empowering documentary showcasing the stories of inspiring and ambitious female entrepreneurs. Dream, Girl held a private screening at The White House and sold out their world premiere at the Paris Theatre in NYC. Upworthy called it "The film every little girl (and grown up girl, too) should see. It may just change how she dreams."
The filmmakers know that any great cultural shift starts with taking women seriously and they hope to inspire women everywhere to own their power and follow their dreams. The mission of the film is to empower leaders across generations and highlight the power of the female economy.
The filmmakers also made Oprah's SuperSoul100 List: http://dreamgirlfilm.com/supersoul-100/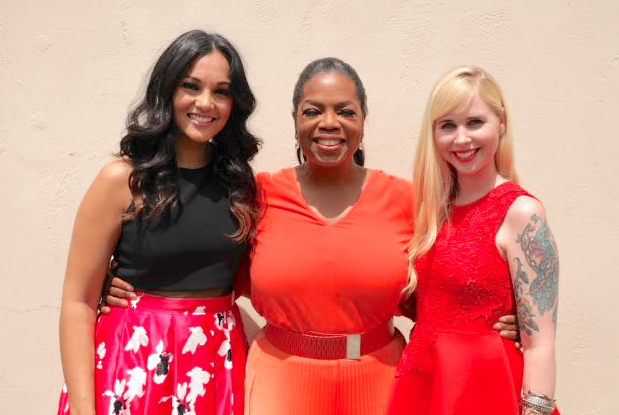 Trailer -- If you do not see a video below, go here:
Dream, Girl http://dreamgirlfilm.com
Meet some of the bosses in the film: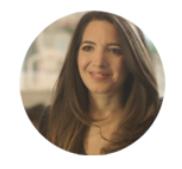 Marie Forleo, Founder of MarieTV and B‐School
Named by Oprah as a thought leader for the next generation and one of Inc.'s 500 fastest growing companies of 2014, Marie's mission is to help you realize your greatest potential and use your gifts to change the world. She's the creator of the award­ winning show MarieTV and the founder of B­School, an online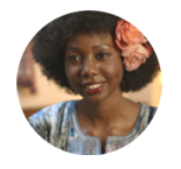 Mariama Camara, Founder and Creative Director of Mariama Fashion Production, co‐ founder of There is No Limit Foundation.
Mariama is an entrepreneur and humanitarian born in the Republic of Guinea, West Africa. Mariama is one of the most influential rising African women in philanthropy and fashion. Her company, Mariama Fashion Production, works with women tie­dyers in Guinea to produce fabrics for high­ fashion clients. There is No Limit Foundation supports sustainable development, education, and health and sanitation in West Africa.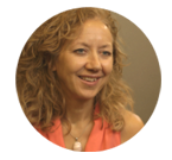 Suzanne West, Founder of Imaginea Energy
Suzanne West is the President and CEO of Imaginea Energy Corp., a private oil company in Calgary that values people, planet, and profit. This is Suzanne's fifth company, that over the past 15 years, she has successfully built from scratch. After spending the first 11 years of her career as a reservoir engineer and in various leadership positions in large corporations.
You can read about the other women in the film here: http://dreamgirlfilm.com/in-the-film/
The film will start 30 minutes after the event begins.
2. Negotiate Like A Girl! (Discussion & Workshop)
Following the film, you'll see an interactive panel discussion and can engage in a short workshop on negotiating. You'll hear from three Miami-based entrepreneurs at different stages in their business growth, have the chance to participate in a negotiating role play, and you'll walk away with a negotiating checklist to put in your business skills toolbox. Get excited!
You'll also expand your business dreams not only through the stories of the incredible women in the film, but also through the empowering wisdom of our speakers afterward who have each been in business for different lengths of time:
Daniela Uslan (in business over 1.5 years), Ruby Ramirez (over 5 years), and Frances Alban (over 15 years) will share their wisdom :)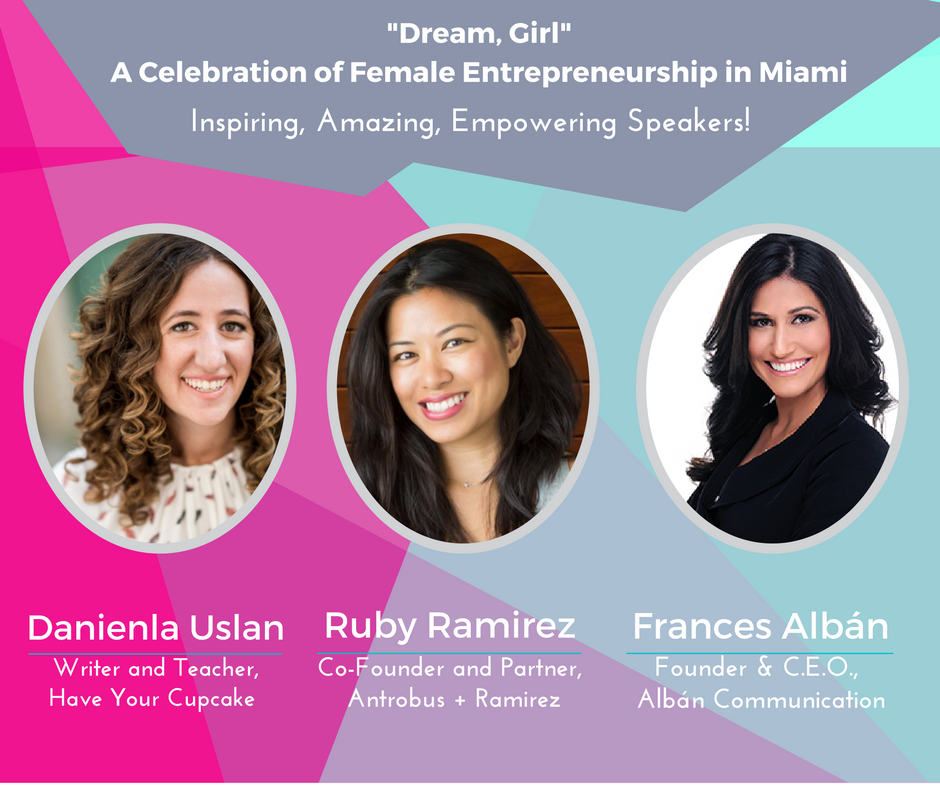 3. Meet + Mingle Networking
Meet and mingle with other inspiring and badass Miami-based entrepreneurs before and after the film screening.
Light hors d'oeuvres will be served at the theater's beautiful and spacious premiere bar and restaurant.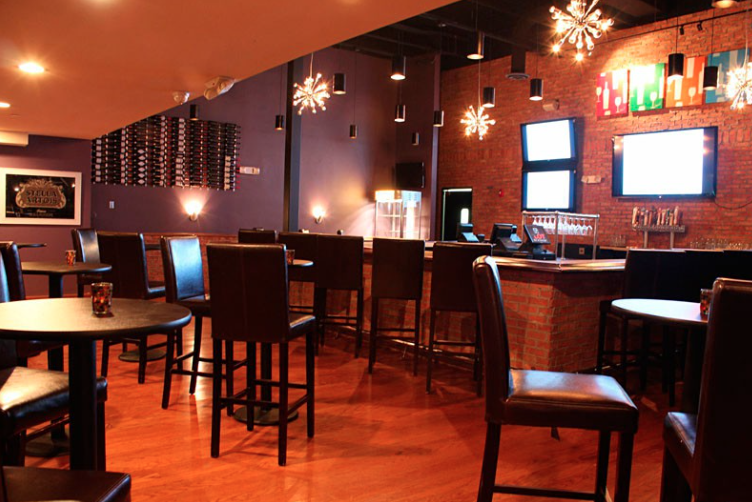 Thank you for supporting BIG DREAMS!!!
A shout-out to our incredible sponsors and partners!!
The Miami Girls Foundation - Sharing stories of Miami's Female leaders to redefine what it means to be a Miami Girl! <3
True Joy - A *super* cute, funky, and edgy boutique right in Cocowalk. Make sure to check out the clever sun hats! #toocute

Brickell Bros - Why shop for a perfect bag when you can get one custom made? Get your perfect custom-made swag bag! #youfancy
FAQs
Where is the event exactly?
Cinepolis movie theater bar and restaurant (3015 Grand Ave.) is in the historic and beautiful neighborhood of Coconut Grove. Cinepolis is located on the 3rd floor of the Cocowalk shops.
What are my parking options?
Option 1: Large Parking Lot attached to Cocowalk on Grand Avenue. It has direct access to Cinepolis.
Option 2: Metered street parking.
Option 3: Underground Public Parking Lot less than a block away (0.1 miles away) on McFarlane Road between the Sonesta Hotel (2889 McFarlane Rd, Miami, FL 33133) and the Peacock Garden Cafe (2889 McFarlane Road, Coconut Grove, FL 33133).

Is it only women?
Nope. Gentlemen are welcome, and encouraged, to celebrate female entrepreneurship in Miami!
How can I feature my business as a sponsor?
Contact ani@yourealreadyyou.com for sponsorship opportunities.
How can I support the Miami Girls Foundation?
Enter MiamiGirlVIP to support the Miami Girls Foundation! Woot woot!