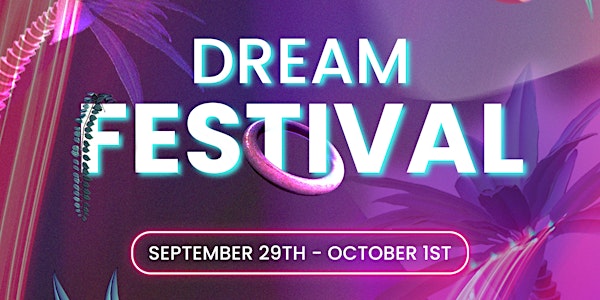 Dream Festival
Enter the metaverse over a three day immersion powered by WeDream. The digital festival for the public app launch of WeDream World!
About this event
Dream Festival will be a collection of tens of thousands of people gathering for three days in augmented reality to experience immersive live music performances, attend groundbreaking panels, view art galleries, and play augmented reality games, while meshing with a global community.
If you weren't able to attend the exclusive Discord preview through a deep-link from those servers, this is the full access event!
Want a chance to be a part of this app launch event?
Apply here to be a speaker or moderator during this three day event!