Description
Journey with us for a Full Moon Goddess Circle.
What dreams do you have that need more nourishment? What dreams do you need to let go of? The Dream World can help us navigate our way through the process of this discovery.
5 Reasons to stay connected to your dreams. We will talk more about these during our time together!!
1. Strengthens Creativity
2. Develops Intuition
3. Know and Love Thyself
4. Healing
5. Freedom and Fun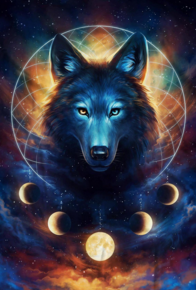 We will birth our very own Dream Catchers and share stories that inspire our hearts to deepen the understanding of what it means to "live your dream".
Dream Catchers can help develop a vision and purify the dreams which we are gifted. It can be considered a tool for refining a more purposeful walk on the planet. Traditionally they were given as gifts to newborns but since we are in the process of collectively rebirthing our planet, now is a good time as ever to add one to your journey! Plus you'll know how to make them as gifts!!
We will then shift our focus onto a sacred space for us to fully embark on the power of our voices, songs and drumming!
5 health benefits of singing.
1. Reduces Stress
2. Empowers People
3. Boost Immune System
4. Lowers Anxiety
5. Develops Bliss
We will learn vocal seed/sacred sounds to balance our main energy channels. Printed copies of songs/chants will be provided to help teach songs. It is highly encouraged for you to bring a song to share. This song can be very simple. This serves as a reminder when we gather in circle we are all equal and have great gifts to bring to the world! It's certainly fine to "pass" if you'd rather not bring a song.
Check out this article about singing in a group!
https://upliftconnect.com/neuroscience-of-singing/?fbclid=IwAR0ISMFnM8JBFizQrwKFzyWIXlwWNdf9sMNPo2zwI9Q1f5zfcl0E1n4p0g0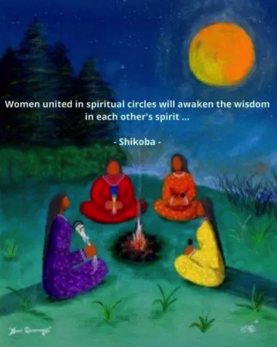 Special Thank You to Lauren and Corinn for helping to bring us together in a good way! Special Thank You to Krista Meyers for road tripping with me! I'm looking forward to meeting women in your community and howling at the moon together!
Please bring a dish to share a meal together. Reach out with any questions.