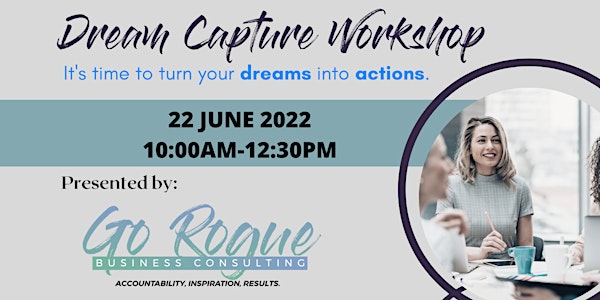 Dream Capture Workshop: Make It Happen.
Dream Capture Workshop presented by Go Rogue Business Consulting. It's time to turn your dreams into actions!
When and where
Location
Medford Cowork Collective 122 East Main Street Medford, OR 97501
About this event
Join us for this hands-on interactive workshop in which you will get clarity and motivation around your big dreams! Together we'll take those dreams and turn them into beliefs, goals, actions and habits. You'll walk away with:
A clear vision for yourself and your business.
An easy to implement action plan so that you can move forward on the next best steps.
New insights into the habits you'll need to reach your dreams (and how to stick to them).
This workshop is geared towards entrepreneurs and leaders who are ready to stop playing small and want to step into their next phase of success. Attendance is limited to 10 participants, sign up today!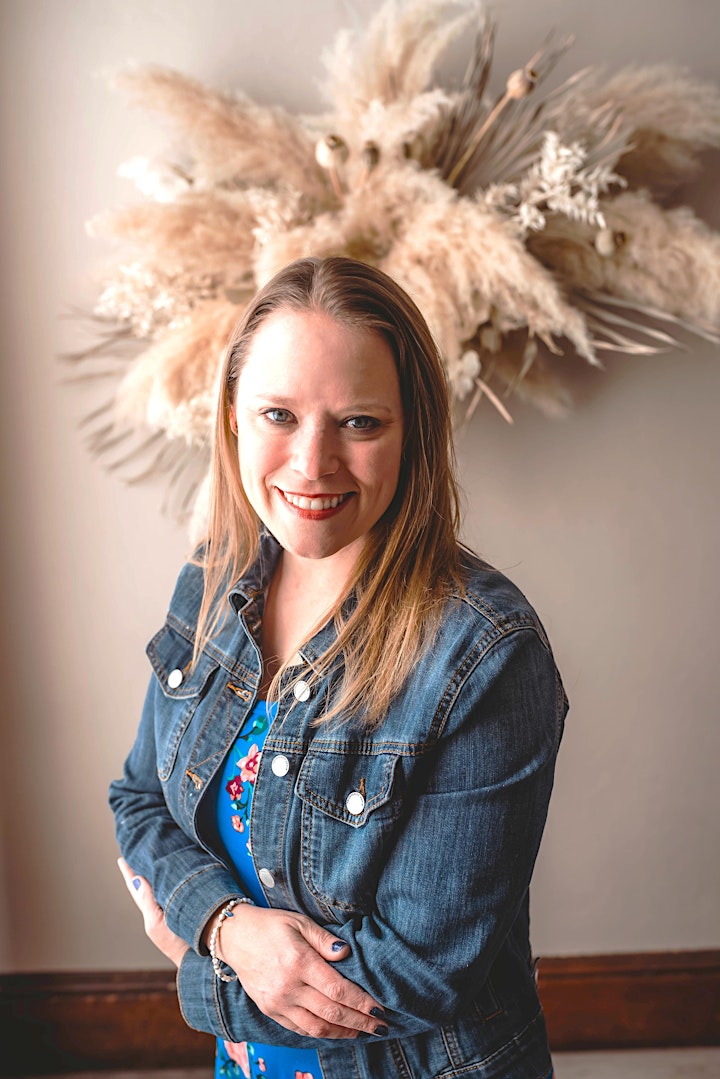 About Mary Fitzsimmons, your business consultant:
Hi, I'm Mary! I am delighted to share Go Rogue Business Consulting with you! I have the privilege of working 1:1 and in small groups with leaders and business owners helping them reach their goals.
I've been a business owner for 14 years. I own Rogue Valley Tutoring Center in Medford and Grants Pass Oregon. I've served as President of the Women Entrepreneurs of Southern Oregon for 5 years. As an educator, I love inspiring and supporting my students, but it wasn't until my work with entrepreneurs that I realized my true passion.
I believe that each of us has within us the answers, abilities, and resources we need to reach our biggest dreams. Every journey is unique, but in my work with entrepreneurs, I have seen a common thread; we get in our own way! I'd be honored to partner with you, encourage you, and push you to play at the level you know you can.
You don't need a new planner, the latest productivity app, or a line of credit to be successful.
I'm willing to bet what you need is-
Someone who believes in you and your potential.
A safe, inspiring connection and place where you can dream, create, collaborate, plan and succeed.
Someone to call you on your B.S., ask tough questions and hold you accountable.
Let's chat and see if I'm that person for you.
Mary Fitzsimmons
Go Rogue Business Consulting
541.951.6776