Description
Are you torn between going for what you want to create and spending time with the kids?
Are you sick and tired of just dreaming about your big vision instead of living it?
Now you can launch your Big Dream and create the positive impact you're called to make; all without sacrificing family, finances or health!
Being "mom" to young kids is an enchanting gift, but WOW, it's so hard to fit almost anything else in! Your kids need lots of attention and you don't want to miss any of their magical milestones. Meanwhile, you struggle to find time for work, your home, friends and the list goes on. Your plate is spilling over it's so full!
And yet, simmering inside is a dream of your own; a dream to do something meaningful and fulfilling. A dream that uses your passion and gifts to help make the world a brighter place. A dream vital to your soul, that would let you stretch to your fullest, most gratifying potential.
But where on earth do you find time for that?
It's okay, I can help!
If you're ready for the structure, support and solutions you need to live your dream life in time for the New Year, grab your seat as fast as you can for Dream Big LIVE!
At Dream Big LIVE! We will dedicate two full days to birthing your vision and creating the action steps needed to start living your BIG DREAM. You will discover you can be an awesome mom and make money doing what you love, all while deepening your loving connection with your kids and partner.
In this safe, joyful atmosphere, you will:
Clarify your purpose and the people you most want to serve so you're in alignment with creating a business you love.
Identify―and own―your unique gifts and "superpowers" so you understand how to serve your tribe and make the biggest impact.
Discover ninja strategies to monetize your true gifts so your business feeds your soul and your family!
Surround yourself by a community of amazing, hearted-based women, you form life-long friendships with and alliances that will help you nurture your dream and keep you accountable―even when life gets complicated.
And as you clarify your dream, sharpen your skills and optimize your inner game, you will manifest your beautiful vision and become unstoppable!
Still wondering if YOU can make your dream happen? I understand, I've been where you are. As a single mom to two young kids, I have faced this tough question against seemingly impossible challenges. But I yearned to express my highest self, fulfill my highest potential. And guess what? With the right support, I found a way! And that's why I want to help you launch your Big Dream so you can soar in 2017 with ease, grace and joy.
And know this too―there are people out there just waiting for the gifts you have who are ready to meet you and work with you. All you have to do is say "Yes!" to your dreams! It's your time to shine and share your vision, not only with your family but with the world!
At Dream Big Live, I will bring in two guest speakers to support you to put your vision in the world easier and faster.
Coach & speaker Alejandra Crisafulli will be guiding you in these 3 main points building your big dream businesses…
Leverage your efforts so you get more results in less time

Build and master your brand in 3 valuable steps
Understand and create powerful connections with your target audience
Image Consultant, Vaidehi Normand will be give you style tips so you can…
Shift from house chores to meeting clients in just minutes

Shop in 15 minutes or less and find what you're looking for

Identify style solutions that will fit and flatter your after-baby body
You don't want to miss this event!
---
Giving back and creating opportunities for education is so important to me and my mission.
10% of the sales go to support The Schoerke Foundation - Changing lives in Ghana and the US through education
Click here to discover more about this amazing organization!
---
It's my promise that this event will change what's possible for you and give you the tools to Rock Your Babies, Rock Your Business and Rock The World! You are loved, valued and you matter! I can't wait to see you in person to connect, empower and inspire! Save your seat now to get the support you need to make your BIG DREAM a reality.
With much love,
Zhanna Shpits
P.S. Please secure your spot with...
Early Bird Special of just $97
for 2 full days with the Promo Code DREAM until November, 28 2016
P.P.S. If you're man or a woman without kids and you feel drawn to join to manifest your Big Dream, we'd love to see you at Dream Big LIVE! I promise you'll get the inspiration and support you need to make your dream a reality.
Connect with me through LinkedIn
---
About Zhanna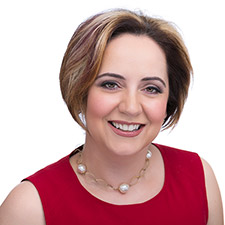 Zhanna is a stellar example of the "don't wait to create" message she inspires people to embrace. She is an award-winning entrepreneur, master communicator with expertise in NLP, and devoted mom. She didn't wait to create The KidzUniverse with her two kids serving on her board of directors, every step of the way. Since 2003, her six-figure company has helped children under 7 years of age and their families learn to love music and movement and connect, and in doing so, grow and become instruments for love, connection and peace. What started as a vehicle to teach the fundamentals of music and education soon grew to become a beloved resource to lift spirits, inspire young people to express themselves creatively with music, and offer a safe container for the kids to just BE. Watching the miraculous unfolding of the true essence of love that they are has been among her greatest blessings.
Building on this entrepreneurial success, Zhanna's lifelong passion and flair for transformational speaking, success mindset mentoring, and performance unfolded naturally. Gracing the transformational stages of luminaries including Bill Baren and Raven The TalkShow Maven and others, Zhanna's keynotes combine inspiring personal stories and heart-touching songs to create distinct, memorable, and transformational workshop experiences. Her aim is to illuminate the creative spark within to shine the light on every participant's greatness. Audiences are inspired by her stories and her music. They are enchanted by her beautiful and sultry voice, whether she is speaking or singing original music, the classic standards, or traditional Russian Bards sung in her native language. She is also the forthcoming author of Can You Really Have It All – The Happy Truth Revealed for Modern Women Who Want to Rock Their Babies, Rock Their Businesses, and Rock the World!
---
About Alejandra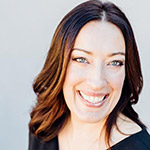 Named" Best Life Coach" by The Corporate America's, 2016 Boardroom Elite Awards, Alejandra Crisafulli has educated thousands with her revolutionary coaching methods. She is the Founder and Master Coach of Alejandra Crisafulli Coaching and Co-Founder of Naked Audience Productions. She holds over 16 years of experience in corporate management, coaching, training and development. Alejandra is considered one of the "pioneers" of the coaching industry and has coached and trained clients across the globe.
Alejandra is well-known for her engaging and compelling style, custom designed coaching programs and her ground-breaking 180 SHIFT METHOD. As a result, over 1400 coaching clients have achieved personal, financial and business success, reached their goals and created authentic lives.
When not coaching, Alejandra can be found enjoying the beautiful Southern California coastline with her beloved husband and daughter and their dog, Buddha.
---
About Vaidehi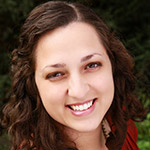 Vaidehi Normand is an Image Consultant, Fashion Designer, and Speaker from Santa Cruz, CA. She helps with women entrepreneurs dress to look like experts. After working with her, Vaidehi's clients have been able to gain greater visibility and reach more of their ideal clients while saving time getting dressed and shopping.
Vaidehi got her training at the Fashion Institute of Design and Merchandising in San Francisco. She studied multiple image consulting techniques that she combined to create her own, easy to use system. Over the past 8 years, she has been helping women to love the way they look at any size and have the impact they are here to make. Serving the Bay Area and beyond, Vaidehi lives with her husband in the Santa Cruz Mountains.
---