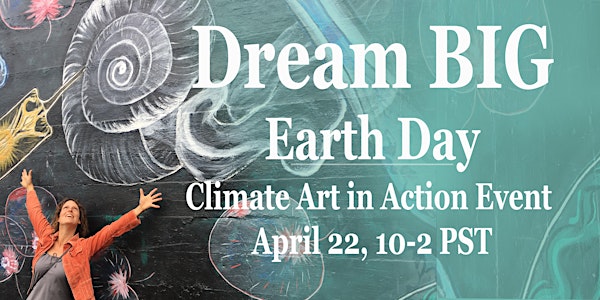 Dream BIG for Earth Day!
Interactive workshop to dream up a WORLD CHANGING CLIMATE ART IN ACTION COLLABORATION
About this event
How do we make real change for the climate and our future? It all starts with an idea.
In this interactive Earth Day workshop, Carrie Ziegler, of Earth Art will facilitate participants through a process of imagination and conceptualization. Together, we will let the ideas blow through us, setting some aside and building upon others, until we have at our fingertips, a truly innovative, world changing idea, complete with prospective partners and funders.
From there? Who knows. Our ideas will be in the ether, ready for us to pick up and implement when the universe aligns.
Let's imagine for Earth Day!