Join Dreadphile Cinema Club at Avon Cinema for the John Carpenter horror classic The Thing on Friday February 21st!
About this Event
In remote Antarctica, a group of American research scientists are disturbed at their base camp by a helicopter shooting at a sled dog. When they take in the dog, it brutally attacks both human beings and canines in the camp and they discover that the beast can assume the shape of its victims. A resourceful helicopter pilot (Kurt Russell) and the camp doctor (Richard Dysart) lead the camp crew in a desperate, gory battle against the vicious creature before it picks them all off, one by one.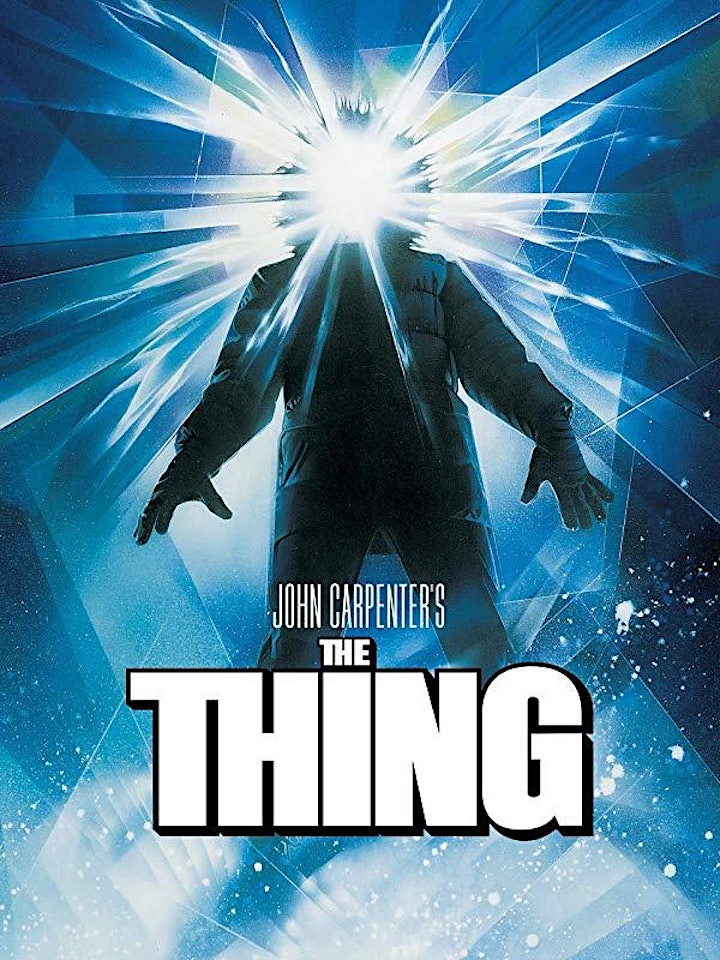 Originally a theatrical bomb The Thing has gained cult status over the past three decades. Directed by the horror master himself John Carpenter with unforgettable creature effects by the legendary Rob Bottin The Thing has transformed from flop to treasured classic.
Join us at Avon Cinema for another horror classic when we watch The Thing on Friday February 21st at 11PM!