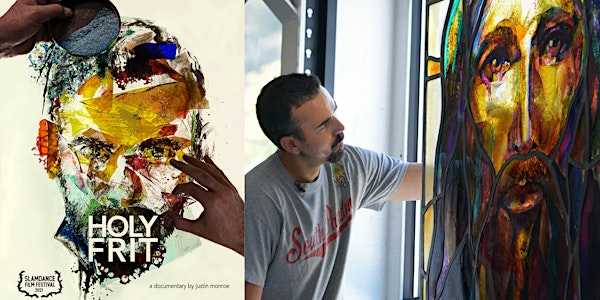 Drawn to Light: A Painter's Journey to Glass
LA-based artist Tim Carey discusses how fused glass transformed his artistic practice and serves as the vehicle for expressive image making.
Refund Policy
Contact the organizer to request a refund.
Eventbrite's fee is nonrefundable.
About this event
Tim Carey was an oil painter firmly grounded in his dedication to the medium...until he discovered glass. Tim will describe his journey from young aspiring painter, to creative director at a prominent stained glass studio, to owner of a fused glass studio. Along the way you will hear about Tim's discoveries in glass, the monumental project that changed everything, and his current goals both as a creator and an ambassador for the medium.
About the Speaker
Tim Carey is a painter turned glass artist. He is the former Creative Director of The Judson Studios and currently runs Tim Carey Studio LLC out of Los Angeles, CA. Carey's goal is to bring image making in glass to the forefront in all areas of both private and public art.
During the making of "The Resurrection Window" in Kansas, Carey sought out the expertise of Narcissus Quagliata, and together they dove deep into the possibilities and potential of kiln-formed glass as a material for expressive image making. The massive window, measuring 40 x 100 feet, created an opportunity for Carey to pursue new frontiers as a Stained Glass artist. Fused glass opened up the avenue for him to execute his original design in a colorfully contemporary way. Not only did this window hone Carey's skills in transforming Bullseye Glass into beautiful painterly imagery, but it also inspired the making of "Holy Frit," a feature length documentary that is slated for upcoming release worldwide. This film takes viewers behind the scenes of the unprecedented undertaking, with Carey at the center diving head first into the challenge.
Since opening up his own studio, Carey has split his time into three main practices. The first is creating custom commissioned artwork for private homes and public spaces, including innovation in lighting and presentation of "Glass as Art." Secondly, Carey is finding his voice as a Fine Artist through the creation of personal works in glass exploring a variety of imagery that seeks a balance between realism and abstraction. No matter the subject, Carey insists that his work always be a "celebration of the material of glass." Finally, Carey seeks to share his knowledge and experiences in image making with glass through the education of those currently working in glass as well as in other media.
Carey's works have been published in Glass Art Magazine, Glass Patterns Quarterly, and Stained Glass Quarterly, and he has taught at American Glass Guild, Stained Glass Association workshops, and at the Getty Museum in Los Angeles. He also gives lectures at schools and conferences around the country.