Description
Event Schedule:
This is a single session class. Sessions will run from 11am - 3pm on the Second Saturday of March, April and May: class will include a half-hour break. Choose your date from the drop-down menu!
Course Description:
This workshop is an introduction to creative coding. We will be coding with JavaScript in p5.js, a digital sketchbook tool. This workshop is for anyone who has never coded and wants to explore digital spaces, anyone interested in learning about computational art and drawing with code or anyone just looking for a fun way to learn to code and foster their creativity. This is a very introductory workshop, so no experience is necessary. Students will learn to code by creating digital artworks. They will learn to draw shapes, manipulate colors and incorporate mouse and keyboard interactions. By the end of the workshop, each student will create digital 2D stills and basic interactive drawings.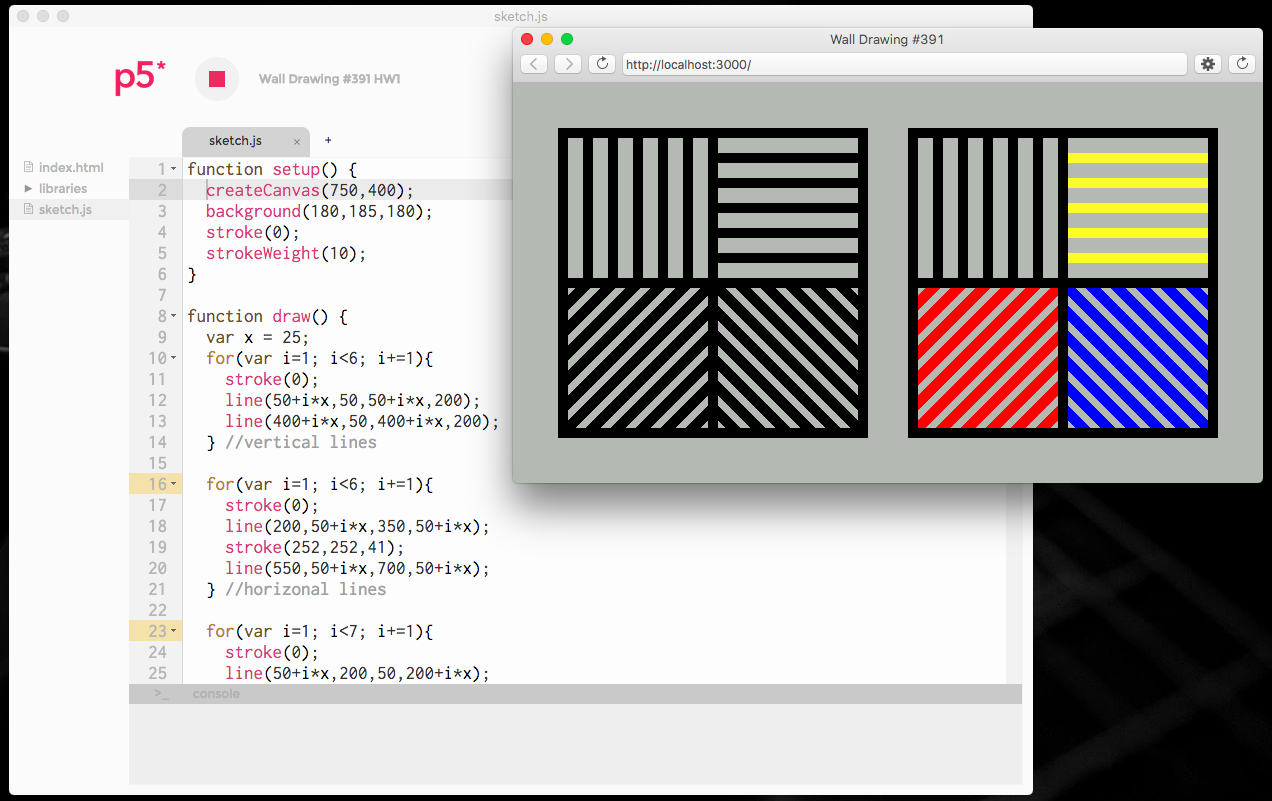 Class Goals:
Students will be able to code in p5.js, a digital sketchbook tool using JavaScript. They will be able to create digital assets, including 2D drawings and interactive applets
Drawing shapes
Manipulating colors
Incorporating mouse and. time-permitting, keyboard interactions
Prerequisites:
Students must be at least 18 years of age.

Materials:
It's recommended that students bring their own laptops. If you have a laptop you can bring, please purchase one of the Bring Your Own Laptop tickets. There are also a few Asylum Desktop tickets available. Students should have downloaded p5.js (p5js.org) prior to start of the class.
Class Minimum:
This class will not run with fewer than 5 students so sign up and bring a friend! Ticket sales end 48 hrs in advance of class (Thursday AM before Saturday class) and class will be canceled if we haven't reached our minimum!
Instructor Biography: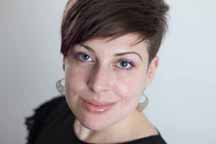 Irina received her Ed.M. from the Harvard Graduate School of Education in Technology, Innovation and Education in 2013. Prior to the program, she taught high school mathematics and led a Precalculus course team in a Chicago charter school. After graduating, she pusued her interest in helping people make connections between artistic and mathematical/ logical by designing and implementing custom creative code education programs. She designs for organizations such as the Harvard Ed Portal, Lesley STEAM Lab, Digital Media Academy and Speyer Legacy School. View more about the programs Irina designs on her site and a collection of her own creative work in her portfolio.
---
ARTISAN'S ASYLUM STUDENT POLICIES