About this Event
In this fun introductory course participants will learn drawing and painting multi-media techniques to best represent animals, wildlife and their beloved pets.
I will provide a variety of wildlife and animal photographs but you are welcome to bring along your own to the sessions.
This course is suitable for absolute beginners and intermediate levels and will cover:
Day 1: Drawing Animals - Charcoal Techniques
Day 2: Drawing & Painting Animals - Watercolour & Mixed Media
Day 3: Drawing & Painting Animals - Watercolour & Mixed Media
Day 4: Painting your Pet - Acrylic Techniques
Day 5: Painting your Pet - Acrylic Techniques
November 6th - December 4th (5x sessions)
Wednesdays 10.00am - 12.30pm
Class size 10 max , so you'll have lots of individualised feedback and support from your tutor Flora Ménager
* Images from previous participants' artwork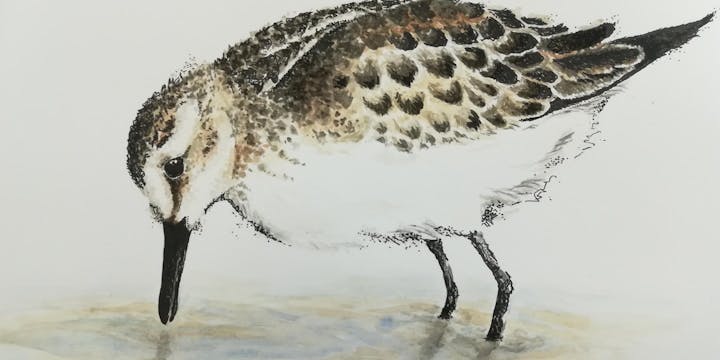 Testimonials
"Loved the two courses completed with Flora. Watercolours and Fish and Nautical using acrylic and oils. Flora is very friendly and helpful and easy to talk to. Looking forward to my next course."
"I've attended several classes now with Flora and all I can say is I've had THE best time. Flora is incredibly relaxed and supportive creating a non judgemental environment in which people of all abilities can flourish. Highly recommended"
"A complete beginner, I could not have asked for a better teacher. Flora's lessons were carefully prepared but had a sense of spaciousness, thanks to her positivity and kindly encoragement. Her skills and knowledge were shared freely throughout the lesson and because she listens to the class participants' concerns and encorages interaction, the learning feels satisfyingly enjoyable. Do try Flora's classes - you'll be glad you did"