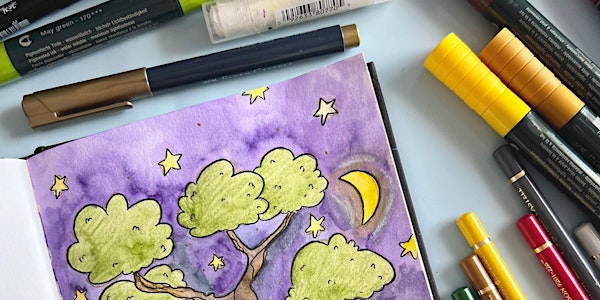 Drawing & Illustration Techniques for Creating Story-Based Artwork
Join us for an exciting workshop with artist and illustrator, Lhey Ralston using Faber-Castell Watercolor Markers, Pen & Colored Pencils
Refund Policy
Contact the organizer to request a refund.
Eventbrite's fee is nonrefundable.
About this event
VIRTUAL WORKSHOP:
Join artist and illustrator Lhey Ralston as she guides us through creating one of her whimsical illustrations of an enchanted forest using Faber-Castell's Albrecht Durer Watercolor Markers and Polychromos Colored Pencils. This style of illustration is a fun and charming way to tell a story with your drawings, and perfect for children's book illustrations and other story-based artworks. Lhey will demonstrate how to add elements to a scene that enhance the story, and build characters with personality that will bring our colorful drawings to life. From sketch to finished artwork, Lhey will show us several techniques including blending and highlighting with watercolor markers, and creating opacity and depth by layering various textures and materials. Let's have fun and create this enchanted forest together!
All levels of Experience welcome!
SAMPLE KIT:
Upon registration, you will receive a link to order your Free Sample Kit that includes some of the supplies you'll need to participate in the Virtual Workshop. Order your Free Sample Kit by Sunday, August 14 to receive it before the day of the event. Additional supplies from the Supply List are not required, but will enhance your experience during the event.
Sample kit includes:
1 Faber-Castell PITT Artist Brush Pen (color varies)
1 Faber-Castell Albrecht Durer Watercolor Marker (color varies)
1 Faber-Castell Polychromos Colored Pencil, Cadmium Yellow 107
1 Faber-Castell Polychromos Colored Pencil, Cold Grey V 234
1 Faber-Castell PITT Artist Pen, Metallic Gold
1 Faber-Castell Castell 9000 Pencil Sharpener
1 Faber-Castell Gelatos Watercolor Pigment Sticks, Coconut
1 Princeton Velvetouch Round Brush, Size 10
3 Stonehenge Aqua Hot Press Paper Sheets, 6x9
Please note: Registration for workshop is required to receive the sample kit. We can only send one sample kit per workshop registration. If you are ordering sample kits for multiple registrations, please indicate the first and last name of all registered persons in the notes/comments section of your order. Sample kits can only be sent to addresses in the United States.
SUPPLY LIST:
Faber-Castell Professional Water Brush
Faber-Castell PITT Artist Brush Pen, Black
Faber-Castell Albrecht Durer Watercolors Markers: Purple Violet, Ultramarine, Indanthrene Blue, Dark Indigo, Cadmium Yellow, Green Gold, Sepia, Earth Green, May Green, Pale Geranium Lake
Faber-Castell Polychromos Colored Pencils: Cold Grey I, Brown Ochre, Nougat, Permanent Green Olive, Alizarin Crimson, Cold Grey V*, Cadmium Yellow*
Faber-Castell Castell 9000 Double Hole Sharpener*
Faber-Castell PITT Artist Pen, Metallic Gold*
Strathmore 500 Series Mixed Media Soft Cover Art Journal, 5.5x8
Stonehenge Paper Sheets*
Princeton 3950 Velvetouch Mixed Media Brushes, Round: Sizes 4, 6, 8, 10*
*These items are provided in the Free Sample Kit (order separately).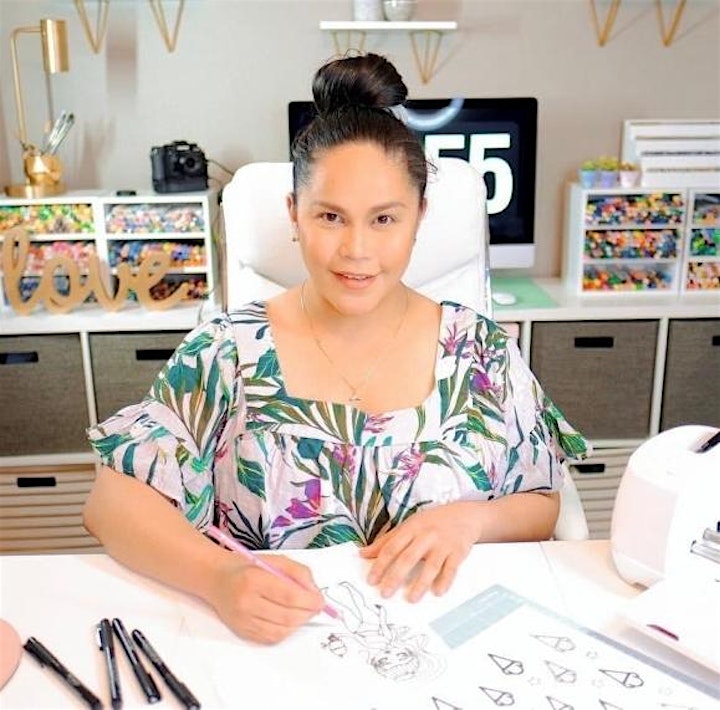 ABOUT LHEY:
Lhey Ralston is an artist and creative director behind Mommy Lhey Designs. Lhey enjoys teaching her skills and sharing techniques through workshops, and her love for what she does reflects all over her social media accounts. She inspires people to keep a journal that is centered with positivity using creative lettering and doodling kawaii illustrations for a fun creative way to document life's adventures.