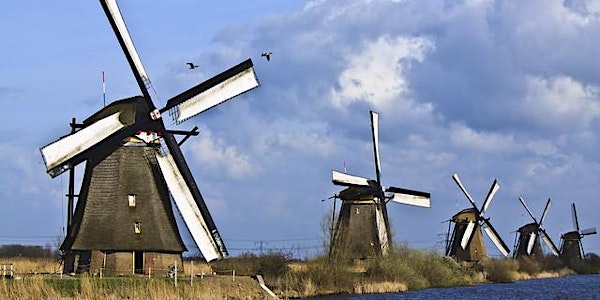 Drawing Club : Windmill / Composition
You'll learn drawing fundamentals and pencil techniques to inspire and encourage an ongoing creative practice.
About this event
On Tuesdays we inspire each other while we learn the fundamentals of a continued drawing practice.
Over the next few months, we'll work on a variety of drawing exercises to get you on the path to making your own drawings and images. These lessons are granular, non-linear and based in the essential principles of art: form, line, composition, value, texture, light and shadow. The focus of every exercise is practice – start where you are and learn something new!
Each session will include a review of materials, a demonstration of a technique, a warm-up exercise and guidance through making a small-format drawing. You are invited to ask questions, share your work and participate fully in the workshop. You can use this series as a starting point or as inspiration for your continued creative practice.
The garage is equipped with 'Zoom-in-the-room,' so you will get to meet friends from other places who join us in our practice.
Prior to each session, you will receive an email containing inspirational images to spur your imagination for the evening's project. You can print them out or make them available on another device to use them as reference during the practice.
Supplies you will need:
Graphite pencils – 2H, 2B, 4B, EBONY
Water-soluble graphite pencil [General's Sketch & Wash]
Mechanical pencil with 2B leads
Graphite crayon [Lyra] in a variety of hardnesses - 2B, 6B, 9B
Charcoal sticks set [Blick]
White chalk pencil [General's Chalk White]
Prismacolor Colorless Blender pencil
Set of 24 (or more) watercolor pencils OR set of 36 (or more) colored pencils [Prismacolor, Derwent, Faber-Castell, Arteza]
Waterproof ink pens in black [Micron]
2 round brushes [sizes 3-6] appropriate for watercolor
Kneadable eraser
White plastic eraser
Pencil sharpener
Container for water
Kraft paper from paper grocery bags, cut and flattened
Large size Newsprint pad 12x18 or 18x24 [Blick]
9x12 Drawing paper OR a tablet of same [Strathmore, Canson]
9x12 Toned and Black drawing paper OR a tablet of same [Strathmore, Canson]
9x12 Watercolor paper OR a tablet of same [Strathmore, Canson]
Gamsol odorless mineral spirits
Cloth rag or paper towels
Lo-tack masking tape
Smooth board, clipboard or surface where you can tape down your paper if you are
not using a tablet
The greenwater garage online workshops are casual, conversational and interactive. If you are joining online, you are encouraged to join with your mic and video on in order to interact with the instructor and the other members of the workshop. This is a great way to try out a new technique!