Draw It: Freehand Drawing Workshop

Friday, April 29, 2016 from 12:30 PM to 6:00 PM (EDT)
Event Details
Workshop Description:
No mouse, no monitor, no wires – just your hand and eye will lead you through the act of discovery and the mystery of the place you are seeing, emerging before your eyes as the architecture and landscape of PLACE are recorded in your drawings and sketches.
Individual instruction by Prof. Lynn Craig, FAIA, RIBA will reawaken and renew your latent drawing skills by demonstrations of a variety of hand-held drawing tools such as Pental Sign pen, Black roller ball pen, the combination of the Brush pen and Oil Pastel. Lynn Craig's new book, Draw It, Tools, Techniques, Methods, will set the framework for the Workshop.
The highly interactive Sketching/Drawing Workshop is organized into four lessons: Why Freehand Drawing makes the case for "on the go" sketching. Tools + Techniques covers gray tone, black and white, and color drawings. Methods establishes perspective tips for drawing cityscapes, landscapes and aerial perspectives, as well as "quick draw and "slow draw" techniques. The last lesson in the Workshop illustrates Drawing as a Way ofThinking, as attendees will draw an aerial perspectiveof their current design project. The first hour of the Workshop will be inside, and then move outside into the city.
Learning Objective #1: To explore and examine the Power of Freehand sketching and drawing as an analytical and conceptual method in the architectural design process.

Learning Objective #2: Develop an understanding of how freehand drawings transform site analysis sketches and conceptual drawings into project proposals using the story board method,sequential movement and aerial project views.

Learning Objective #3: Learn how each drawing tool has its own visual language as the drawings become annotated with descriptive notes.
Learning Objective #4: Individual instruction during the Workshop will awaken and renew participant's drawing skills.
Required Workshop Drawing Material and Drawing Tools:
As the Workshop will be drawing with specific tools and drawing paper, participants are required to bring their own supplies to the Workshop.
A small, portable folding seat is necessary to bring as the Workshop will be outside during the majorityof the time. Include in your shoulder bag a small pocket knife, carbon pencils and two sketch books. Pencils will have a variety of hardness, from very soft 6B, tostandard 2-h wood pencil. Sketch books to be 9" x 12" and 14" x 17" by Strathmore brand Bristol, whitesmooth surface to fit in your shoulder bag. There should be a variety of drawing pencils and a whiteplastic eraser in your bag.The pens used in the Workshop, will be a medium point, black roller ball pen such as Pilot G-2, a black Sharpie fine point, a black Pental Sign Pen, and a  black brush pen by TOMBOW, ABT, N15 or similar. The oil pastels are CRAY-PAS brand, junior set, 24 colors.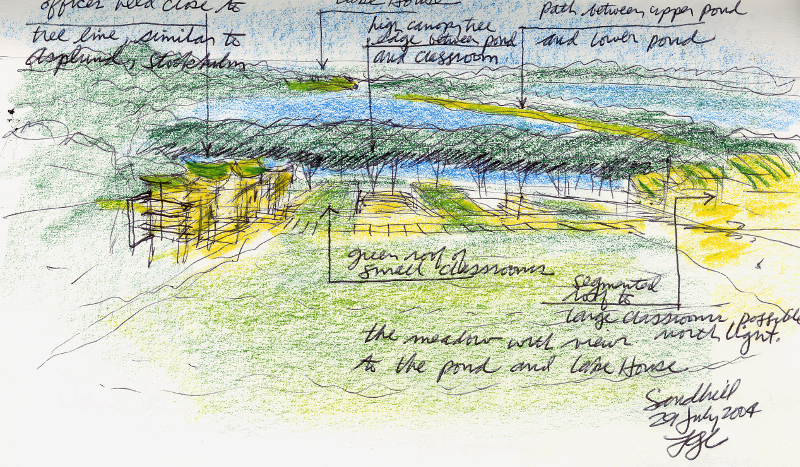 When & Where

Clemson University
1 North Main Street
Greenville One, 5th Floor
Greenville, 29601


Friday, April 29, 2016 from 12:30 PM to 6:00 PM (EDT)
Add to my calendar
Draw It: Freehand Drawing Workshop