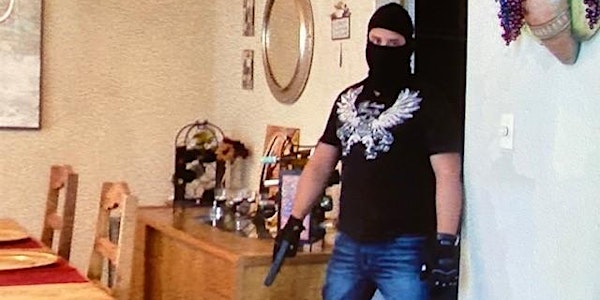 Draw from Concealment - Scenario Based Training - 6:00 P.M. to 9:00 P.M.
Legal Use of Force & Scenario Based Self-Defense Decision Making
When and where
Location
Illinois Concealed Carry Training Mid-Oak Plaza 4828 148th Street Midlothian, IL 60445
Refund Policy
Refunds up to 7 days before event
Eventbrite's fee is nonrefundable.
About this event
Draw from the Holster Scenario Based Training:
We will cover the legal use of force as well as the Castle Doctrine and much more. This class is for F.O.I.D. card holders as well as C.C.L. card holders and anyone who may have to use lethal force for self-defense in the home or on the street.
In the split-second that a life-threatening incident occurs, will you be able to remain calm and react under pressure?
This class will help you build better Threat Management and Decision-Making skills through Reality Based scenarios on a Simulator Training system.
The use of realistic scenarios, such as home invasions, car-jackings, robbery, & defense of others, provides an opportunity for Recognition Primed Decision-Making while learning to use Verbal Commands, De-escalation, and Avoidance techniques to better mitigate damages in violent encounters involving both lethal and less lethal threats.
Bring a light outer garment like a windbreaker to practice drawing from concealment.
Join self-defense firearms instructor and police officer Gary Carr as he takes you through several scenarios designed to test your reactions in stressful situations. You will also learn about the behaviors that create legal problems during and after a self-defense incident, as well as how to correctly engage with law enforcement.
Register today for Scenario Based Training. Each event is different, so you don't want to miss it. Sign up now.
This event is for 21+ due to the realistic nature of the simulations. No live firearms or ammunition will be allowed in the classroom during this class.