About this Event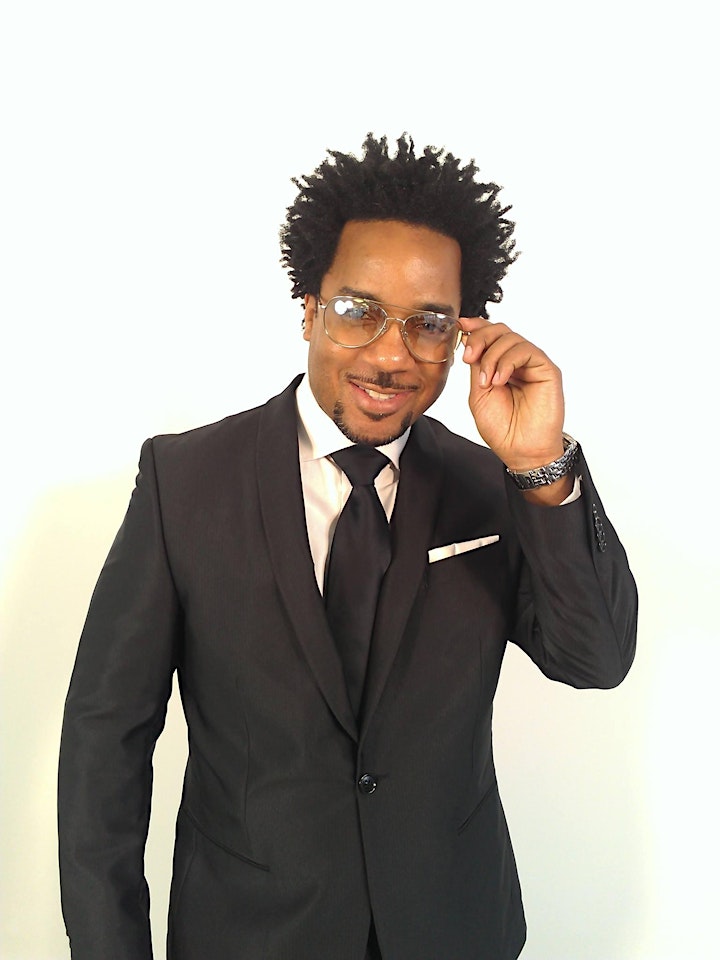 Draughts & Laughs 6 is outside across the street from Checkerspot Brewing Company for a night of Stand-up comedy w/ social distancing.
Tickets are Tickets are $12 in advance or can be purchased at the door for $15.*
The show will be outside and across the street from the brewery. You will have to bring your own chairs and tables. We will be practicing social distancing! All sales are final unless event is canceled due to inclement weather. All weather decision will be made by 5:30PM on day of the event.
Show Time is 8:00PM. Show seating will begin at 7PM. The brewery opens at noon on Saturdays.
Food service and full drinks service is available.
Our 5th headliner in the Draughts & Laughs series is Baltimore legend Larry Lancaster!
Comedian and Actor, Larry Lancaster is one of the most dynamic personalities from the Baltimore-Washington metropolitan area. BET's Man on the Street is known for his political commentary and wittiness on issues related to race, culture and class. He connects with his audience with quick wit and improvisational skills that are nothing less than brilliant. This seasoned, charismatic, comedian provides a thought provoking unique blend of humor that appeals to a diverse audience.
His gifted comedic routine and fast paced humor is comprised of poignant social commentary and is a wonderful insight into the workings of a man's mind and life experiences.
Larry is an accomplished theatrical performer who's swagger and good looks compliment his ability to say something hilarious to a group of strangers and make them all laugh hysterically in unison.
Born in Baltimore, Maryland - Larry was raised in the southeast area of the city. He graduated from Carver High School then served in the US armed forces. He worked several years in a Maryland Correctional facility - until he could no longer deny his natural calling and began his comedic career.
Larry Lancaster's accomplishments include appearances on The Apollo, BET Comicview, national television commercials, clubs, theaters, colleges and churches throughout the East, West and Southeast Coasts. WEAA 88.9FM Radio Personality and Hosts Comedy Night at The Place Lounge
He has opened for: Mike Epps, Paul Mooney, Bruce Bruce, Rodney Perry, Cedric The Entertainer, Eddie Griffin, Tony Rock, Sommore, Tracey Morgan, Musiq Soulchild, Chrisette Michelle, The Manhattan's and The Temptations to name a few.
Features:
Naomi Karavani - comedian, writer, producer Correspondent on TV show "Redacted Tonight"- www.naomikaravani.com
Will Abeles - his second album "The Pride of Hagerstown: The Tall Tales and Tragic Truths of Will Abeles" will be released this fall.
Quentin Hardy is a government spy turned turned hysterical funny man!
Maria Sanchez is a national touring and no other person on the planet remotely sees the world like she does.
Host:
Mike Quindlen is a Philly guy (but not a clown who fights people at sporting events). He has opened from Doug Stanhope, JB Smoove, the late John Witherspoon, Alonzo Bodden, Tony Woods among others .