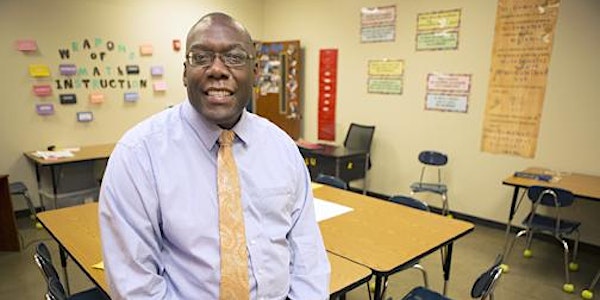 DrAlvin.Com Presents 2nd Annual Leading African Americans Of Music City Powered By Empower The Journey
When and where
Location
KA Connect Center at Knowledge Academies, Inc. 5320 Hickory Hollow Parkway Nashville, TN 37013
Refund Policy
Refunds up to 7 days before event
Description
The Editorial Board of WilliamsonBusiness.Com* & NashvilleBusiness.Net, powered by Empower The Journey and KA Connect at Knowledge Academies will honor the Leading African American persons who are contributing to making Williamson County & Music City great for business, community service and families. At 5pm there will be a reception with light refreshments to meet the other honorees, family members and colleagues.
Then at 6pm there will be a program. This celebration will end with the announcement of the recipient of the Most Leading African American for 2019. Purchase tickets as soon as possible since the seating is limited.

*DrAlvin.com reaches 60,995 unique monthly visitors via web, Facebook, Twitter, LinkedIn, and events.
2018 Leading African Americans of Nashville
Alfonzo Alexander, Harry L. Allen, Dr. Kevin D. Armstrong, Kerry Strader & Ashlee Ammons, Dr. James K. Bailey, III, Danielle Whitworth Barnes, Dr. Adrienne R. Battle, Chef Keith Batts, Cory Beal, Sr., Judge Rachel L. Bell, Denise Bentley, Roxianne Bethune, Taiisha Bradley, Gerald Brown, Laini Brown, Michelle Gaskin Brown, Nathan Burton, Dr. Damon Cathey, LaTanya Channel, Krystal Clark, Dr. Rubin Cockrell, Dr. Deborah A. Cole, Mariah L. Cole, Judge Angelita Blackshear Dalton, Verlinda Darden, Council Lady Jacobia Dowell, Leah Dupree, Courtney Coko Eason, Charles Lee Ewing II, Pastor John R. Faison, Sr., Rasheedat Fetuga, Tina L. Fox, Mignon Francois, Dr. Kelby House Garner, Deon Gaines, Council Lady At Large Erica Gilmore, Yolanda S. Greene, Dr. Alicia Hall, Tera Hambrick, Justin & Adriane Bond Harris, Clifton Harris, Council Lady Brenda Haywood, Dr. George C. Hill, Angela Mitchell Hill, Dr. DeAundra Jenkins-Holder, Asford Hughes Sr., Brittany Irby, Kia Jarmon, Council Lady Karen Y. Johnson, Asst. Public Defender-Martesha L. Johnson, Patrick H. Johnson, Tequila Johnson, Asst. District Attorney David Jones, Monchiere Holmes-Jones, Crystal Joy-Q92, Daynise Joseph, Sharon Kay JAZZY 88, Gicola Lane, Adonis Lenzy, Dr. Kenyatta Lovett, Morgan Mansa, Lonnell Matthews, Jr., LaTonya Martin, Gale Mayes, Stephanie McCullough, Rod McDaniel, Jeffrey McGruder, Dr. Emerald Mitchell, Rita P. Mitchell, Lee O. Molette, Laura Moore, Lagra Newman, Ashley Northington, Joshua Mundy, Monique Odom, Lt. Leshaun & Charlane Oliver, Perri duGard Owens, Renita Joy Perkins, Dwight Pope, Donzaleigh Powell, Matia Powell, Janet Rachel, Marlene L. Sanders, Tunisia Scott, Joyce Espy Searcy, Brian Sexton, Robert Sherrill, Yolanda E. Shields, Hazel Joyner Smith, Reggie Smith, Dr. Tina L. Smith, Kendra Snipes, Joyce Stevenson, Laquita Stribling, Charles Sueing, George Thomas, Isaac M. Thompson, Shawn Thompson, Kyonzte Hughes-Toombs, Page Turner, Rita Robert-Turner, Judge Allegra Montgomery Walker, Dr. Joseph Webb, Rev. Dr. Renita Weems, Danielle Walker Whiteside, Dr. Fallon Wilson, Jeffery Wilford, Charles Winfrey and Chef Sterling Wright.
2018 Leading African Americans of Williamson County
Carlos & Shenita Baker, Vincent Baker, Coach Roc Batten, Tosha Robinson Baugh, Robert Blair, Valencia Breckenridge, Cheryl Brown, Teresa Burns, Jerry Day, Tanya Davis, Wanda Guy, Dr. Arnita Rena Hall, Marcus & Yolanda Henderson, Pastor Bryant Herbert, James J. Horton, Glenn W. Hunter, Derwin Jackson, Dr. Shanna Jackson, Sonya Johnson, Dr. Ethan Kellum, Charnequa A. Kennedy, Tiffany Love, Monique McCullough
Dewitt McGowan aka Cowboy Mack, Alma Lee Alexander McLemore, Juanita Patton, Anthony C. Pickett, Carin Polk, Pastor Hewitt Sawyers, Robert Stokes, Ralph Thompson, Kevin Townsel, Stuart Tutler, Celestia Ware, Dr. Jane White, Dr. Ray White, Marqueze Williams, Sr., Cassandra Wray, Rochelle Wright, and Margaret Ziegler.